'RHOA': Nene Leakes Reveals Why She Did Not Attend Cynthia Bailey's Wedding and Shades Bailey's Marriage
Cynthia Bailey is still on cloud nine now that she's finally Mrs. Mike Hill. The couple wed in a lavish ceremony in front of over 200 guests in early October 2020. One person who was missing from their nuptials was Bailey's longtime frenemy and former RHOA co-star, Nene Leakes.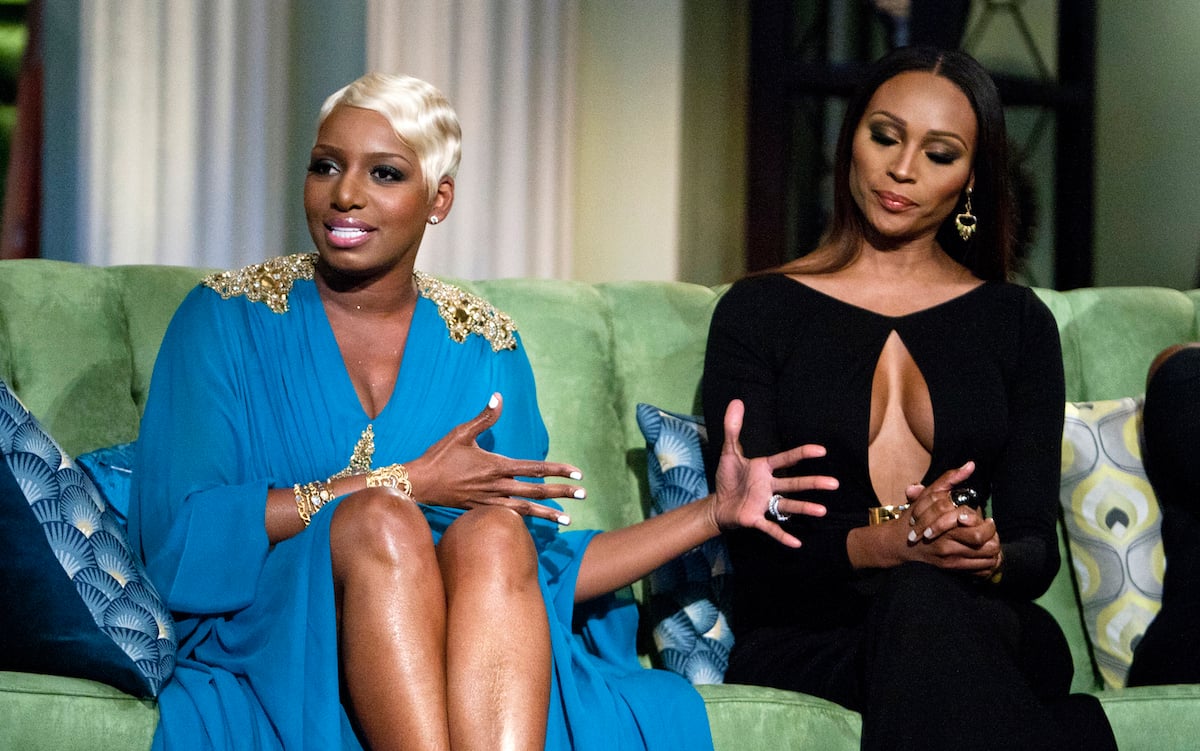 Leakes says there was no benefit in her attending Bailey's wedding and also throws a little more shade at Bailey in regards to whether or not she and Hill will last. 
Several of Cynthia Bailey's 'RHOA' co-stars were bridesmaids at her wedding
Bailey and Hill married in front of 250 guests at a Georgia town club. Standing alongside Bailey as her bridesmaids were none other than three of her RHOA co-stars: Kenya Moore, Eva Marcille, and Kandi Burruss.
Each woman played a significant part in Bailey and Hill's love story and are Bailey's closest friends on the show. Burruss is the one who gave Bailey and Hill their wedding date – 10.10.20. For Bailey, the date is perfect as the month and day add up to the year.
Moore is Bailey's best friend. Despite Moore nearly ruining Bailey's surprise engagement, Bailey says Moore is the most loyal and supportive friend she has both on and off of the show.
Marcille and Bailey have a big sister/little sister type of bond. Both are former models and are married to men named Mike. They spend tons of time together during and outside of filming the show. Marcille also lives in a home just minutes away from Bailey's Georgia lakehouse.
"I couldn't imagine my day without them," Bailey tells People in an exclusive interview on-site at her wedding.
Porsha Williams, Shamea Morton, Marlo Hampton, and former RHOA star Sheree Whitfield were also in attendance to support Bailey and Hill.
Nene Leakes says going to Cynthia Bailey's wedding wouldn't benefit her
While Bailey's co-stars and other Bravolebrities showed up for her and Hill's special day, Leakes was noticeably absent. Rumors about Leakes demanding a $125,000 paycheck from Bravo to attend began circulating. The rumors were put to rest amid confirmation that Bravo camera did not capture the ceremony or reception due to COVID-19 safety concerns.
Leakes also debunks the idea of demanding payment in a new episode of her digital talk show, The Read Session, saying, "If I said I turned down an offer that I had on the table which was way more than $125,000 dollars, which is what they said I asked for. So now I'm going to turn that money and ask for $125,000, what for? I would have taken the real money. That doesn't make any sense."
In simple terms, Leakes says she did not attend her on-again-off-again BFF's wedding because she did not see the benefit in doing so. 
"I just didn't think going to her wedding was going to benefit me anyhow," she says.
Nene Leakes shades Cynthia Bailey's marriage to Mike Hill
Leakes previously commented on Bailey's desire to get engaged to Hill during their courtship by calling Bailey "insecure" due to Bailey using the hashtag #CHill, a moniker of her and Hill's names.
As for whether or not she believes Bailey is still insecure, Leakes says, "Well, That's going to be on the next Read."
She added another shady dagger when speaking on whether or not she believes Hill and Bailey's marriage will survive.
"A relationship is what you make it," she says. "It really doesn't matter how you get together. It's going to be based on the fort they put in."
Bailey was previously married to Peter Thomas for nine years.