'RHOA': Nene Leakes Slams Kandi Burruss, Calls Her 'Boring' and a 'Snoozefest'
Nene Leakes is not happy with Kandi Burruss on The Real Housewives of Atlanta. The "tastiest peach" is firing back at the Grammy-award winner after they've both been taking shots at each other on social media. Following the Season 12 reunion, Leakes has some thoughts on Burruss who she feels has been siding with Kenya Moore in their feud.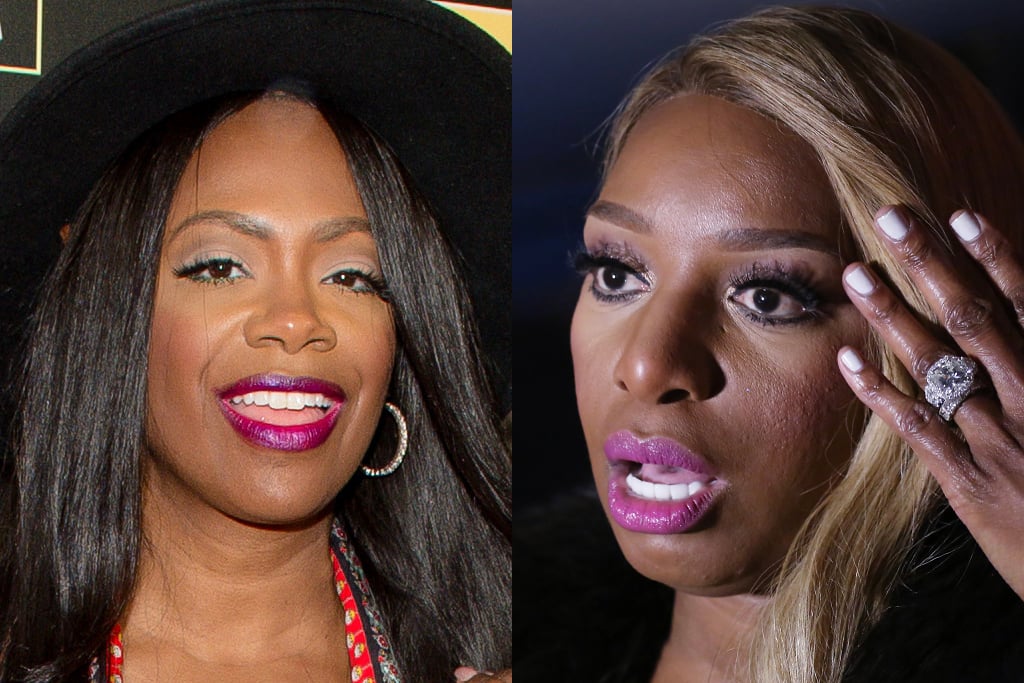 What did Nene Leakes say about Kandi Burruss?
Although Leakes and Burruss had no beef during Season 12, they started feuding as the episodes were airing on TV. In a recent interview, Leakes said she can't remember much about what happened between them.
"I can't really remember that much between Kandi and I," Leakes told ET. "She's so boring. So, I don't remember a whole lot that happened between us. I know she said whatever she said, 'I'm embedded in your head,' but honey, you can never be embedded in my head. You got to be way more entertaining to be embedded into anything over here. I'm actually embedded in her head and her friends' head, because I'm all that they talk about. So, I don't remember it being that much."
Leakes feels that Burruss wants to continue bickering with her for attention.
"I think Kandi wanted some smoke with me, she created it herself," Leakes added. "You got it, girl. Miss Boring. Snoozefest."
The Glee alum also believes that a lot of her co-stars were speaking more openly at the reunion since it was virtual and not face-to-face.
"There were people who normally wouldn't get all, 'Rawr! Rawr! Rawr!' were able to get 'Rawr! Rawr!' because they were sitting at their house," Leaks said. "Oh, yeah, they were acting like cyberbullies."
Nene Leakes not happy with Eva Marcille either
It's not only Burruss that Leakes feuded with during the reunion, but she also had a lot of shade toward Eva Marcille. Their beef began when Leakes said Marcille didn't bring much to the show and the former model took offense.
At one point, Marcille said that she might not be relevant to the show, but she got all her checks despite being pregnant and only appearing via FaceTime. Leakes has now clapped back by reminding Marcille that Bravo teased the show using her drama despite not being on the first episodes of the season.
"I may have missed episodes, but I did not miss one check — and they teased me [in] every episode until I showed up," she told ET. "So, for anybody that has anything to say about me not being in an episode, Nene, don't forget to let them know, honey, you never missed a check and you were teased until you showed up. And if I wasn't needed, they wouldn't have had to tease me, honey. They couldn't have teased Eva and everybody tuned in. Who would have tuned in for that?"
Leakes also commented that she felt Marcille only amped up her drama with her to secure herself a spot for the following season.
"I felt like Eva was, you know, scratching to survive," Leakes said. "It was like they told her in [a] meeting, like, I can see them now, sitting in the meeting with her and telling her, 'You've got to step it up, Eva! You need to step it up! I mean, you're on thin ice over here!' And I think she went in, like, 'OK, I'm gonna step it up! Every time somebody says something, I'm gonna jump in!' So, she jumped in every single time."
The Real Housewives of Atlanta Season 12 reunion continues on Sunday at 8 p.m. ET on Bravo.