'RHOA': NeNe Leakes Speaks Out About Her Alleged Plans to Quit the Show
NeNe Leakes just opened up about her alleged plans to quit 'RHOA'.
Real Housewives of Atlanta has seen many cast members come and go, but NeNe Leakes has been around forever. She's appeared on 11 out of 12 seasons and has become a fan-favorite among viewers. But perhaps this is about to change.
Multiple sources have recently claimed there's a big chance Leakes won't return to the show after season 12 wraps. Following days of silence on the matter, Leakes is finally speaking out. She seemingly addressed the speculation on Instagram with a short and direct post.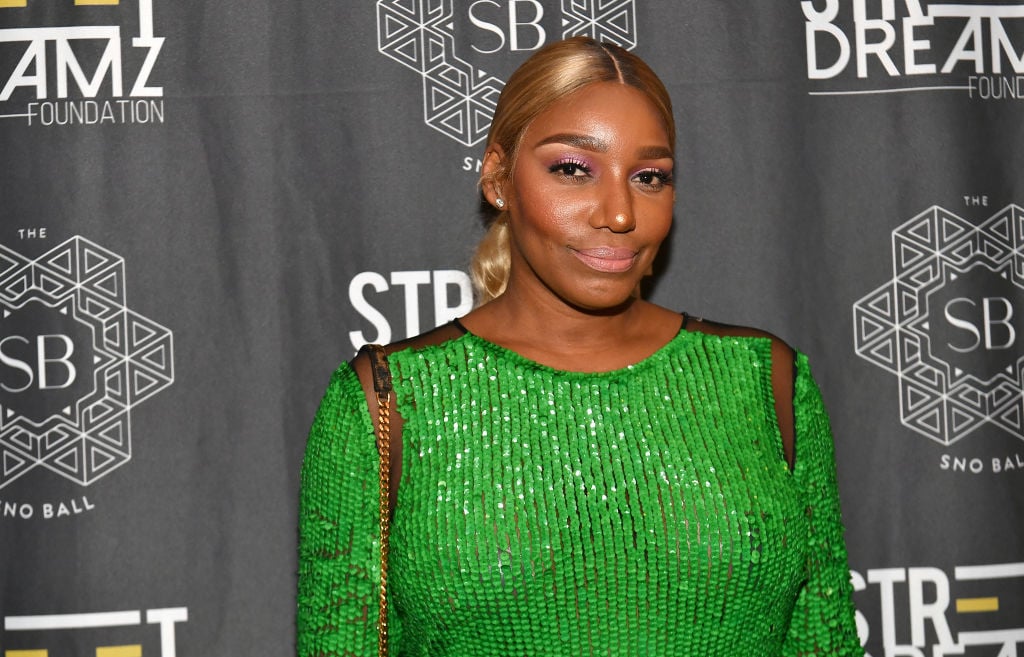 Inside the reports on NeNe Leakes' possible departure from 'RHOA'
On Jan. 19, a source told HollywoodLife that Leakes had allegedly been "seriously" considering leaving the show after repeated clashes with her co-star, Kenya Moore.
In season 12, the ladies got into several verbal altercations and things nearly got physical at least once. As the show continues to play out, Moore and Leakes have been trading barbs online and bashing each other.
It's apparently become so overwhelming that Leakes is allegedly thinking about leaving the show.
"Nene is really seriously contemplating more so than before if she's going to be doing another season of Housewives," the source explained. "The show is really a job for her now and she doesn't love it like she used to."
The insider went on to say that Leakes has allegedly done some soul-searching and no longer wants to spend time around people who don't make her happy.
"She's in total work mode and she's just not sure if arguing with women she doesn't like surrounding herself with other than for work purposes is worth the paycheck," the source added. "She's thankful for what the show has done for her, but she's unsure how much the stress is worth it. The fighting like that is just not something she wants to be a part of anymore."
Wendy Williams fuels the rumors
On Jan. 21, Wendy Williams claimed on her eponymous daytime talk show that Leakes had directly told her that she intends to quit RHOA.
She did not elaborate on why Leakes allegedly wants to leave the show, but she confessed that Leakes is carrying a big burden that few know about.
"I know something about NeNe that you all will cry, be sad and feel bad for her," Williams explained. "She's carrying the weight of a huge thing on her shoulders."
The talk show host went on to beg Leakes to stay on RHOA and let fans know what's really going on with her.
"In my opinion, NeNe, you need this platform to explain the other part of your life," she added. "Forget arguing with them broads — you've got that secret, and that secret is going to melt their hearts. Because when she shared it with me, I cried with her."
Later on Jan. 21, Leakes' representative shared a statement with Page Six, saying, "It's been an especially difficult couple of weeks for Nene, and she was venting to her friend in private correspondence. Nothing has been confirmed or officially decided for next season."
NeNe Leakes posts on Instagram
On the afternoon of Jan. 21, Leakes took to Instagram and seemingly responded to the claims. She posted a photo of herself with a surprised facial expression alongside a brief comment.
"WHO SAID DAT!?!?!" she wrote, employing her famous catchphrase. She added: "#SMH"
Well, there you have it, folks. It looks like Leakes has not yet made up her mind and is sticking it out for now. You can watch her on RHOA every Sunday at 8 p.m. ET/PT on Bravo.