'RHOA': Nene Leakes Looking for Spinoff on E! After Reported Firing From Bravo?
Nene Leakes has been the star of The Real Housewives of Atlanta since the beginning in 2008. However, the "tastiest peach" might soon be waving goodbye to the Bravo show for the second time. There are rumors that Leakes was not offered a spot in season 13 of the hit reality series. Now the "Come and Get This Hunni" rapper is reportedly looking to land a spot on the E! network.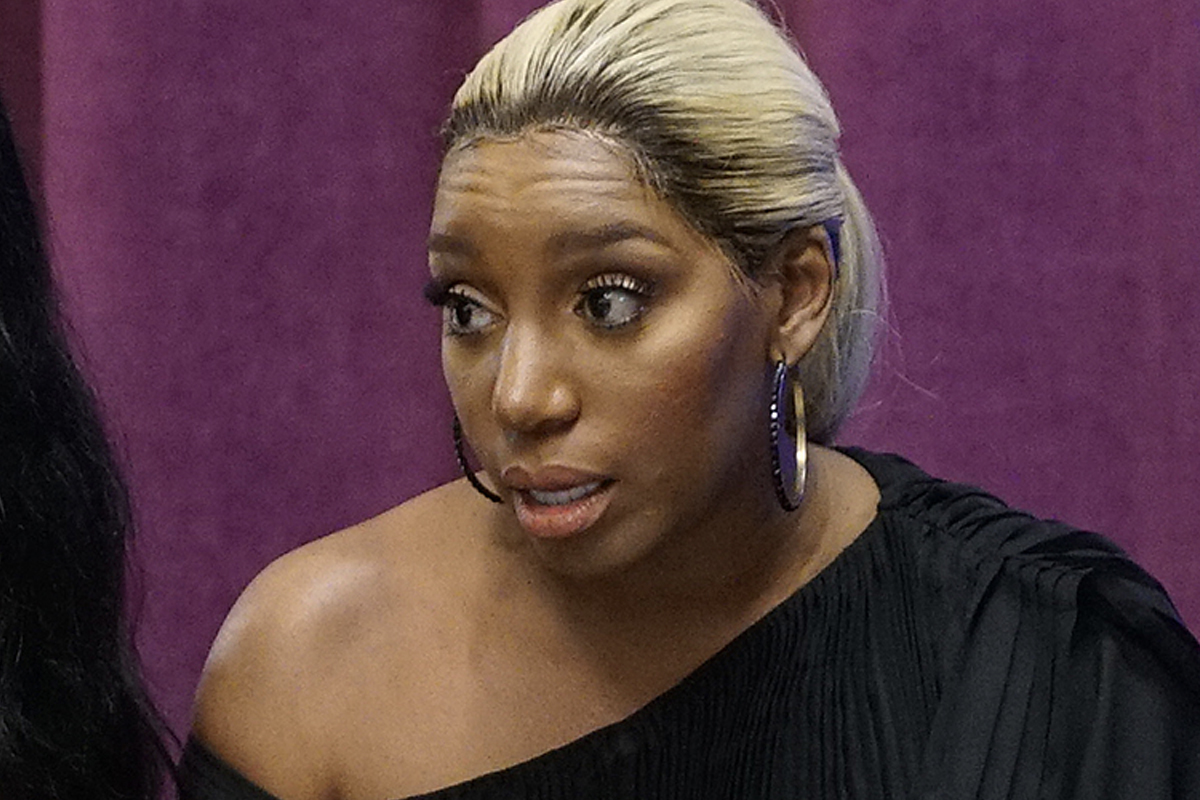 Rumors that Nene Leakes has been axed
After Eva Marcille announced she was not returning to RHOA, fans knew contracts for the show had gone out. The Housewives only sign up on a season by season basis and they renegotiate every year if they are asked back. Leakes' future on the show is uncertain as she has hinted on social media she is not entirely happy with the show and production.
The Bravo star tweeted a message that made fans question if she had not received a letter to return for season 13.
"You are NOT gonna get away with this! I promise," Leakes wrote in a since-deleted tweet.
It wasn't entirely clear what Leakes was referring to but many of her followers believed it was about RHOA. Leakes took a longer time to negotiate last season which ran into the beginning of production and made her miss a couple of episodes.
Nene Leakes shoots down rumors
As the rumors of Leakes' future on RHOA was questioned and blogs reported she had been fired, the TV personality came out to shoot down all the gossip.
"It is absolutely not true that Nene has been fired from RHOA," Leakes' rep, Steven Grossman, told People in a statement. "Furthermore, it was made abundantly clear prior that she will always be welcome on the series as long as she wants to be."
Grossman said that Leakes is having a bigger conversation with NBC Universel and "have not made any decisions regarding next season specifically. Any speculation or sources trying to create controversy by stating otherwise are incredibly inaccurate. Bloop."
The cable network also issued a statement denying Leakes had been cut and conversations for her return were ongoing.
Leakes updated fans on Twitter posting, "I promise I'll be the first to tell you myself! Thank you for the love."
Is Nene Leakes getting a spinoff?
Following news that Leakes is talking to NBC Universal, an insider is saying that she is looking to get her own spinoff.
"Nene is pursuing her own show at E! because she's felt like her time at Bravo has been up for a while," a source told The Sun.
Leakes wants to be the star of her own show and the source said she wanted to "go out on her own terms." The RHOA star has expressed in the past how her other castmembers had received opportunities to star on their own shows while still maintaining their peaches as Housewives.
However, it's bad news for Leakes as E! "has shown no interest in green-lighting the series" for now. Although both E! and Bravo are part of the NBC Universal conglomerate, the sister cable network doesn't seem to want to give Leakes her own series.
For now, Bravo nor Leakes have reacted to the latest news or the future of RHOA.