'RHOA': NeNe Leakes Says Kenya Moore Needs 'to Be Spit on' and Fans Are Conflicted
NeNe Leakes from 'RHOA' is sticking by her actions against Kenya Moore. After the release of a mid-season trailer for the Bravo reality series, things are heating up.
NeNe Leakes and Kenya Moore are feuding on The Real Housewives of Atlanta. The Bravo stars are at odds with each other and viewers are about the witness the famous "Spit Gate" on TV. A mid-season trailer was unveiled to fans this week which shows what's ahead on the reality show and things are heating up.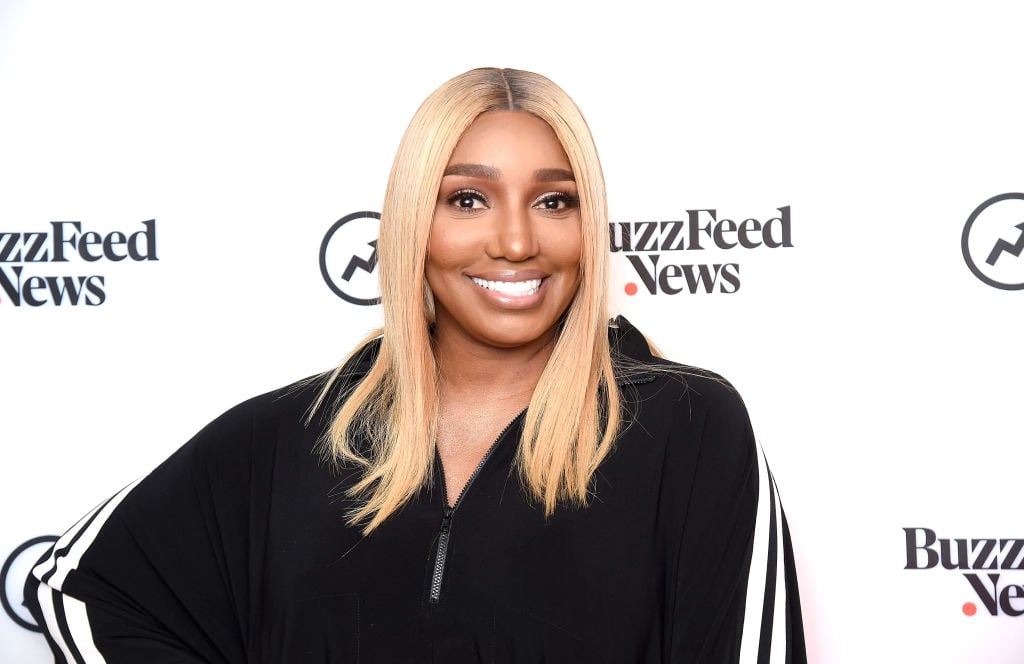 Leakes has had a particularly hard time in season 12 rekindling her friendships with the RHOA stars. She is feuding with Cynthia Bailey, Porsha Williams, and Moore. In last week's episode, we saw how she tried to settle things with Bailey but was constantly being interrupted.
In the trailer, fans can see that Leakes and Williams get close for a reconciliation.
"I love you like a big sister, and I'm sorry," Leakes tells Williams before they embrace each other. "It's been really hard without you."
Towards the end of the trailer, there are two confrontations between Leakes and Moore. The last one looks extremely intense with Leakes attempting to spit on Moore.
Following the clip going viral, Leakes took to Twitter to react and said that Moore deserved to be spat on.
"She needs to be spit on [with] all the horrible things she has said and done," the RHOA star tweeted. "From constantly starting sh** with me all season, lying on me, saying I'm on drugs, and bipolar. Plus that recent tweet she posted, so enjoy the moment. I did the act but didn't spit. I wish I had though. No regrets."
'RHOA' fans are divided
Leakes' tweet divided fans. Although some viewers supported The New Normal alum, there were many that clashed with the attitude she was adopting.
"You've lost the light sis," a fan wrote. "Spitting/hitting is never ok. It's time for you to step back and remember who you were before all of this. You're no longer any of the reasons we all fell in love with you for in the beginning."
"You're a monster. What happened to you?" another fan observed.
"Kenya is an animal, she got what she deserved. I'm glad NeNe is the only one to stick up to her. Kenya has attacked every person on the Housewives and their husbands," a viewer added.
"Kenya likes to throw a lot of shade and when people come for her she yells for security," a Twitter user commented. "If you notice each problem she has had with a cast member, she runs for the hills."
"Spitting on someone is an assault and you can be arrested," another Twitter user wrote. "Shame on you NeNe. The last time I saw someone spit was on Flava of Love when the white girl spat on New York, just nasty."
Did Nene Leakes spit on Kenya Moore?
Back in November, Moore made an appearance on The Wendy Williams Show where she talked about her conflict with Leakes.
"I had a high-risk pregnancy, that I wanted my entire life, she never once called me," Moore told Williams. "When I did show up, she never checked on my child. She never said, 'Is everything okay?' when she learned I wasn't going to be on the show. She never said, 'Are you okay girl, do you need anything?' And then when she did see me eight months pregnant, she called me a monster and said that my child was a buffalo and she was hurling insults."
After the confrontation between the two is when the incident occurred and Moore witness Leakes "hawking up" her saliva.
"She tried to act like she was going to spit on me," Moore revealed. "You will see that on the show."
That same day, Leakes called Williams on the phone and the TV host made her spill the tea. Leakes told her that there was an intent to spit but she never actually did it.
The Real Housewives of Atlanta airs Sunday nights at 9 p.m. ET on Bravo.