'RHOA': Why Kenya Moore Says NeNe Leakes Tried To Get Her Fired
NeNe Leakes and Kenya Moore from The Real Housewives of Atlanta are in a bad place. The two Bravo stars are feuding and there is no ending in sight. As they both do interviews with the media, the drama continues to pile up creating bigger chaos. The former Miss USA recently said that Leakes tried to fire her from RHOA because the latter feels "threatened" by her.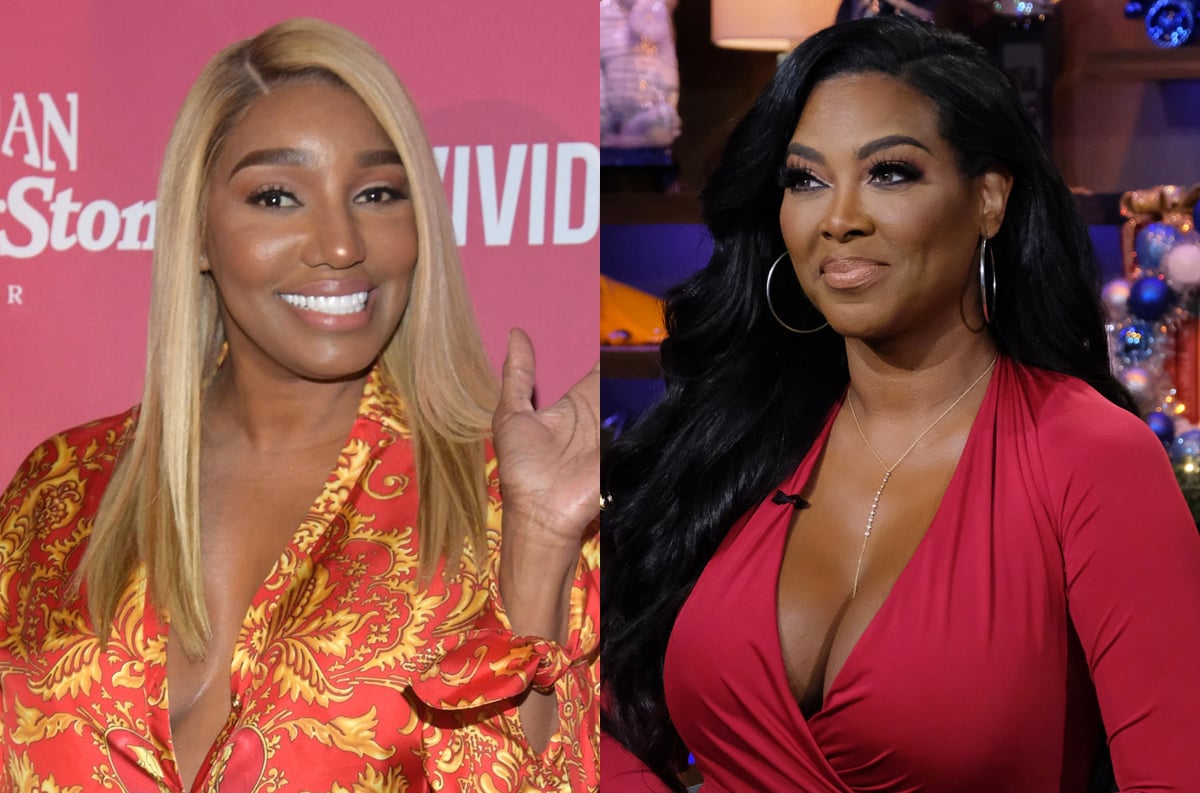 Leakes and Moore have had a rocky relationship over the years and it has all been filmed for RHOA. When the latter left the show after season 10, Leakes and she were in cordial terms. At the end of the season, Moore made an appearance at one of Cynthia Bailey's events. By that time, Leakes did not want to do anything with Moore. This event also led to Leakes' fallout with Bailey as she did not advise the former that Moore was attending the party.
Moore stated in an interview that she's had a "love, hate" relationship with Leakes but revealed that the latter tried to fire her from the show.
"She tried to get me fired before I was even hired on the show," Moore told Entertainment Tonight. "I just think that she's always been very intimidated by my presence on the show."
The new mother feels Leakes is "extremely intimidated, jealous, envious" of her.
Is NeNe Leakes getting fired?
For season 12 of the reality series, Leakes was not featured. She didn't show up until the third episode as she was negotiating her contract. However, Moore doesn't think the OG of Atlanta is needed anymore.
"Her presence now is not impactful at all. She's missed out on at least four to five episodes this season, so that clearly means the network is sending you a message. You're not as important as you think you are," Moore added.
Moore implied that Leakes is getting phased out of RHOA and will eventually get fired.
"The message is very clear: either the network feels that you are still a valuable asset on the show or they don't, and you're replaced and phased out, and you just have to move on," Moore continued. "NeNe has been on the show for a very long time, and I just think the cast is not gelling with her. She always puts herself on an island. She makes these fights with people that don't actually have to occur and she's really the cause of her own demise."
The aspiring wife says that she doesn't think she ever had a friendship with Leakes.
"I don't think we ever did have a friendship, I think I was just convenient, and a convenient ally… so yeah, I don't really see the value in being or attempting to be fake friends with her," Moore also said.
Basing off of Moore's words, there doesn't seem to be a path to recover her friendship with Leakes. They both can't barely stand the sight of each other and it will all play out over the next episodes of RHOA.
The Real Housewives of Atlanta airs Sunday nights at 8 p.m. ET on Bravo.