'RHOA': New Falynn Guobadia Interview Will Address Husband Simon Guobadia and Porsha Williams
When Porsha Williams and Simon Guobadia broke the internet in May with their engagement news, all eyes were on his estranged wife, Falynn Guobadia. For the most part, the mother of three has been silent since the announcement caused a ruckus online and within The Real Housewives of Atlanta camp. Kenya Moore, Nene Leakes, and others added commentary, but there's been no full conversation from Guobadia. That's about to change.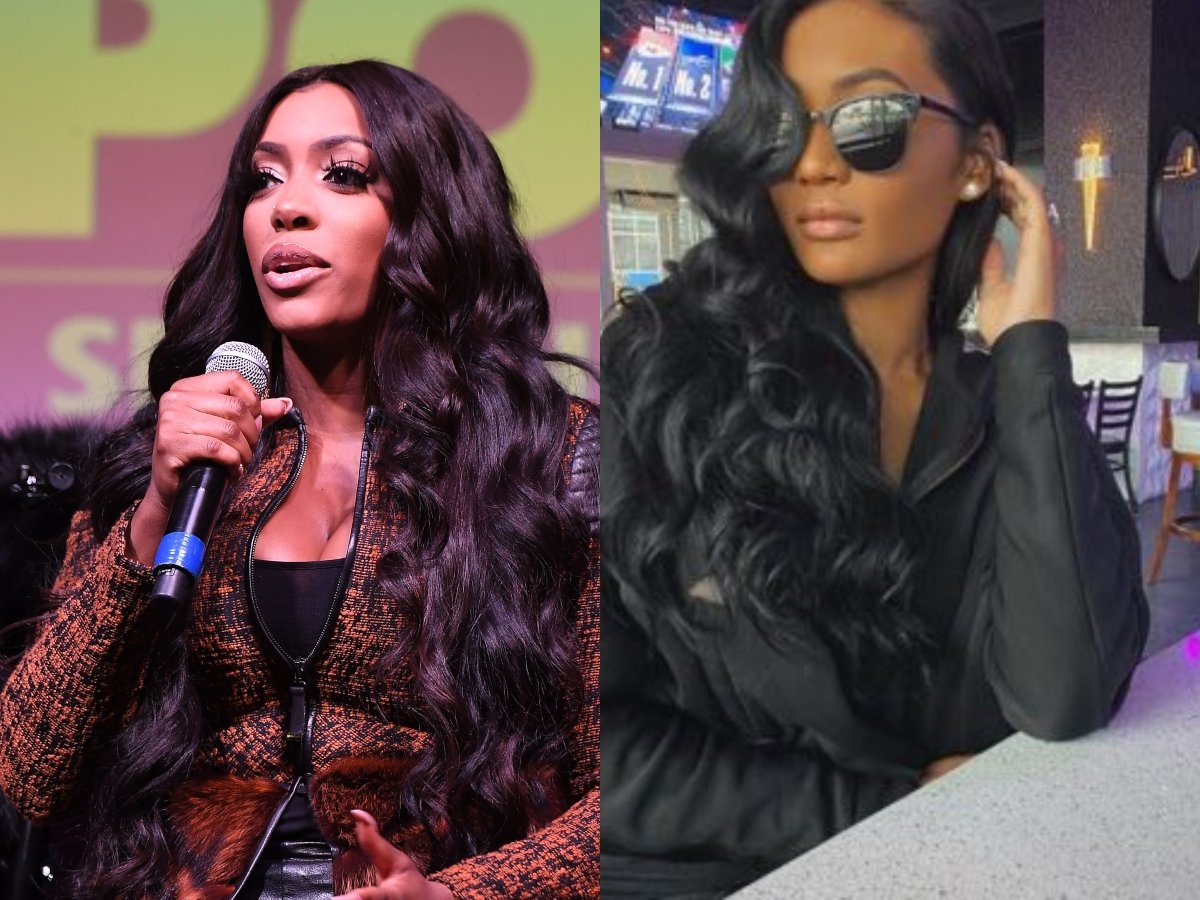 Falynn Guobadia to release new interview
Don't look for anything in print! Falynn Guobadia is sitting on camera to talk about her feelings toward Porsha Williams and estranged husband Simon Guobadia. A trailer just hit the internet that shows the Atlanta socialite preparing to bare all in a sit-down with the vlog, Up and Adam.
In it, she's seen crying as host Adam Newell asks her questions about her relationship with Williams and how the engagement scandal affected her. Guobadia also addresses Simon's accusations that she cheated on him and his reasons for a divorce. "Simon doesn't get caught unless Simon wants to be caught," she says. She goes on to say that she's hurt and she "loves hard."
For those who want to hear Falynn Guobadia's side of things, the special will drop on YouTube on June 10.
RELATED: 'RHOA': Dennis McKinley Responds to Porsha Williams Getting Engaged to Friend's Ex-Husband
Newell's Up and Adam YouTube channel is home to reality TV coverage for shows such as the Real Housewives, 90 Day Fiance, and The Bachelor. He most recently interviewed Guobadia in February to discuss her marriage and her time on RHOA.
During that chat, Guobadia shared that she met Simon on a blind date, and they spent over two hours talking over lunch. Though they'd only been married for 1 ½ years, they were together for about four. Guobadia also noted that RHOA attempted to recruit her for the show for years, but she always turned it down because she felt skeptical about reality TV.
She said she met Williams at some point, but they had conversations in the past. Williams helped convince her to come on the show.
Porsha Williams and Simon Guobadia are making wedding plans
Meanwhile, Williams and Simon Guobadia are expressing their love for each other on social media and in interviews. He just celebrated his 57th birthday and Williams lavished him with gifts. She shared a post dedicated to her fiancé on Instagram.
Additionally, Williams revealed that she plans on having three weddings this time around. During an episode of Dish Nation, she said they want to work in some of Guobadia's cultural traditions. "He's African, so we're going to have a native law and custom ceremony and a regular wedding, and then we're going to have another wedding at one of the houses that is out of the country," she said.
And to demonstrate her excitement, she also had Guobadia's middle name tattooed on her neck.
As many fans know, Bravo greenlit a spinoff for Williams that will revolve around her home life. Those plans were in motion months before her engagement, and production on the three-part series is slated to begin this summer.