'RHOA': Phaedra Parks Responds to Rumors That She May Be Returning to the Show
Phaedra Parks was not one of the original housewives on The Real Housewives of Atlanta, but she definitely made her mark on the franchise before leaving. Parks was at the center of one of the most dramatic storylines in the show's history before her departure. Her actions initially led to certain members of the cast not wanting to work with her, but as time has passed, rumors about Parks returning to the show have become more prevalent. Now, Parks is finally responding to all of the whispers.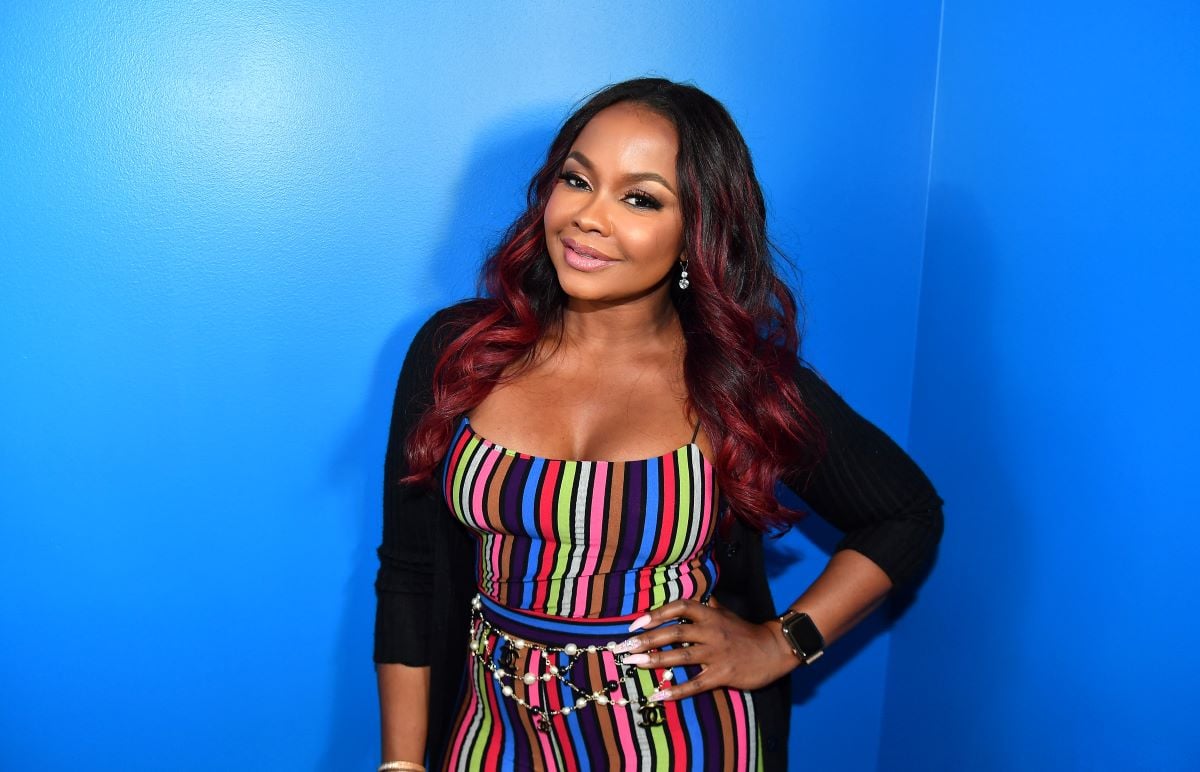 What happened between Phaedra and Kandi Burruss?
Parks first came to the housewives in 2010. On season 9 of the show, there was a rumor going around that Kandi Burruss and her husband Todd Tucker had plans to drug and rape fellow castmate Porsha Williams. At the reunion, it was revealed that Parks was the one who had spread the story.
"I just think it's kind of crazy when you don't even realize you're in a battle with a person to the point where they would make up stuff about you," Burruss told HollywoodLife after the incident. She also said that if Parks returned, she would have to exit the show. Judging by how many spinoffs Burruss has, it's safe to say that Bravo hasn't been ready to see her go just yet.
Rumors that Phaedra is coming back
It's been three years since Parks left the show. After each season of the show, the lineup of castmembers is revisited to see if anyone needs to be switched out for more interesting women. It's not unheard of for former castmembers to come back. Shereé Whitfield and NeNe Leakes have both left the show and returned later. So, it definitely can be done.
Now, there are rumors spreading that Parks may return in a "friend of the cast" role. According to B. Scott, Leakes has been pushing for Parks to return amid her own feud with Burruss.
What does Phaedra Parks have to say?
Parks hasn't been completely out of the limelight since her exit from RHOA. She's had a few guest appearances on Big Star Little Star.
When asked if she was coming back to RHOA, Parks didn't give away too much.
"Well, you know what, keep hope alive," she told People. "But, you know right now I'm trying to find love. I'm not trying to fight love…I'm in a different place right now which is why you should tune into Marriage Boot Camp so that you can see me finding love and being in love versus fighting."
Phaedra on 'Marriage Bootcamp'
Parks is currently on Marriage Boot Camp: Hip Hop Edition with her boyfriend Medina Islam who is over 10 years younger than her. On the premiere episode of the show, she revealed that she and Islam have never had sex.
"Well, it's a decision I made [myself]," Parks told HollywoodLife. "Medina was definitely totally against it, but for myself, I needed to know him in an intimate way outside of a physically intimate way because prior to Medina, I dated a guy in Chicago. And that was a long-distance relationship and it was very passionate, but when we became physical, it hindered us getting to know each other intimately on any other level."
Parks knew she wanted to go about things differently this time.
"And so I wanted to make sure that this time [that] I wasn't blinded by the passion and that I really knew who Medina was as a person," she said.