'RHOA': Porsha Williams Blasts Eva Marcille for 'Ageist' Attacks at Reunion
Porsha Williams is slamming her 'RHOA' co-star Eva Marcille for going after them because of their age. Twitter fans also came in to blast the former model.
The ladies of The Real Housewives of Atlanta know how to deliver at the reunion. Wrapping up season 12, the peaches gathered for the first-ever virtual reunion and they did not disappoint. The "reads" between the Bravo stars were epic and even had some thinking they are scripted, especially the ones coming from Nene Leakes.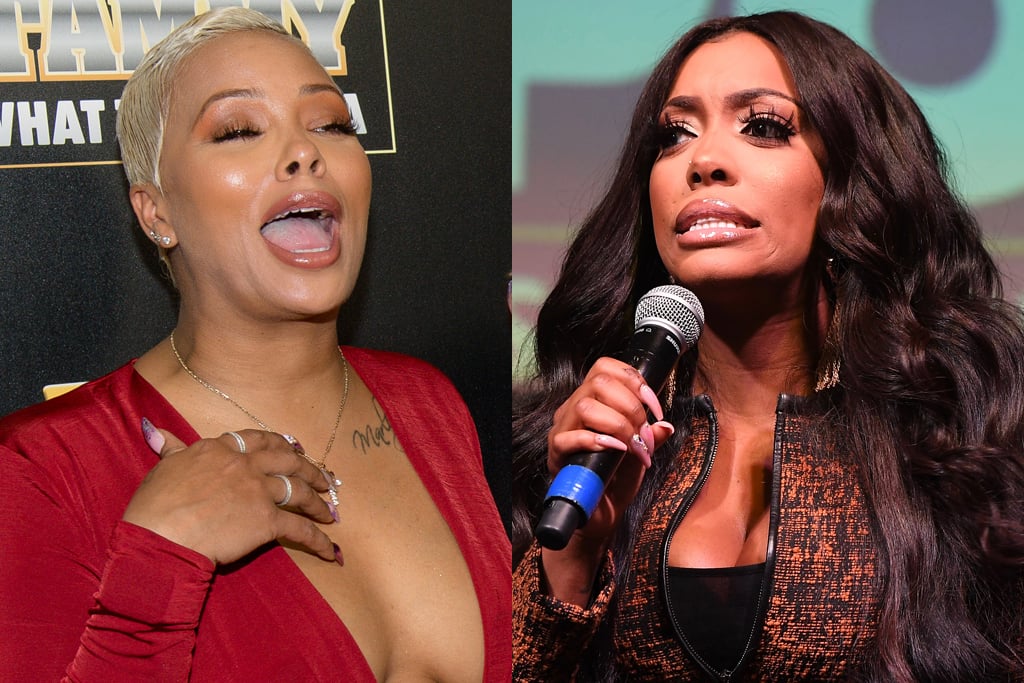 It was Leakes at the center of drama during the first part of the reunion going up against Marcille. The latter seemed to be a little rusty as all her "reads" involved shading the OG of RHOA for her age, something that is inevitable on every living human being.
"All you can talk about is [America's Next] Top Model," Leakes yelled at Marcille during the reunion. "And that was the last time you was on top. You a freshman bi**h, remember that."
Marcille clapped back by saying, "You're a grad student, double time." That's where the former model implied that Leakes is too old.
"A lot of us are your elders. Respect your elders," Leakes said as she snapped.
Porsha Williams was not having Marcille's disses on Leakes for her age and she took to Twitter to blast her co-star.
"Whyyyy, like this, makes no sense," Williams tweeted. Eva is such [an] ageist. Y'all tag her. [I don't] even know the girl's handle."
Fans slam Eva Marcille on Twitter
RHOA fans were not here for Marcille's attacks and were quick to take Williams' side on this debate.
"Just wait till she's in her 50's and those ti***es are on two different planets," a fan wrote.
"Eva gotta go. She's too boring," a viewer added.
"She doesn't look that young," a Twitter user said about Marcille's appearance. "People GOMFN talking about old. Bi***, just hope you make it."
"Right! Talking about she's the youngest. Bish, we can count. Plus, she's only 3 years younger than you. And since she's been walking carpets for so long, the heffa should've had a house. Now, walk on that," another fan commented.
"She's always throwing around someone's age especially when fertility is concerned," another viewer noted.
"Someone should tell her that beauty fades. The old comments were a turnoff," another Twitter user tweeted.
Why are Eva Marcille and Nene Leakes feuding?
The feud between Leakes and Marcille started when the former suggested that the latter wasn't bringing much to the show. Keep in mind that the former model was pregnant during season 12 of the show.
"We have a great cast right now except for one person, I think," Leakes told Entertainment Tonight. "I think only one person on this cast doesn't seem to have carried any weight this season. And I think that's very obvious who that person is, and I don't think they actually sit in the cast that well."
Leakes said that most of Marcille's scenes were through FaceTime and she wasn't really missed by the rest of the cast.
"I don't feel like Eva brings that much to the cast," Leakes added. "I'm just being honest. It's really like, when you look at a show like, everybody — like the whole cast — is away, and you don't miss the person at all, it's sort of like, we didn't even know you were here, you know? And all season, doing a lot of scenes from FaceTime, that's been the last couple of seasons … So, If I had to change, I would change her."
The Real Housewives of Atlanta airs Sunday at 8 p.m. on Bravo.