'RHOA': Porsha Williams' Ex-Husband, Kordell Stewart, Says He Only Did the Show for Williams and Addresses Gay Rumors
When Porsha Williams was first introduced on RHOA, she was the proud trophy wife of NFL legend Kordell Stewart. Stewart was viewed as controlling and demanding toward Williams.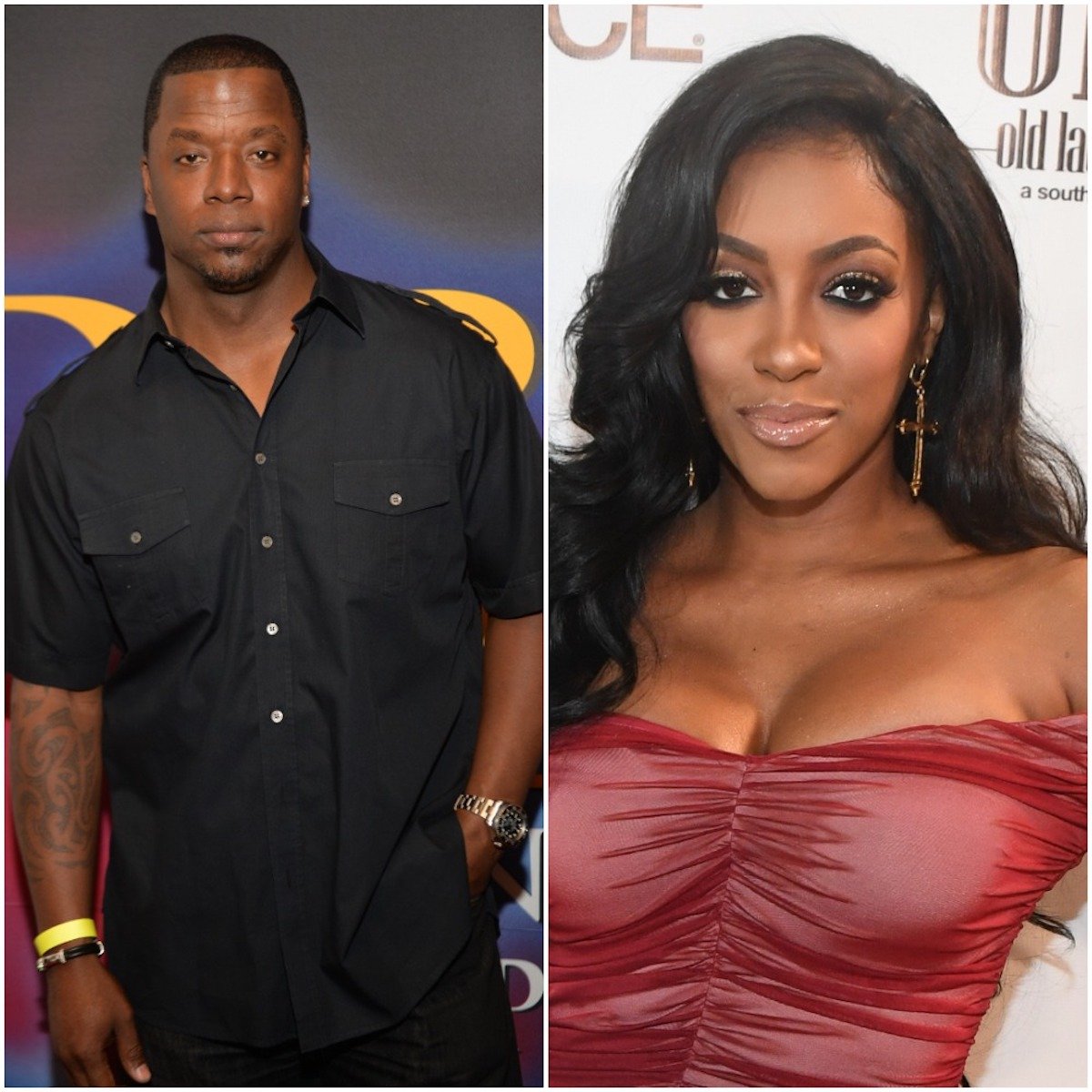 Since their divorce, he's remained away from reality television. But, he recently spoke about his experience on the show. He also addressed long-standing rumors about his sexuality and the idea that Williams acted as his beard.
Kordell Stewart on 'RHOA'
Stewart joined the show in season 5 alongside Williams. The couple were newlyweds at the time. Williams played a loving and doting wife to Stewart. She was also dedicated stepmom to Stewart's son.
Conflict between the couple came when Stewart began expressing her desire to work outside of the home. Stewart preferred that Williams remain housewife and mother, especially if they chose to start a family of their own.
Related: The Longest-Lasting Reality Star Marriages
The other castmembers felt Stewart's behavior was controlling and chauvinistic. His traditional ideologies on gender roles were met with much criticism. Still, Williams defended her husband against the backlash from her co-stars and fans.
But behind closed doors, Stewart would later reveal that he felt Stewart was being negatively influenced. He filed for divorce and did not attend the season 5 reunion. 
Williams later accused Stewart of physical, emotional, and financial abuse. Their divorce was finalized in December 2013, nine months after Stewart filed. 
Speculation arises about Kordell Stewart's sexuality on 'RHOA'
While Stewart was a star athlete, there were rumors that he was a closeted member of the LGBT+ community. Stewart has always denied the rumors.
He appeared on just one episode of RHOA following his split from Williams. During season 6, he spoke with Peter Thomas about why he filed for divorce. He alleged it was due to Williams choosing fame and independence over their family. Stewart also admitted that he was annoyed by Williams seemingly contributing to gay rumors amid their breakup.
Thomas confronted Williams during season 6 and asked whether or not she believed Stewart was gay. While married, Williams shot down any questions of Stewart's sexuality. Amid their split, she appeared to change her tune a bit.
"His celebrity was tainted…I told him that I could make the rumors go away," she said to her co-stars. Many took Williams' remarks as her acting as Stewart's beard. She later clarified, saying Stewart was "wounded" from all of the rumors and about his sexuality and that she wanted to help heal him in their marriage.
Kordell Stewart talks 'RHOA' and gay rumors
In a recent interview with Tamron Hall, Stewart opened up about his experience on the show and said he joined for Williams' sake. He admitted that if he had the chance to do the show again that he'd pass. Still, he doesn't regret it.
"There's compromise and sacrifice, right? And sometimes with giving up yourself to your mate, you end up making decisions sometimes that can either make or break you," he told Hall. "To be honest with you, If I had to do it again I probably would not do it, but I'm not ashamed of doing it. Because I was really doing it for her because it was her opportunity to be on this stage in which she's on right now and I'm happy for her."
Related: Which 'Real Housewife' Scored the Biggest Divorce Settlement?
Stewart also spoke on the gay rumors and said they had nothing to do with the end of his marriage. But, he says he's chosen to speak out against the rumors to clear his name and because of the negative connotation it's taken historically in society.
This is a time whereas opposed to 1998, if this essay was put on The Players Tribune, or in any newspaper, I think it would turn to blind eyes and deaf ears. But today is a time where it's imperative that, like we're doing right now in this country in 2021, we're talking. When it comes to the kids that I coach and parents that may have been a part of that era, they're getting an opportunity to hear and to know that hey, regardless of what they say about you, as long as you know who you are, continue to push and to fight and stand your ground, take a brace and be prepared to take yourself to the next level.

Kordell Stewart on The Tamron Hall Show
Williams has since moved on from Stewart and was briefly engaged to Dennis McKinnley. She's a mother to two-year-old Pilar. It's unclear if Stewart is dating but he was previously linked to Towanda Braxton and Claudia Jordan.