'RHOA': Porsha Williams' Fiancé Simon Guobadia Disappears From Her Instagram as She Posts Cryptic Messages
Is there trouble in paradise already? Fans are growing concerned about Real Housewives of Atlanta star Porsha Williams and her engagement to Simon Guobadia. The two almost broke the internet when they announced their relationship in May. Now, Williams' Instagram is strangely light on pictures of her fiancé.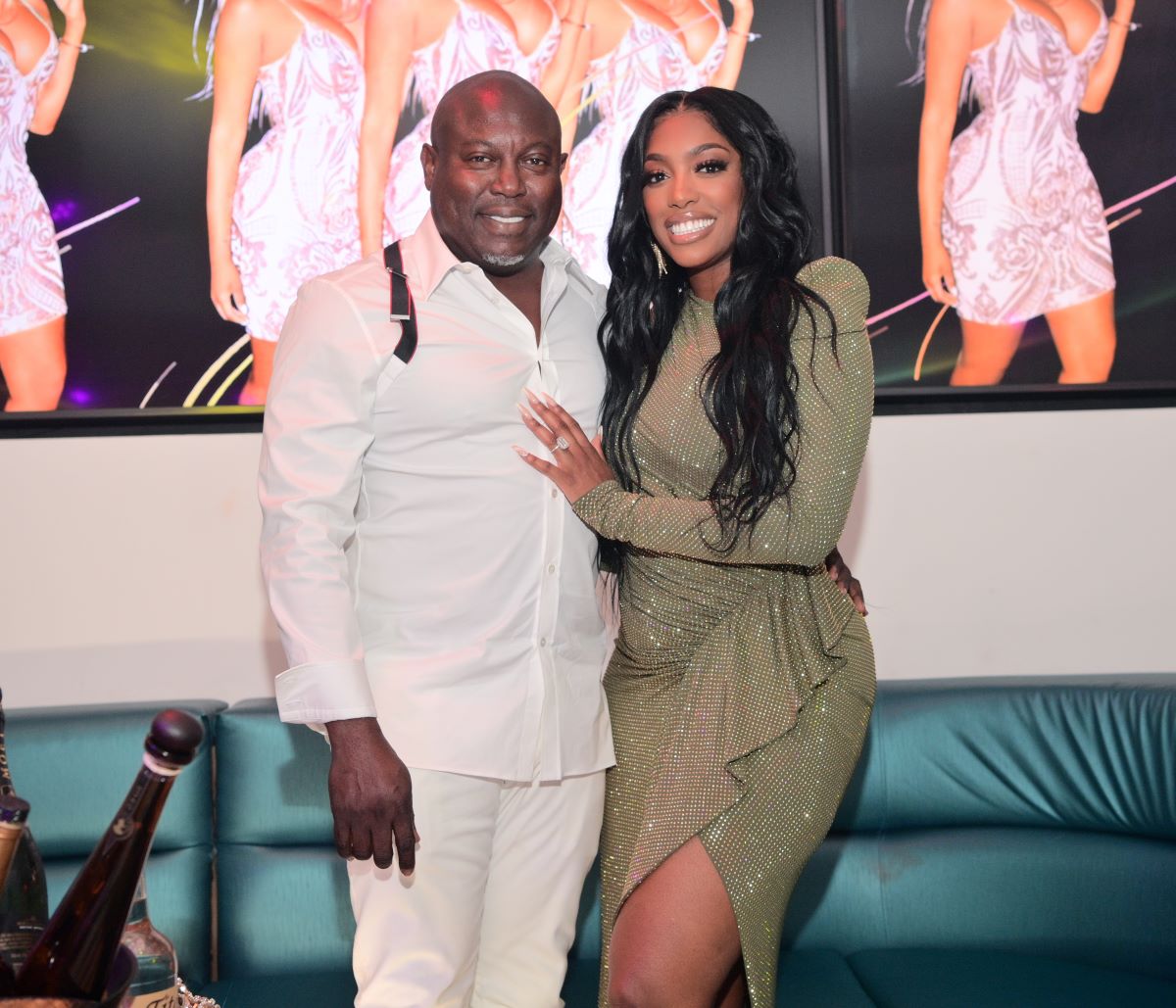 Porsha Williams' Instagram is quite interesting
When Williams and Simon first went public with their relationship, Williams began posting her man quite often. But eagle-eyed fans have recently noticed that the reality star hasn't posted her businessman in a while. In fact, when you go to Williams' page, you have to scroll quite a bit to find Simon's presence.
This alone wouldn't be a cause for concern as Williams is an avid poster and promoter. But Williams' last two posts have been quite cryptic.
"I cleaned my view on life so now this s— pretty no matter how ugly it get," reads a quote she posted on Tuesday.
Then, this morning, she posted another message.
"Your boundaries attract the right type of energy," the quote by Lalah Delia reads.
"A whole word," she captioned the post.
'RHOA' star Porsha and Simon's relationship
RHOA fans first met Simon on the show when he was introduced to the women by his wife, Falynn Guobadia. On the show, Falynn was labeled as Williams' friend. So, fans were shocked when the Go Naked Hair owner announced via Instagram that she was dating Falynn's ex.
"Our relationship began a month ago—yes we are crazy in love," Williams captioned a photo of her and Simon. "I know it's fast but we are living life each day to its fullest. I choose happiness every morning and every night. Tuning out all negative energy and only focused on positive wishes. He makes me so happy and to me, that is what matters most."
She also commented on the situation with Falynn.
"For all of you that need facts, I get the optics but Simon filed for divorce from a previous marriage in January," she wrote. "I had nothing to do with their divorce filing. That's between the two of them. Falynn and I are not friends, and Simon's divorce has been settled. Our relationship is a positive, loving step forward in everybody's lives."
Williams had previously been engaged to entrepreneur Dennis McKinley, with who she shares one child, Pilar Jhena McKinley. In her post, Williams said that McKinley and her new fiancé were on good terms.
"Simon and Dennis are committed to being respectful and supportive of my happiness in this situation, as well as being the best co-parents they can be to baby PJ," she wrote. "Two black men stepping up and being amazing people-let's praise them!!!!"
When is Porsha Williams and Simon's wedding?
Back in May, Williams revealed she and Simon would be having three weddings.
"[Simon's] African so we will have our native law and custom ceremony and a regular wedding, and then we'll have another wedding at one of the houses that are out of the country," she said an episode of Dish Nation. Neither has revealed a date for the wedding.
RELATED: 'RHOA': The Man Simon Guobadia, Accused Falynn of Cheating With Slams Allegations