'RHOA': Porsha Williams Says Cast Is 'Shady' Over Her Engagement to Simon Guobadia
Porsha Williams says her 'RHOA' co-stars haven't been supportive of her engagement to Simon Guobadia. Williams says only one is happy for her.
Porsha Williams is happy in love and ready to wed Simon Guobadia but her Real Housewives of Atlanta co-star's aren't celebrating the engagement. According to Williams, her castmates are sending shade instead of congratulatory gifts. Williams says only one of her co-stars is supportive.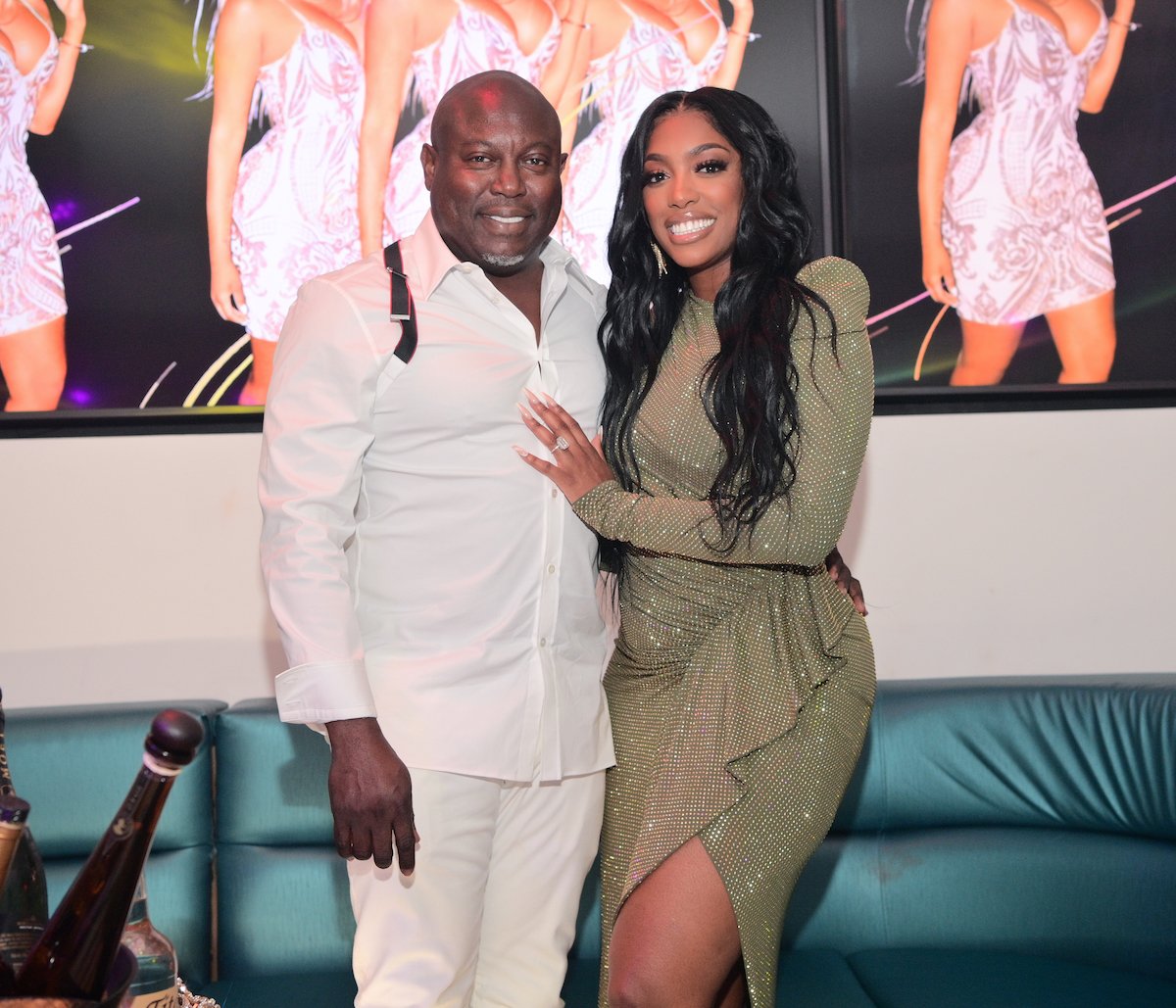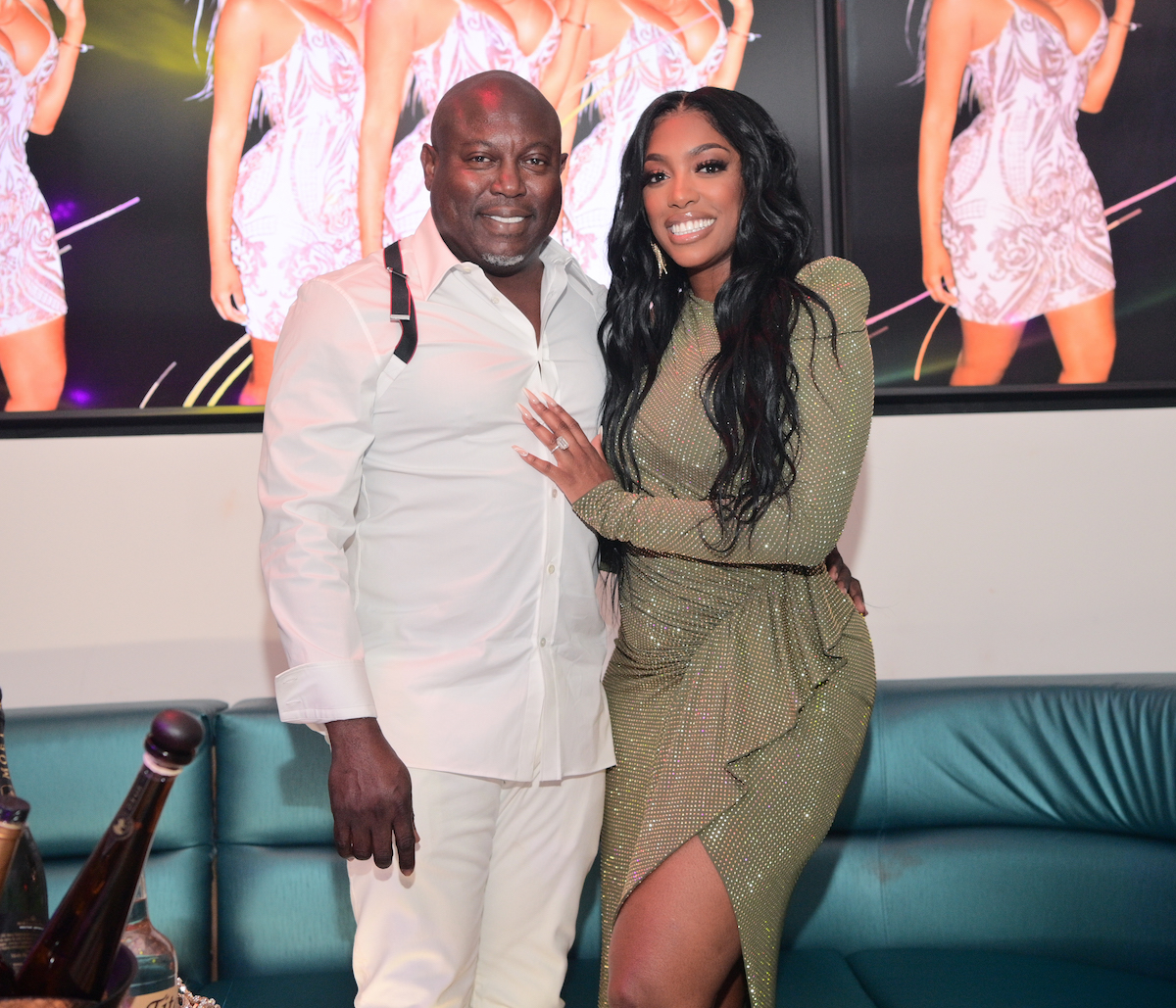 Porsha Williams says her co-stars are being shady over her engagement
Williams' engagement received much backlash considering the six degrees of separation between her and Guobadia's now ex. So much so that she says her co-stars have not been quick to congratulate her.
"Girl they is shady as h—," she revealed during a recent episode of Bravo's Chat Room. "We even had some old dried-up castmates be shady about it y'all. And we had Kenya Moore who had her little…I don't know what she had to say…something. I didn't even see what she said but I heard it was shady. I heard Marlo was shady." 
Related: 'RHOA': Falynn Guobadia's Estranged Husband Simon Says Falynn Cheated
Fans recall Moore and Hampton's subliminal Instagram posts following the announcement. But Williams says she also has not heard a peep out of Cynthia Bailey, despite Bailey typically remaining neutral. 
"I didn't hear anything from Cynthia at all. She didn't text or anything," she explains. "And I didn't hear anything from Kandi or nothing like that. We were still talking but she wasn't shady about it."
She no longer follows Cynthia Bailey on Instagram
Bailey says realizing Williams was no longer following her on Instagram caught her off guard. In an interview with OK!, Bailey says the two have been in a good space so she's unsure what triggered it. 
Related: 'RHOA': Falynn Guobadia Divorce Docs Reveal Simon Filed in February
"Well, she has recently unfollowed me. I found out with the rest of the world like you guys did about this new relationship," Bailey explained. "Porsha and I are not like besties or anything, we kind of have a little rollercoaster relationship. We get along for the most part, but we do have our little ups and downs."
The Bailey Wine Cellar owner says her decision to stay quiet amid the controversial engagement may be the cause of the social media snub. "I kind of stayed mum on the whole social media part of it when she made her announcement, and I don't know, maybe my silence kind of made her feel some kind of way," she said. "I just felt like, 'You know what, I'm going to sit this one out until it just plays out and I get to see what happens.'"
The 'Bravo's Chat Room' co-host says Drew Sidora is the most supportive
Williams may not have the support she was hoping for from the majority but she says Season 13 addition Sidora has been great.
"The only person I have conversed with specifically about my engagement is Drew," she said. "Drew is the bomb dot com. She has been so supportive and has literally texted me and we have gone to eat together. She has been everything throughout all of this. And you know it's been a rollercoaster, honey. And she has been there, true and loyal the whole time. But hey, it is what it is."
Williams is currently filming her RHOA spinoff set to premiere this fall.