'RHOA' Season 12 Reunion Trailer: Nene Leakes Storms off and Fans React to Preview
Nene Leakes is at the center of drama at The Real Housewives of Atlanta Season 12 reunion. The "tastiest peach" will be on the defensive from some of her co-stars as the trailer for the upcoming episode leaked online. This year the ladies didn't meet up face-to-face and it was all virtual due to the health crisis. That didn't deter the peaches from bringing it for the viewers' pleasure and facts are rejoicing.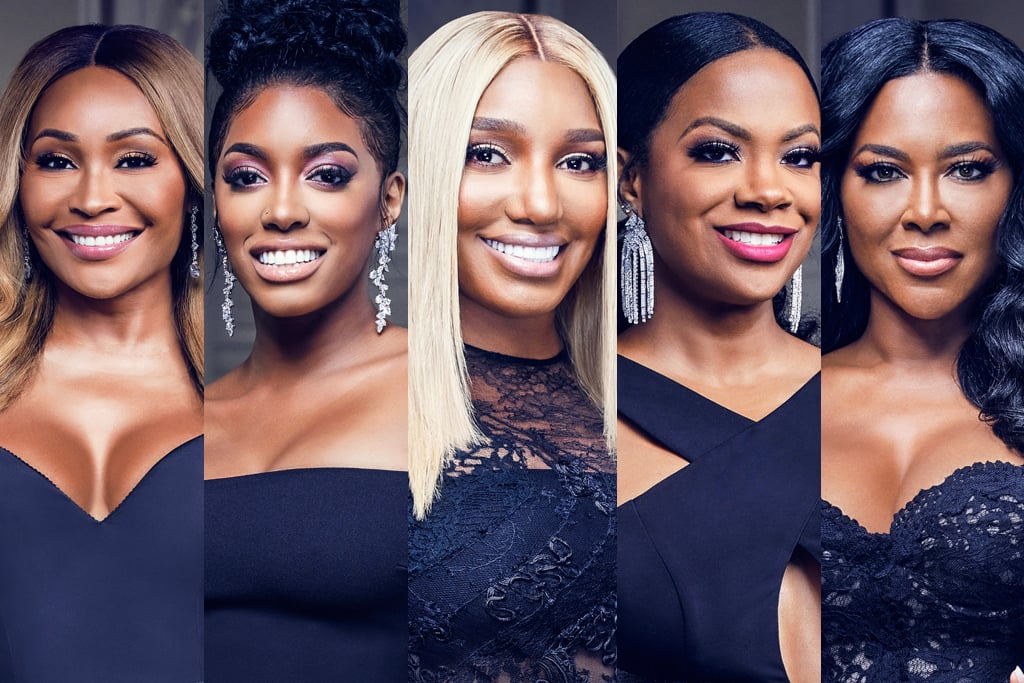 A preview for the RHOA Season 12 reunion dropped on social media and fans are freaking out. The teaser shows Leakes challenged the girls to "get into it," Kenya Moore yells making serious accusations, while Porsha Williams slams Eva Marcille for speaking on her child. Kandi Burruss is seen cursing at the camera and it all comes to an abrupt stop when Leakes shuts down her cam.
Bravo confirms that the reunion special will be three parts with the first one airing on Sunday, May 10 at 8 p.m.
Fans react to reunion teaser
As soon as the preview for the RHOA Season 12 reunion hit social media, fans reacted with their thoughts on what was to come.
"Nene Leakes, the queen of legendary exits," a fan said. "I honestly would have done the same thing. Fighting over nonsense when people are dying makes no sense to me. So, well done Nene Leakes."
"I said I didn't need a Zoom reunion and would be OK without one for this season," a viewer added. "I was wrong, very wrong."
"Nene slamming her laptop shut is the most iconic thing she's done since coming back to the show," a Twitter user commented.
"Looking at that trailer, I'm so happy that for once Kandi isn't crying while she's arguing," another fan tweeted.
"RHOA reunions always deliver," another viewer said. "I had no doubt that a virtual reunion would do the same."
"I feel like the dragging and the shade isn't going to be excited," another Twitter user noted. "People will be a lot braver than they are in person but well done Andy for pulling it together, I guess."
Why is the 'RHOA' reunion virtual?
Due to the coronavirus pandemic, it was decided that the reunion would be virtual this year. Cohen confirmed the news on his SiriusXM show after Burruss leaked the news on social media.
"We are going to be shooting the Housewives of Atlanta Reunion virtually," Cohen said on Andy Cohen Live. "This is obviously not how we prefer to do it, but life is not how we prefer it right now."
Cohen further explained that the production didn't want to compromise the health of the ladies and it was best to do it remotely.
"We want to be in the same room, but we cannot risk the health and safety of the Housewives or the incredible crew in Georgia," he added. "[RHOA] is regarded by many as the Super Bowl of reunion shows, and it is truly one of my favorite reunions to shoot, I look forward to it, and the fact of the matter is it's either we do it this way or there's no Super Bowl this year."
Many fans were initially outraged at the virtual reunion and had suggested Bravo wait until the restrictions were lifted. However, Cohen said it was best to get it over with now so they could start shooting season 13 as soon as they were able to.
"If we wait for this pandemic to be over for when we all are in the same room, it's gonna delay everything," Cohen continued. "We need to move forward, we need to live in reality right now, and the reality is if we're going to do this, we're going to do this right now."
The Real Housewives of Atlanta Season 12 reunion airs on Sunday, May 10 at 8 p.m. on Bravo.