'RHOA' Season 13 Cast: Kandi Burruss Reacts to Report Yovanna Momplaisir Is Joining Full-Time
Kandi Burruss is reacting to 'RHOA' casting news for season 13. The Grammy-award winner talks Yovanna Momplaisir and Nene Leakes.
Kandi Burruss from The Real Housewives of Atlanta has been with the show since the second season. The Grammy-award winner was already famous before the reality series and only grew her fan base even more. After 12 seasons on the show, the question of who will return and join has come up. Following a report that Yovanna Momplaisir was joining the cast for season 13, Burruss quickly shut down the rumor.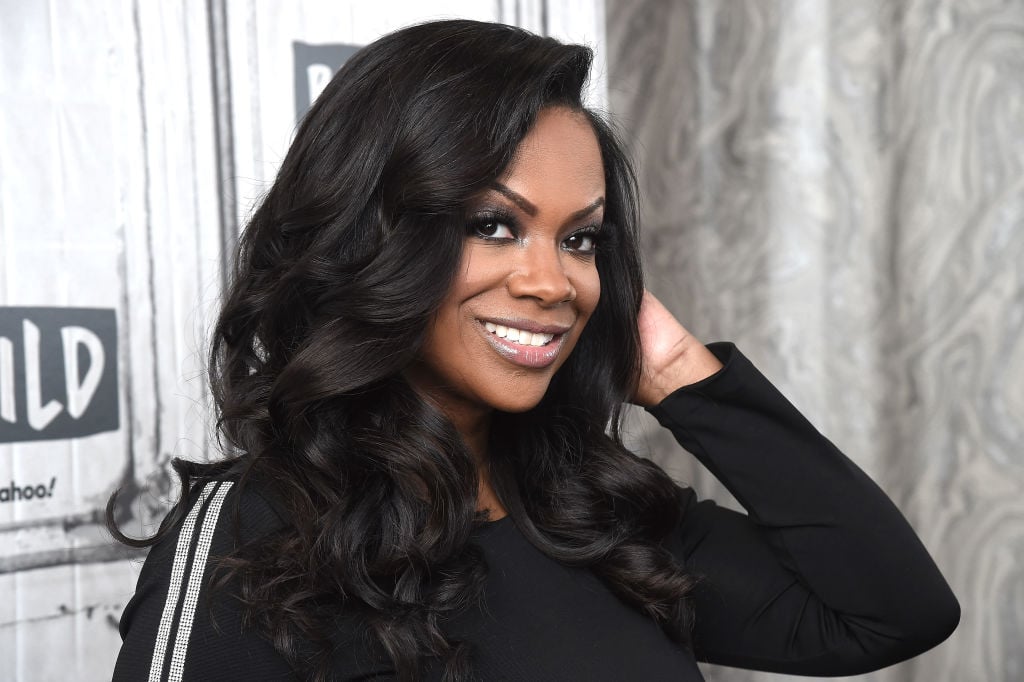 What does Kandi Burruss have to say about Yovanna Momplaisir joining 'RHOA'?
Momplaisir was a controversial figure on RHOA Season 13 as she was revealed to have been the "snitch" of "Snake-gate." At the season 12 virtual reunion, Momplaisir revealed that it was Nene Leakes that told her to record her fellow co-stars, which the latter has denied.
After a report from TMZ claimed that Momplaisir was joining the cast for season 13, Burruss reacted to the news.
"She's not credible," Burruss said on her YouTube show Speak On It. "She already one time said that it didn't happen then she came back and said it did happen but she was only doing it because…I walked away feeling like Yovanna is talking some bullsh**."
Burruss said that Bravo had not sent out letters about picking their cast for season 13.
"Well, I can't say if I heard anything about her getting any letter. I'll believe it when Bravo tells me. So we'll see what happens next season. Well hell, nobody got their letters right now," Burruss added.
Kenya Moore weighs-in
Another RHOA star that shared a similar experience was Kenya Moore. The former beauty queen also revealed that the network had not sent out contracts to the Housewives that would be joining next season.
"[TMZ] didn't say that she would be a peach holder, but I don't think she would be anything full-time other than full-time of BS," she told Hollywood Life.
There's one thing that is clear though, Moore is not a fan of Momplaisir and if she does join the show there would be a clash between them.
"I'm kind of over her and the situation and to see that she was plotting to dig up," Moore added. "Why would you want to do that? Just so you could be a part of the show? I've never done anything to her personally to have her plotting against me and trying to embarrass me and my family, so it's a no for me."
Nene Leakes talks Yovanna Momplaisir and 'RHOA'
Leakes is not certain to be returning to season 13 of the reality series. During quarantine, she has had time to process things and has not decided if she wants to come back. However, she has expressed that she doesn't think Momplaisir would get a full-time offer.
"I feel sorry for her," Leakes told ET. "She will never be a castmate over here and that's so sad, because she has been used and abused. Bye, girl! She should feel very used. I can't imagine Bravo hiring her to do anything. If so, they dropped down 10 levels."
"She's thirsty, honey," Leakes added. "She ain't never been on TV. She wanted to be on here by any means necessary. So, all they had to do was pick up the phone and say, 'A camera will be shining.' and she was like, 'Oh my god! Well, let me get my hair and makeup on and come and show up.' So, she shows up and they got her where she can turn against me. So, I guess they thought it was a good idea."