'RHOA' Season 14: Cynthia Bailey Reveals if She Had FOMO This Season – and Would She Ever Return? [Exclusive]
Cynthia Bailey from 'RHOA' stepped away from the show this season, so is she having a little bit of FOMO? And would she return to the show someday?
Cynthia Bailey walked away from The Real Housewives of Atlanta, but did seeing RHOA Season 14 without her leave her with a little bit of FOMO when the new season debuted?
"I hadn't really had a lot of time to really think about it," she told Showbiz Cheat Sheet about not appearing this season. "But now that it's back on and all the promos leading up to it definitely had me feeling some kind of way. Where I was like, wow, I'm really not there."
"And you know, the promotional shot that they did together in all white was so beautiful," she added about the RHOA Season 14 cast photo. "So I will say that I'm rooting for them and I support the show. And I still have such a great relationship with everyone from Bravo and NBC and Andy [Cohen], I text with him all the time. But, I definitely was like … wow."
Will Cynthia Bailey watch 'RHOA' Season 14?
Fans noticed that Bailey posted on Instagram about the RHOA Season 14 when the new season premiered, with many saying how that was such a classy move.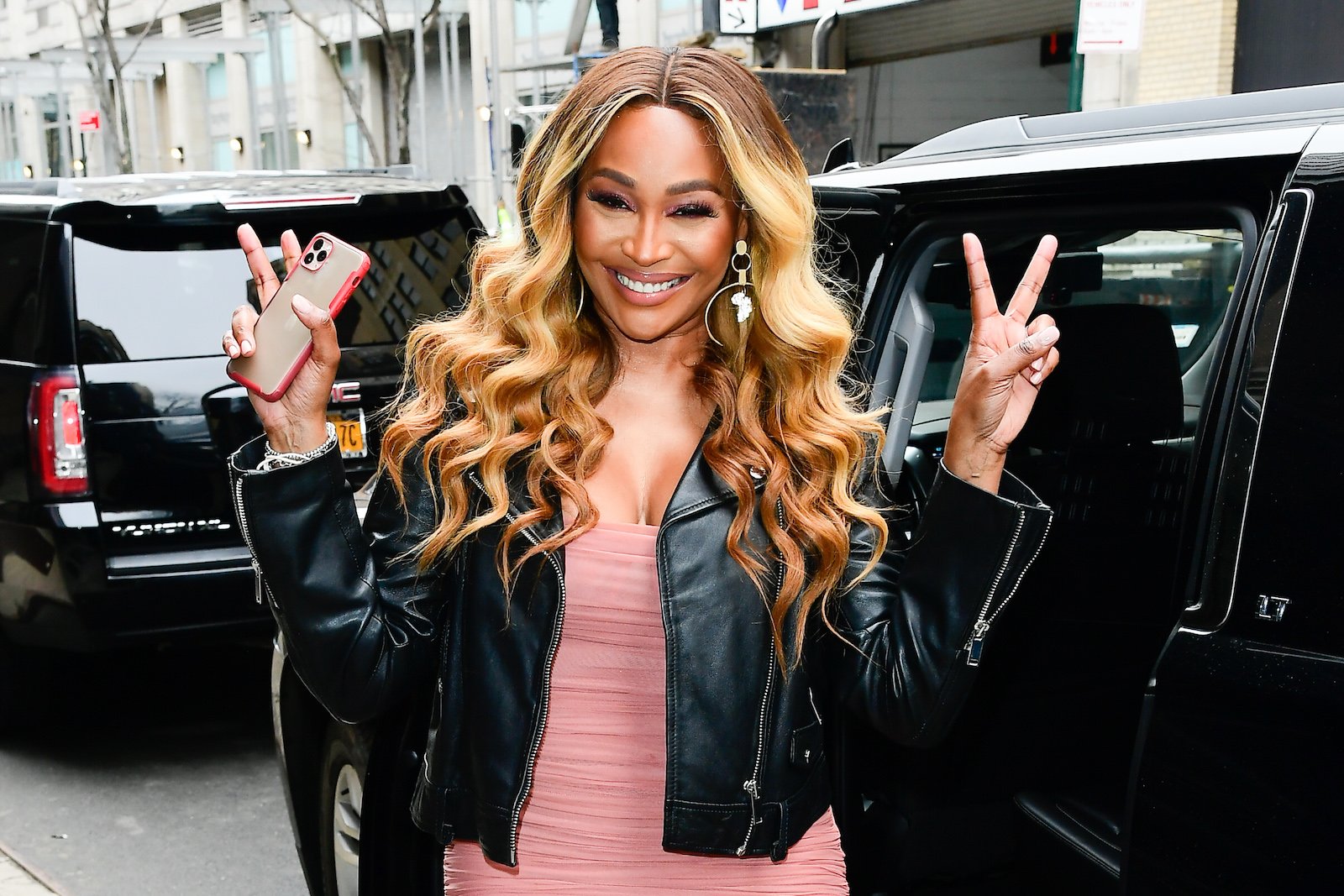 "It's been months, but it really just hit me on Sunday because I was like, I'm going to watch the show," she said. "I was actually running around spending the day with my daughter on Sunday, so I ended up not watching it, but Mike recorded it for me."
"So at some point, I'm going to sit down and definitely watch, but I plan on supporting them for sure," Bailey added. "And you know, for me, I had such a great journey with Housewives. And I did it my way and I got to promote all my businesses. I mean, the platform was so amazing to me. I honestly wish them well. But I was definitely feeling a little crazy when I'm like, wait, it's happening, I'm really not on the show [laughs]."
Would Cynthia consider returning to the show?
Bravo ran an RHOA marathon on RHOA Season 14 premiere day, which included Bailey's wedding and other memorable moments. "That's the great thing about being a part of this platform for so long. Even when you leave, you're still on the show! Because they rerun the old episodes for the rest of your life! I will forever be a Housewife on this show because no new show can start without them showing all the old shows," she said.
So would Bailey consider a return someday? "It's one of the other things I love about Bravo is the fact that I get asked this question a lot, like, would you ever go back? Well, first of all, I just left so it's too early," she laughed. "So not right now. But I would definitely never say never because I don't know how I'll feel in two years. So who knows? Maybe I will, maybe I won't."
Bailey reflected on how producers allow some cast members to float in and out of the series. Bethenny Frankel from The Real Housewives of New York City left and returned twice, for example.
What won't Cynthia Bailey miss about being on 'RHOA'?
Although Bailey may miss being with her friends on RHOA Season 14, she definitely won't miss the messy drama the cast members experience when their season airs.
"It's going to be fun to watch as a regular person and watch everybody else's drama and get everybody else's tea! I still talk to all the ladies so, whenever they come out to L.A., they're always hitting me up. And I've had dinner with most of the girls when they come out," she remarked.
"So I have a little bit of inside scoop, but I still want to watch it because it's one thing to film it and then you think, you know what happens. And then when that show comes on and you're like, oh, wait a minute. I didn't know all this was going on behind my back. And that really sucks," Bailey said.
"What I won't miss is when you do have drama with someone. Because I feel like my bonds are always genuine with the friends that I've made on the show. So if something happens, in real life at the time, you have to deal with it. And in real life, you have to process those feelings and then, you try to forgive the person and move on. But then you have to watch when the show comes on and then you get mad all over again [laughs]."
Bailey can now relax with one of her signature Seagram's Escapes cocktails while watching the show. RHOA Season 14 is on Sunday night at 8 pm ET on Bravo.