'RHOA' Season 14: Porsha Williams Confirms 'Real Housewives of Atlanta' Exit After 10 Years
It's official! Porsha Williams is leaving The Real Housewives of Atlanta after 10 years. The peach confirmed her exit from the franchise in an Instagram post. News of Williams' departure comes days after Cynthia Bailey also announced she was leaving the show following 11 seasons as a full-time housewife. Despite not moving forward with the iconic reality series, Williams will still be in business with Bravo with her own spinoff show premiering this year.
Porsha Williams teases 'The Pursuit of Porsha'
After being one of the iconic stars of RHOA, Williams is leaving the franchise after 10 seasons. In her farewell post, Williams thanked everyone she worked with for the past decade. She also teased that it wasn't the last fans would see of her.
"After ten life-changing, gratifying, incredible years, it is finally time to begin my next chapter. Next season, I will not be returning to the Real Housewives of Atlanta franchise," she said in an Instagram post. "This was a difficult decision to not only make, but also come to terms with. It's one I have put a lot of thought into and because of that, I know it's the right one."
Williams made sure to thank Bravo, Truly Original, and Andy Cohen for the opportunity to share her life for viewers at home.
"I have so much love and endless gratitude for my Bravo family and supporters," she added. "You've made the past decade a truly special one. One where I've dealt with unbelievable highs and unbelievable lows, and I can honestly say I would not have made it through some of them without the unconditional love and support I have gotten from all of you."
The entrepreneur also teased that she would be back with The Pursuit of Porsha, a memoir that will recount moments of her life.
"I can't wait to share all of my exciting new endeavors with the world-beginning with the release of my memoir, The Pursuit of Porsha, out on November 16. As for the rest, you'll just have to wait and see! Love ya!" she ended.
RELATED: Kandi Burruss Teases 'RHOA' Season 14 Will Start Filming Soon
'RHOA' fans react to star leaving franchise
Williams was one of the iconic mainstays on RHOA for many years and her presence will surely be missed. It wasn't long before fans swarmed the comments with their well-wishes for the reality TV personality.
Producer Andy Cohen was one of the first ones to respond and said, "What a run. What an evolution. As we discussed, I'm gonna go ahead and consider this more of a PAUSE than a goodbye."
"Congratulations. But, the show won't be the same without you!" a fan said.
"They might as well cancel RHOA then, it's over," a follower added.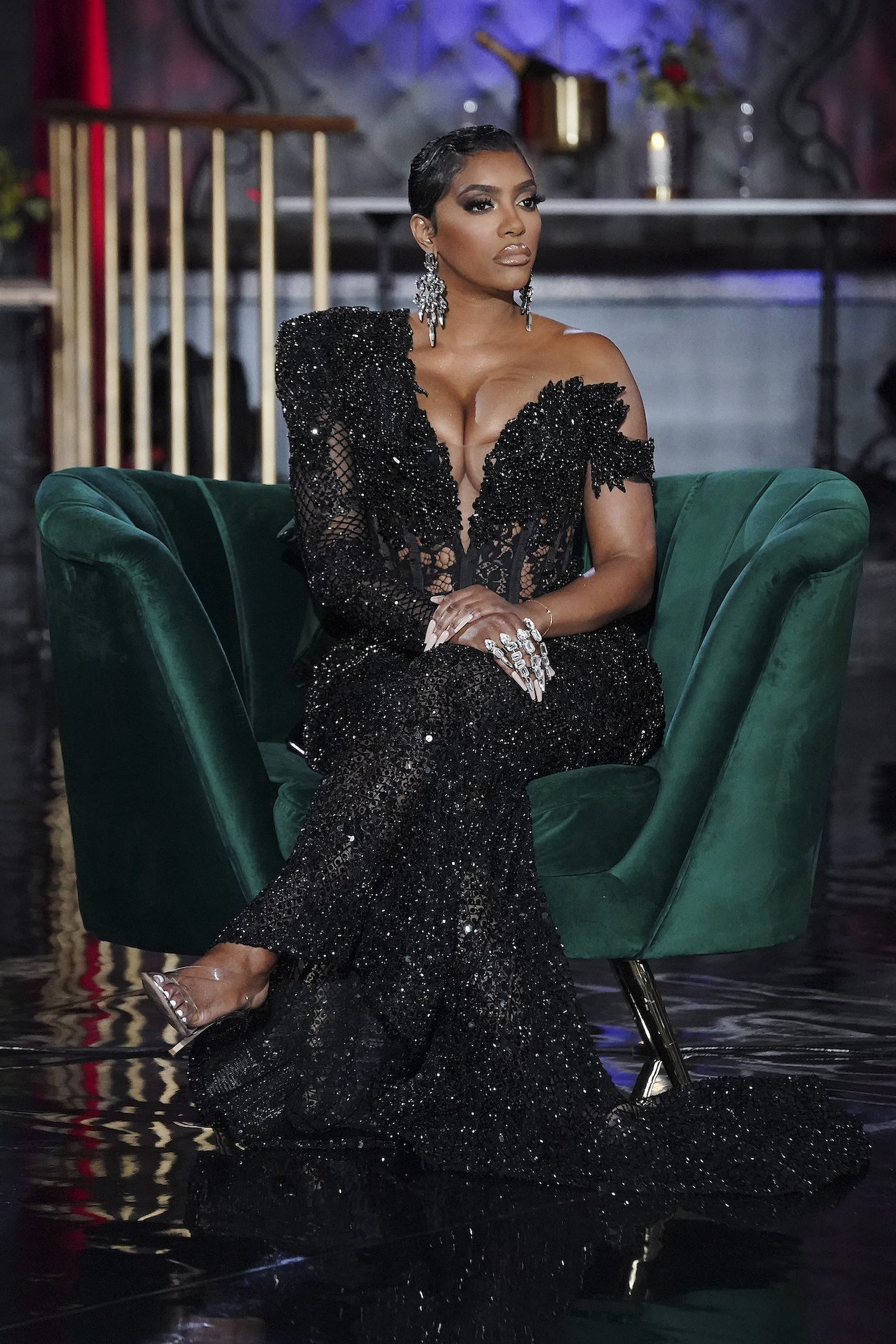 RELATED: 'RHOA' Icon Kandi Burruss Teases 'OLG Project' Bravo Spinoff
"Now I'm REALLY not watching you were the only reason a true gem. So beautiful and witty funny and full of life we the fans will miss you thanks for the one-liners," an Instagram user mentioned.
"Welp, I won't be watching anymore. Glad you're leaving. It wasn't the same," another fan commented.
"That franchise is done with you and NeNe gone," another follower replied.
"You deserve your life own show! Congrats," another Instagram user said.
RHOA Season 14 is expected to start production in the coming days.