'RHOA': Shereé Whitfield Claps Back at LaToya Ali After 'Ghetto' Remark
Shereé Whitfield is one of the 'RHOA' icons. During a recent appearance on 'WWHL', one of the newbie stars of the reality series took a dig at Whitfield and the latter is now responding.
Shereé Whitfield is one of OG stars of The Real Housewives of Atlanta. Although the reality TV personality is not part of the show anymore, she continues to be considered a legend for her iconic moments on the show. Whitfield made an appearance on Watch What Happens Live this week and "friend of" LaToya Ali took a little jab at her, which didn't go unnoticed.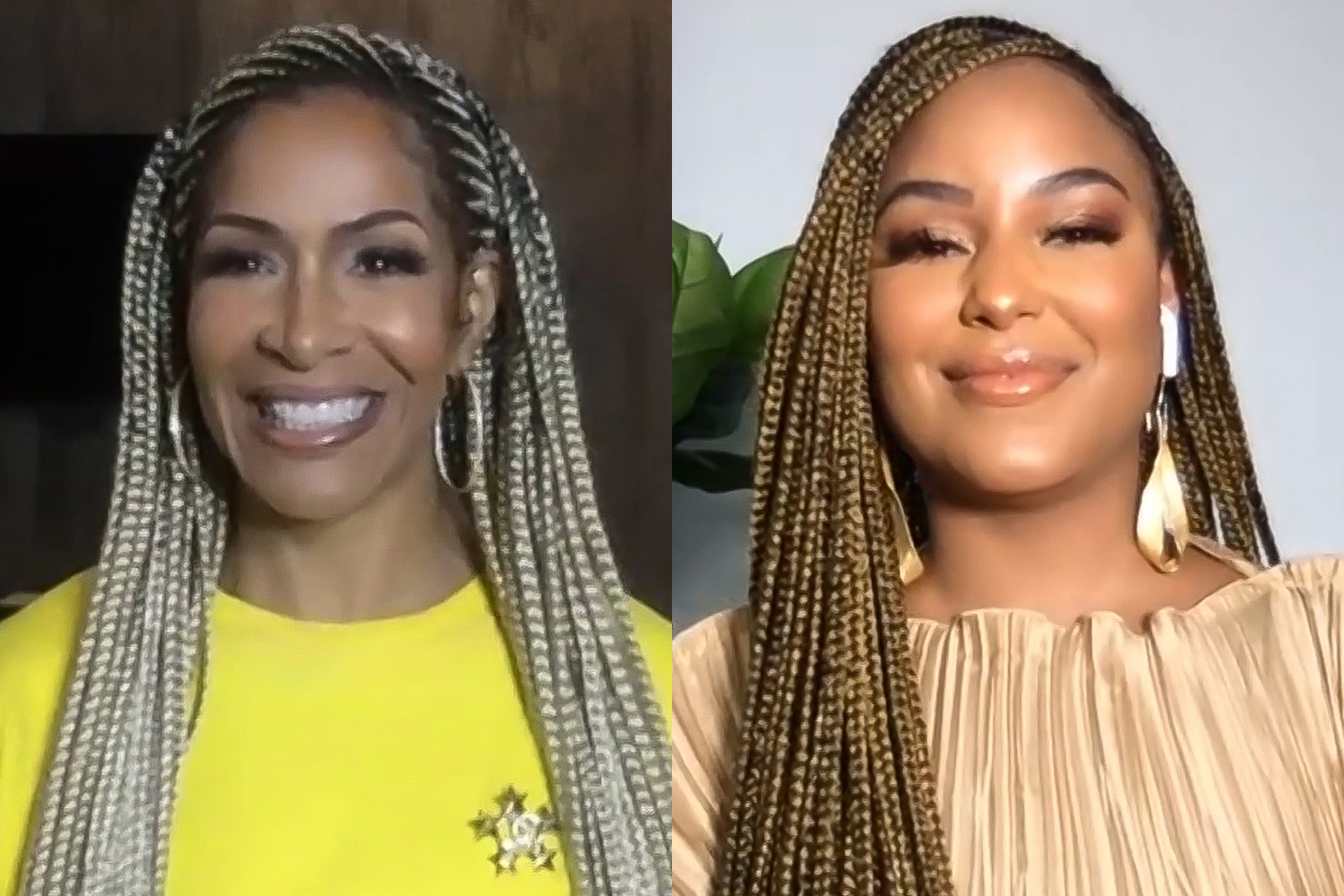 What happened between Shereé Whitfield and LaToya Ali?
Whitfield and Ali coincided on WWHL as they were both invited on the show to celebrate Kenya Moore. The latter is celebrating her 50th birthday and Andy Cohen had some stars from RHOA.
Fans of the Bravo late-night show are aware that guests are always up to playing fun games. Sunday night, the ladies played a round of Agree or Disagree where they scored points depending on if their answers matched Moore's.
Since the show is done remotely, each guest is assumed to have to print out the cards they are sent where it says "Agree" or "Disagree." However, Whitfield's cards were handwritten on a piece of paper, which caused a reaction.
"Where did you get these fancy signs from?" Whitfield said as everyone flashed their cards in front of the camera.
Ali then quipped and said, "Why is your sign ghetto?"
The moment was heavily commented on social media and Whitfield clapped back at Ali on Twitter.
"Didn't hear the ghetto comment at ALL," Whitfield tweeted. "Was asked LAST [minute] to print. Chile my ink was dried [the f**k] out and probably have been since [February]. I chose to give yall interesting walls and texture… an amazing backdrop ambiance. So in short, my focus wasn't on paper but instead on Chateau Shereé."
Is Shereé Whitfield returning to 'RHOA' again?
Whitfield was on RHOA for the first four seasons of the iconic show. The She by Shereé diva then took a break and returned as a "friend of" in season 8. Whitfield got a peach for season 9 and 10 and has been absent since. However, the reality TV personality is still considered one of the most iconic housewives of the show and many fans would like her to return.
In a recent episode of WWHL, Cohen had Bravo fans as guests. He allowed them to make a case for a former housewife to return to the show and Sasha Morfaw from The Bravo Breakdown on IGTV suggested Whitfield.
"The OG, bone collector Shereé Whitfield," Morfaw said enthusiastically. "No one does it like her. She's not afraid to get her hands dirty, she will shift the wig if she hast to. And let's not forget, 'Who's gonna check me boo,' and I need my joggers Shereé. Bring back She by Shereé."
Cohen seemed to like Morfaw's passion for bringing back Whitfield he said he was ready to have her back.
"Oh boy! I'm ready to send the contract," Cohen added.
There's no word on how serious Cohen was in asking Whitfield back to the reality series but every time her name is brought up, fans rejoice.
The Real Housewives of Atlanta airs Sunday nights at 8 p.m. ET on Bravo.