'RHOA': Producers Reportedly Upset With Sheree Whitfield During Season 14 Filming
Sheree Whitfield is returning to 'RHOA' for the third time. Whitfield's storyline is supposedly centered around her love life with Tyrone Gilliams but Gilliams is reportedly refusing to film.
Fans of The Real Housewives of Atlanta are thrilled that OG Sheree Whitfield is returning for Season 14. Whitfield will star on the Bravo franchise for the third time since its debut. But according to multiple sources, the "who gon' check me boo" star may have put her peach in jeopardy. Whitfield is currently reportedly on thin ice as a result of her storyline falling flat regarding her prison bae.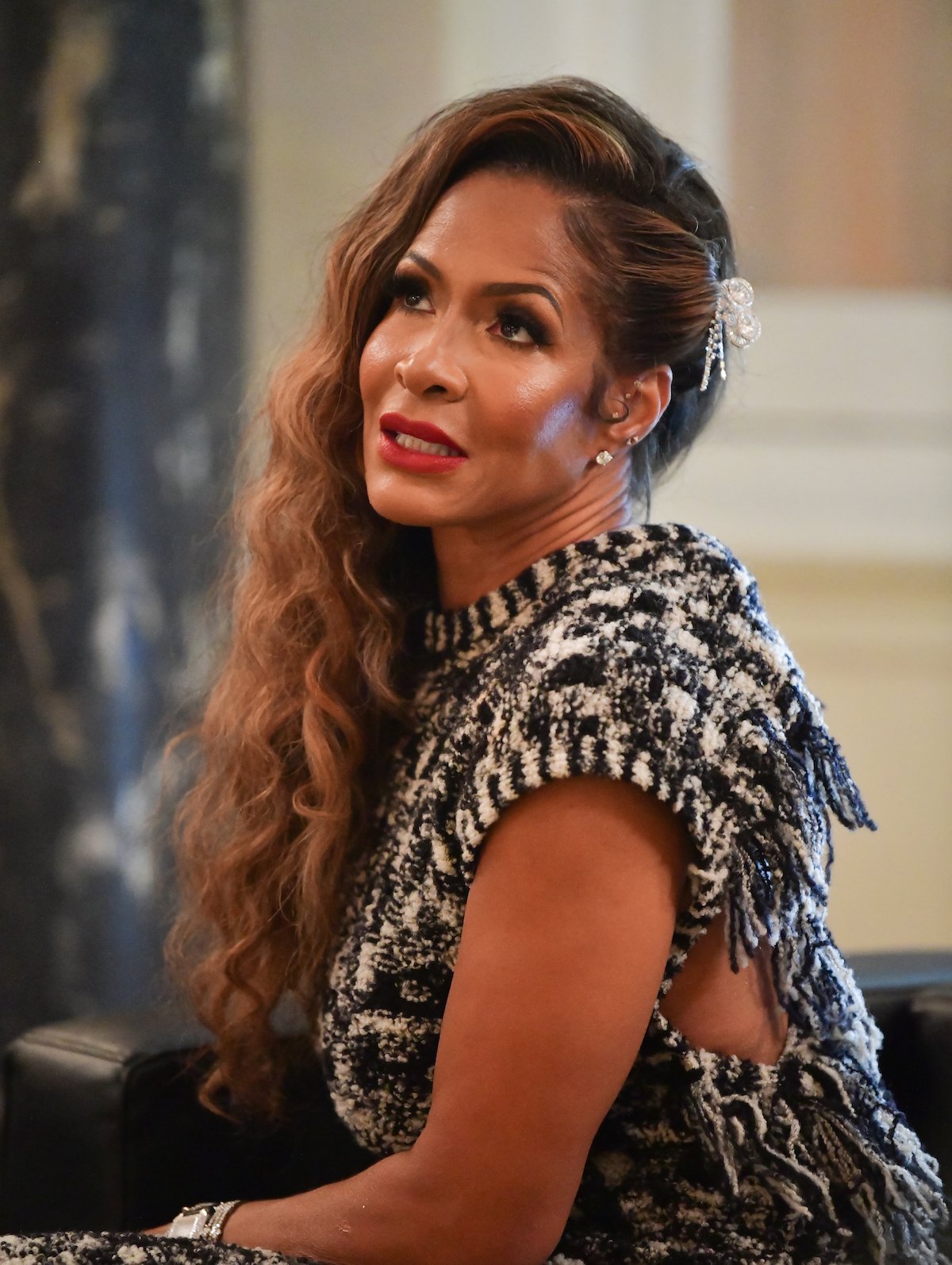 The former NFL wife was set to spotlight her romance with Tyrone Gilliams
Whitfield has not been on the show since the Season 10 reunion. Much of her final season storyline was centered on her and Gilliams maintaining a relationship while he was behind bars serving a 10-year sentence for him allegedly operating a Ponzi scheme. Per Whitfield, she and Gilliams had a deep emotional connection, which allowed her to trust their love despite his legal woes.
Her co-stars were perplexed by her relationship, including Nene Leakes who called Gilliams a con artist. During season 4, Leakes and Whitfield had a major blowup over Gilliams, a former party promoter, alleging that she went behind Whitfield's back trying to get Gilliams to pay her more than Whitfield for a joint appearance. Gilliams also alleged that Leakes tried to date him when she was divorced, which Leakes denied.
Related: Fans Are Happy Former 'RHOA' Star Sheree Whitfield's Mother Was Found Safe But Demand Answers
During season 10. Whitfield revealed that she was helping Gilliams fight an appeal and said that she wouldn't wait for him if he lost. His appeal was denied and they briefly split. They reconciled ahead of his release.
Producers have reportedly eyed Whitfield's return since Gilliams' release. And Whitfield allegedly promised she'd document their relationship.
Sheree Whitfield in danger of losing her peach due to relationship issues 
TMZ reports that Gilliams, who is currently under house arrest and constant monitoring in Philadelphia, has not been in contact with Whitfield since Nov. 6. Per the report, their issues began after Whitfield visited him in Philadelphia with a camera crew to document their meeting. 
Because of the conditions of his house arrest release, he reportedly is choosing not to participate in filming because of not knowing how filming will affect his schedule. Despite Whitfield reportedly knowing this, she allegedly continues to try and secretly film her conversations and meet-ups with Gilliams. 
Related: An Update On Past 'Housewives of Atlanta'
Now, Gilliams has issued Bravo a cease and desist, demanding they not use his name or likeness in any form this upcoming season. He is also requesting that all mentions of him from previous seasons be eliminated. 
As a result, producers are reportedly pissed with Whitfield is unable to use Gilliams for her storyline. Though her contract for season 14 is in-tact, producers are saying that her spot, if there's another season, is in jeopardy. 
Drew Sidora and Sheree Whitfield reportedly beefing this season
Love B. Scott reports that Whitfield has enough drama with her co-stars despite not being able to film with Gilliams. According to the report, she has an ongoing feud with Sidora. Apparently, Whitfield is proving she's the queen by dominating the feud.
Other than that, Whitfield is on good terms with her former nemesis, Kenya Moore. The premiere date for the season is not yet known but filming is reportedly more than underway.