'RHOA' Star Kenya Moore Fuels Reconciliation Rumors with Estranged Husband Marc Daly
Kenya Moore seemed to find her Prince Charming in restaurateur Marc Daly. They quickly fell in love, married, and had a baby. But the marriage crumbled mere months later. Moore announced in September 2019 that she planned on divorcing her husband less than two years after they exchanged nuptials.
But could they have reconciled? Moore and Daly were recently seen being intimate, prompting rumors that they might secretly be back together.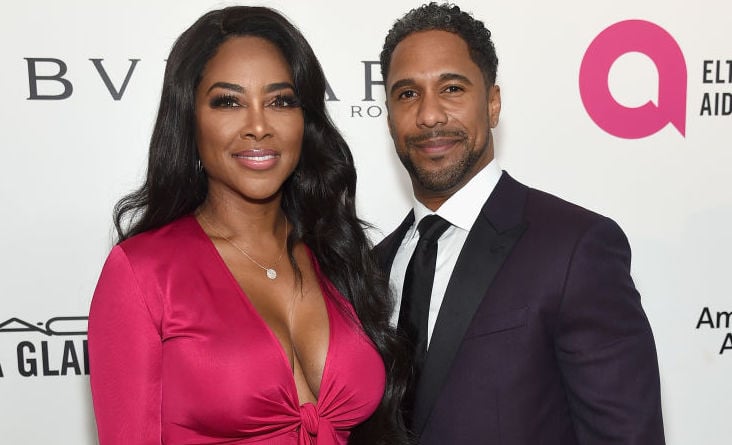 A brief timeline of Kenya Moore and Marc Daly's relationship
After meeting through a friend in 2015, Moore and Daly reportedly began dating in December 2016. The two chose to keep their relationship private before sneaking off and getting married in June 2017 in St. Lucia.
"It was just so perfect," Moore told People at the time. "We wanted something simple and not overly complicated. He didn't want something for show. He didn't want it to be left up to other people's interpretation of love. He just wanted it to be what he sees it: him looking into my eyes and us being together. It was just two people in love who wanted to get married."
Shortly after, Moore became pregnant. She gave birth to their daughter, Brooklyn Doris Daly, on Nov. 4, 2018. Less than a year later, Moore said in a statement that she could "no longer continue in the marriage" and intended to divorce Daly. She did not immediately share a reason behind the announcement.
Kenya Moore and Marc Daly split
The couple's marital issues played out on RHOA Season 12. Moore said on the show that once their daughter was born, their relationship began to change and eventually grew strained.
"The baby has changed so much in our lives," Moore said (via People). "She's in the bed all the time. He does not want me to put her in a crib."
"It's been difficult," she added. "We [sleep together] when we can, but it definitely is not as often as I would like."
Moore also suggested that Daly allegedly became verbally abusive and that they had trouble communicating with each other. One particular fight became so heated that Daly allegedly dumped Moore.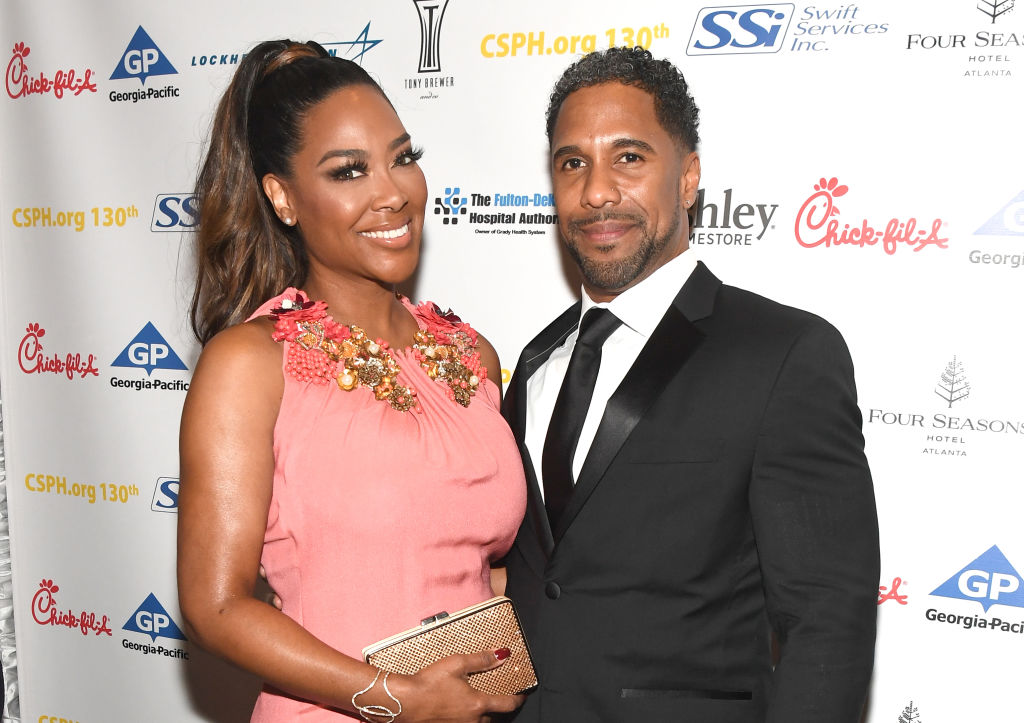 After they split, Moore said she was open to getting back together. "I'm open to it as long as we really put in the work and that work comes out to be a positive and loving relationship," she said in an interview. Moore held off on officially filing for divorce, and so did Daly.
Are Kenya Moore and Marc Daly now back together?
Some people think so. The speculation comes after The Jasmine Brand shared a video on Feb. 8 showing the two holding hands while walking and enjoying each other's company.
Moore recently gave an update on the status of their relationship, telling SiriusXM's Amy Phillips on Jan. 30 that they were in a "great place."
"Our relationship has really taken a turn," she said. "He has been so kind to me, sweet, you know, 'how's your day? What's going?' Our relationship hasn't been this good in a really long time."
Moore noted that their relationship started to improve around "October [or] November" when they were planning Brooklyn's 1st birthday party.
There's no way to tell what the future holds for these two, but it's great to see them getting back to a good place. Here's hoping they keep it up.