'RHOA' Star Kenya Moore Takes a Jab at Nene Leakes in Scripted Netflix Series
Season 13 of The Real Housewives of Atlanta has been keeping Kenya Moore busy on and off camera.
The Bravolebrity/businesswoman is attached to other projects outside of the show, and one of her latest found her whipping out her reality star persona for a Netflix series. She even managed to sneak in a dig about Nene Leakes, her former RHOA castmate.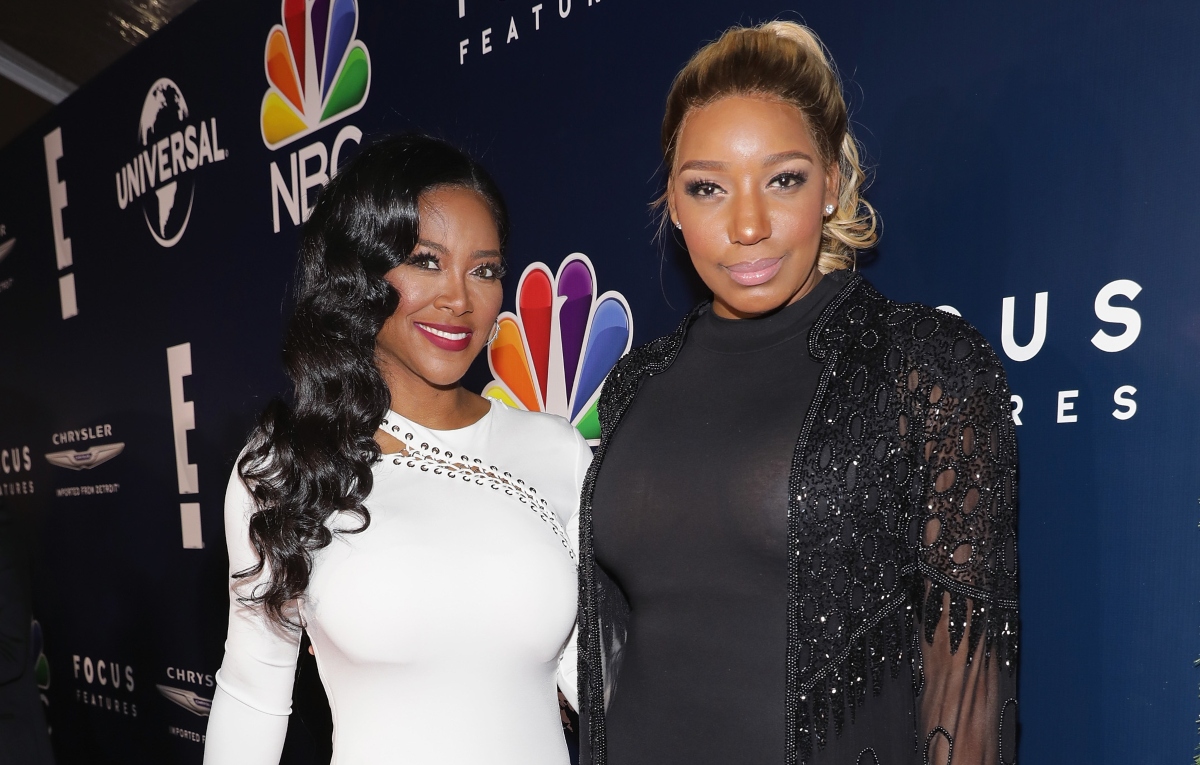 Kenya Moore guest stars in 'Family Reunion'
Netflix recently released season 2 of Family Reunion, a wholesome family sitcom featuring Tia Mowry, Loretta Devine, Anthony Alabi, and Richard Roundtree. The show follows the McKellan family who relocated from Seattle to Columbus, Georgia.
Moz (Alabi) — a retired football player — and Cocoa (Mowry) are parents to four children and are temporarily living with M'Dear, Moz's mother. After part 2's cliffhanger left parents Moz (Anthony Alabi) and Cocoa (Mowry) in dire financial straits, part 3 picked up with them trying to figure out their next moves.
That's where Kenya Moore comes in. This season, Moore is guest starring along with two other Real Housewives cast members: Candiace Dillard Bassett of Potomac and Brandi Glanville of Beverly Hills. Moore plays Kenya, Cocoa's cousin, while Dillard Bassett appears as Sunita Chanel and Glanville's role is Heidi.
The Housewives characters are part of a parody of the Bravo franchise, and the women are trying to help Cocoa with her business.
Moore drops one-liner about Nene Leakes in 'Family Reunion'
An episode titled "Remember When Cocoa Was a Housewife?" puts Moore, Dillard, and Glanville's characters in the spotlight as part of a reality show called Trophy Wives. Cousin Kenya — a reality personality — volunteers to help Cocoa get her jewelry brand off the ground by bringing her on to their show.
As the women throw shade at each other in conversation and their confessionals, it rubs off a little bit on Cocoa. About halfway through the episode, cousin Kenya convinces her to join Trophy Wives permanently, and the kids are excited. When the youngest daughter says she can finally get a pet giraffe, it sparks a reaction.
Cousin Kenya quips, "A giraffe? I'll see if Nene's available." It should be noted Family Reunion is filmed in front of a live studio audience, and the crowd caught the jab toward Leakes.
Some social media users called the show out
The Neighborhood Talk posted a clip from Family Reunion on their Instagram page, and some commenters shared their thoughts about the line. A few believe Moore may have improvised, but others viewed the show's writers with a side eye. "That was kinda mean," wrote one.
"Listen, now I'm just waiting on nene's response," another chimed in. "Lmao messy the writers wrote that," another commented.
Leakes did not return to RHOA for season 13, and prior to her departure, she and Moore feuded on and off through the years. They most recently bumped heads during the season 12 RHOA reunion in 2020, and hurled insults toward each other on camera and in the media.
Leakes has not made any public comments or been active on social media since February, and it is unclear whether she's seen this episode of Netflix's Family Reunion.