'RHOA' Star NeNe Leakes Accuses Gregg of Having an 'Inappropriate Relationship' Amid Rumors of an Open Marriage
Amid rumors Nene Leakes and Gregg Leakes have an open marriage, the 'RHOA' star is accusing her husband of having an 'inappropriate relationship.'
Real Housewives of Atlanta star Nene Leakes is speaking out about her complicated marriage to Gregg Leakes. The couple's relationship is taking center stage in season 12 of RHOA, with Leakes recently accusing Gregg of having an "inappropriate relationship" with one of her former employees. The comments come amid rumors that Nene and Gregg have an open marriage.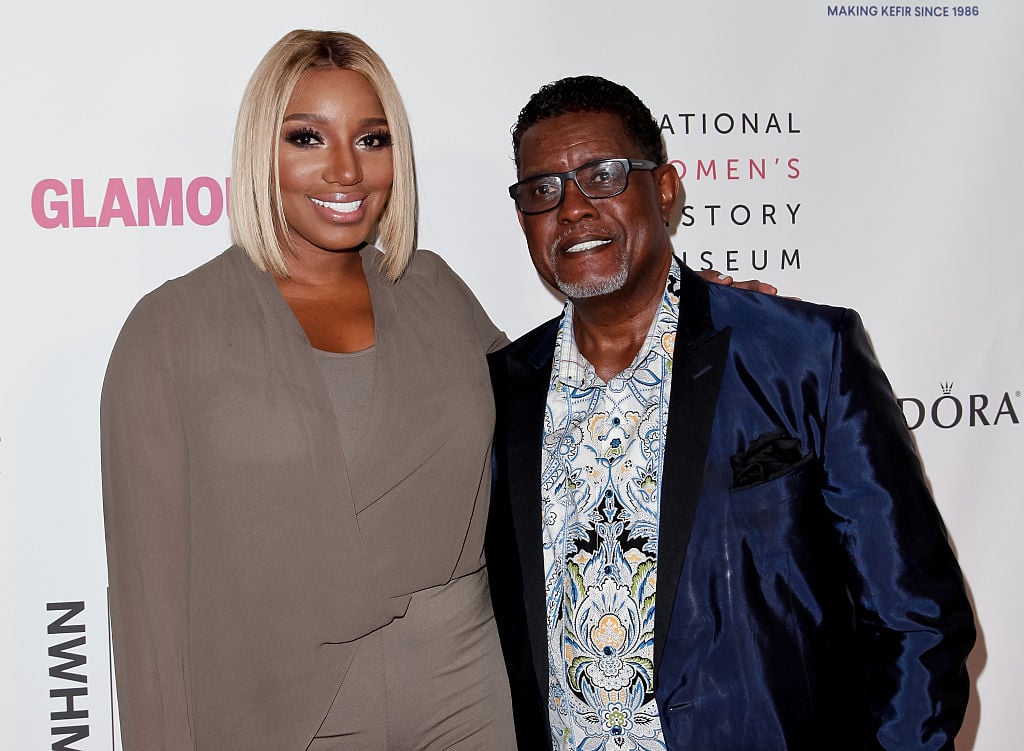 Nene Leakes alludes to open marriage
The RHOA star opened up about her marital issues on the podcast, Lip Service. When asked what she would do if her husband cheated on her, Nene admitted that she is okay with Gregg having an affair – just as long as he keeps it a secret.
"If Gregg wanted to go be with somebody right now, I would say go right on," she stated. "Why am I going to try and keep him from doing something that he wants to do? Then I have to make a choice myself — if I want to stay with him or not — and I probably would stay with him. I do what I want anyway … I'm in New York, he's in Georgia, so whatever he's doing, I don't need to know about it."
According to Page Six, Nene Leakes has been seeing another man outside of her marriage named Rodney. The reality star has allegedly been with the man since last spring, and the two spend time together whenever she is in Maryland working in her Swagg Boutique store.
Nene has not confirmed her extra-marital relationship, but an inside source claims that she and Rodney are often spotted eating lunch and going to the casinos in the area. The insider says that Nene is not shy about the relationship and often acts like they are dating.
"She flaunts her relationship with him around openly like they're together, the insider dished.
Did Nene almost get a divorce again?
To make things even more complicated, Nene reportedly told some of her employees that she and Gregg had recently split. The RHOA star has not said anything about the breakup on social media, though she did discuss her marital issues during the reunion for season 11.
As fans will recall, Nene Leakes told her co-stars that her marriage went through a rough patch shortly after Gregg was diagnosed with stage three colon cancer. Things reached a point where Nene admitted that she would have gotten a divorce if it had not been for Gregg's cancer.
"It would be easy to make a decision about divorcing Gregg if he didn't have cancer," Nene shared. "I don't want to live my life unhappy."
Although it sounds like Nene Leakes has been sneaking around on Gregg, she recently accused him of having some questionable interactions with one of her former employees.
Nene accused Gregg of having an 'inappropriate relationship'
An inside source claims that Gregg started texting a woman named Juanita Marshall, who used to be the manager of Swagg Boutique. Gregg allegedly said that he reached out to Juanita because he wanted some "companionship."
But after texting back and forth, things got a little heated between the two. At one point, Gregg reportedly told her that he "never saw anyone so beautiful as you."
Once Nene Leakes found out about the situation, she allegedly made Juanita an offer. The RHOA star, who is often away from home, told her that Gregg would pay all of her bills and give her a monthly stipend – but only if she did not step out of line.
"Nene was always gone doing her own thing, so he gave [Juanita] an offer," an insider claimed. "If she played her cards right, he would pay for her mortgage, and give her a monthly allowance."
If this is true, then it would lend some credence to the idea that Nene and Gregg have an open marriage. Unfortunately, the reality star has not commented on the rumors, so fans will have to see how things unfold on the show to be sure.
Nene Leakes' former employee speaks out
While we wait for Nene's official comments, Gregg's alleged mistress has spoken out against the rumors. According to Madame Noire, Juanita recently debunked the idea that Gregg propositioned her in a text.
"Gregg never propositioned me," she revealed. "I was a store manager, so I talked to him just like her other managers from her other locations talk to him."
Juanita added that she stopped working for Nene because the job proved to be too much drama for her to handle. At the end of the day, she decided to quit as a manager and seek employment elsewhere.
This goes against what Nene Leakes said in the podcast. During the interview, she claimed that she had to fire Juanita because she was having "inappropriate" conversations with her husband. NeNe has yet to comment on Juanita's recent interview.
It is unclear which version of the story is true, but we are confident that it will all come out in the wash as season 12 of RHOA progresses. Hopefully, Nene continues to open up about her marriage so that we can get a little more clarification on what is really going down.
Catch Nene Leakes in new episodes of the Real Housewives of Atlanta Sunday nights on Bravo.