'RHOA:' Star of 'The Game' Reportedly Joining the Show – Who Is Drew Sidora?
RHOA producers are looking to shake things up with the cast for the upcoming season. In the absence of Eva Marcille and Nene Leakes' rumored firing, fans of the show can look forward to new faces. Actor and singer Drew Sidora is reportedly joining the cast.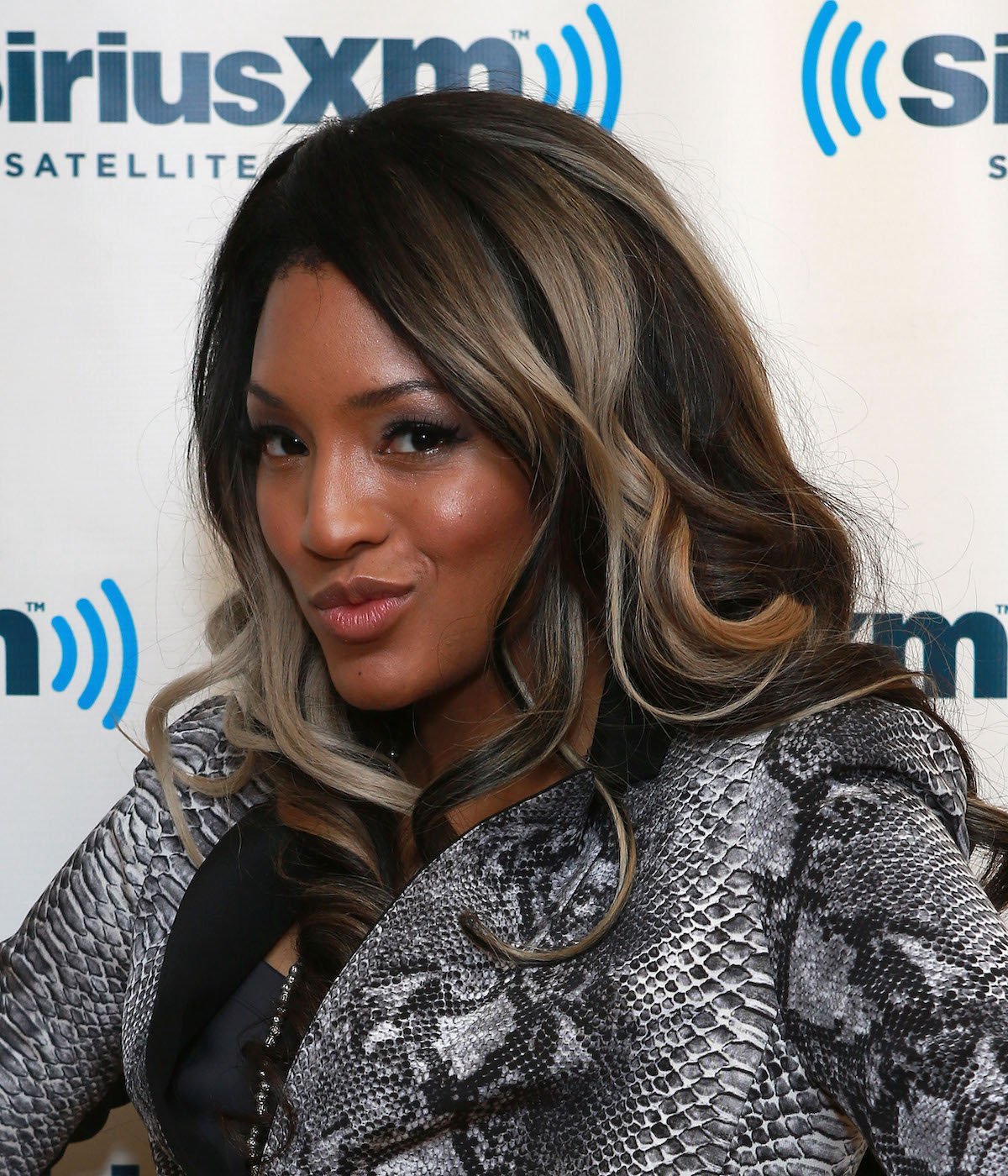 Drew Sidora is reportedly joining season 13 RHOA
Love B. Scott reports that Sidora is a new full-time cast member of RHOA. Sidora allegedly has been in talks with RHOA producers for several years and after the latest cast member shake-up, Sidora finally has her peach.
Scott reports that Sidora is also bringing along her close friend, Canadian YouTube star Latoya Ali, aka LaToyaForever. Ali filmed a few scenes with the cast last year, but none made the show.  Ali is also friends with Kandi Burruss. 
Related: 'RHOA' Adds Yovanna Momplaisir Full Time for Season 13 Despite Nene Leakes Snakegate Drama
While Sidora's filming process is going smoothly, the same can't be said for Ali. The popular YouTube star is in the middle of a divorce with her husband and he has been reluctant with filming certain aspects of their story. Ali's role will be as a friend to the show.
The report reveals that producers are adding Sidora and Ali to appear to a younger demographic. Sidora and Ali are 35 and 33, respectively. 
Drew Sidora is an actor and singer
Sidora's breakout role was as Chantel in the Disney Channel original series That's So Raven. Prior to, she made her television debut in the FOX television move Divas alongside Nicole Arie Parker and Khalil Kain.
The Chicago, Illinois native had a string of guest appearances in film and television after That's So Raven, including Girlfriends, White Chicks, and Never Die Alone. She had a lead role in the 2006 dance flick Step Up.
One of her most notable roles was as herself in The Game. She also starred as T-Boz in their VH1 biopic CrazySexyCool. 
Sidora also starred as a leading lady in a number of music videos, including Trey Songz's "Last Time" and Yung Berg's "Sexy Lady."
Sidora is also a talented singer, with two songs featured on the soundtrack for Step Up: "For The Love" and "Til The Dawn." She also sang the title track on the soundtrack for "Three Can Play That Game." 
In 2019, Sidora took her talents to the stage, starring in the stage adaptation of Set It Off as Jada Pinkett Smith's character Stoney. Sidora departed the play early after suffering an injury to her achilles heel.
Sidora underwent surgery and was forced to sit the remainder of the play out, but hoped to return once she healed. After not hearing from the promoter, Je'Caryous Johnson, she sued for over $1 million in damages, as reported by Eurweb.
Sidora lives in Atlanta with her husband and three children. Prior to marrying business consultant Ralph Pittman, Sidora was engaged to be married to record executive, Ricky Brascom. Brascom was arrested for drug trafficking, which Sidora told People in a 2015 interview that she was blindsided about.
Sidora and Pittman married in 2014. They share two children together and raise Sidora's son from her relationship with Brascom.
If the rumors of Sidora joining the cast are true, she'd be the second actress on the cast. Kim Fields joined in season 7 and left after one season to focus on her acting and directing career.