'RHOA:' Tanya Sam Does Not Want To Be a Full-Time Housewife
RHOA's Tanya Sam has been a friend to the show for the past two seasons and is a viewer fave. Sam revealed that she has no plans to become a full-time housewife.
As more than half of American adjusts to a temporary lockdown in major parts of the country due to coronavirus, many are taking to social media to pass the time and that includes celebrities. Real Housewives of Atlanta star Tanya Sam recently chatted with fans on her Instagram live to keep herself and viewers occupied under the shutdown.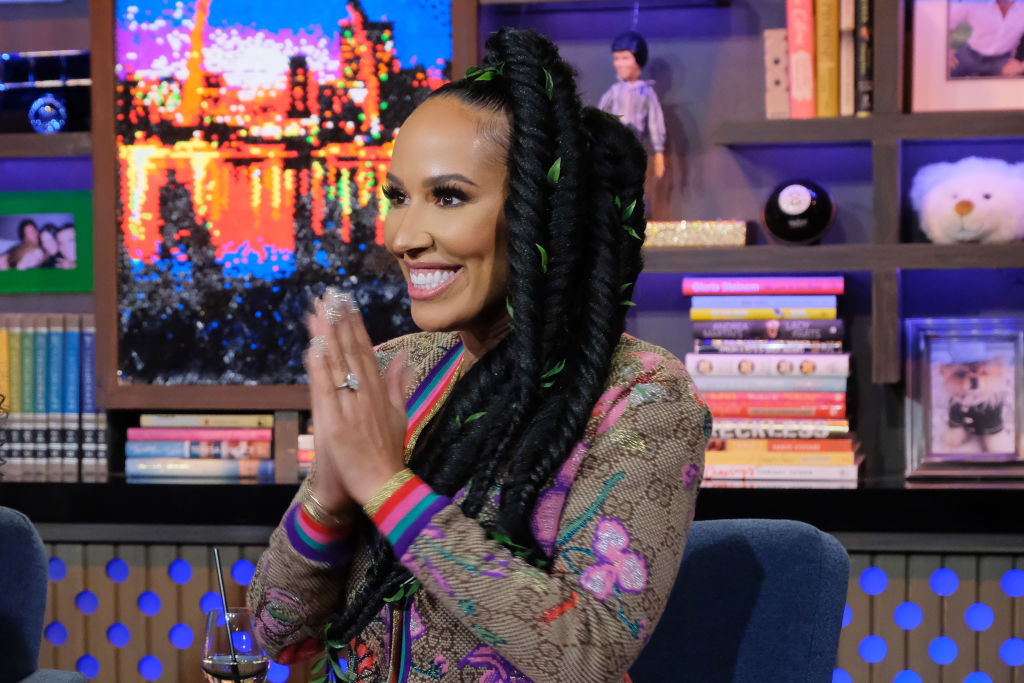 One of her fans asked if she'd consider bumping her friend to the show role to a full-time castmember and Sam responded with a confident no. Her reasoning has all to do with appreciating the flexibility awarded to her that full-timers don't have.
Why Tanya Sam does not want to be an official housewife on 'RHOA'
Sam has been on RHOA for two seasons now. She was introduced as a friend to Nene Leakes before becoming close with the other cast members, namely Eva Marcille and Porsha Williams. Viewers of the show love Sam's positive energy and have wants her to be full-time, but Sam is not interested.
"I kind of love being the friend to the show it's really the best of both worlds," she told a fan during an Instagram live chat. "I have autonomy, no one can tell me like when you have to show up for what, I can still travel so I kind of like it.
Sam explained that many of the show's viewers are often perplexed as to why being a peach holder isn't her goal. For her, she believes many only see the perceived fame and power of a full-time cast member versus what they actually give up for a full-time role. 
Having a busy career in the tech industry requires her to sit on panels across the world and participate in different conferences. Being on the show full-time would hinder those opportunities. As a "B character," she's able to balance both without the same level of commitment as her co-stars. 
This isn't the first time Sam has been open about her part-time status. She admitted that she was offered a full-time role but turned it down. 
"Hundreds of hours spent filming that takes away from my other work building business and helping others build businesses like @TheAmbitionFundand @TechSquare," she responded to a fan who asked about the differences between she and the other women who work full-time.
Despite her friend to the show status, Tanya Sam is a huge part of the 'RHOA' storyline
Sam's personality made a splash last season and she was the first friend to the show of the Atlanta franchise to get her own confessional. Sam marked her territory as the fashionista of the bunch, giving the self-proclaimed Marlo Hampton competition. 
This year, she's stepped up her game even more, having more of a presence and interaction amongst the group than most full-time cast members. She hosted a trip to her hometown of Toronto, Canda where she took the ladies to experience carnival. She also took over hosting duties for one evening during a cast trip to Greece that Kandi Burruss and Kenya Moore put together.
Speaking of Moore, viewers have watched Sam battle it out with Moore after Moore revealed information pertaining to Sam's fiance. Though things were heated, Sam put their issues aside to support Moore after Moore announced her split from her husband, Marc Daly.