'RHOA': The Porsha Williams-Kandi Burruss Feud Over Unaired Confrontation Explained
As The Real Housewives of Atlanta wrap up season 13, there is drama from behind-the-scenes that is coming up. Although Porsha Williams and Kandi Burruss didn't have many scenes alone, there was a confrontation that was edited out of the show. In recent days, Williams took to Instagram Live to clear up the rumors and we explain how all the drama started.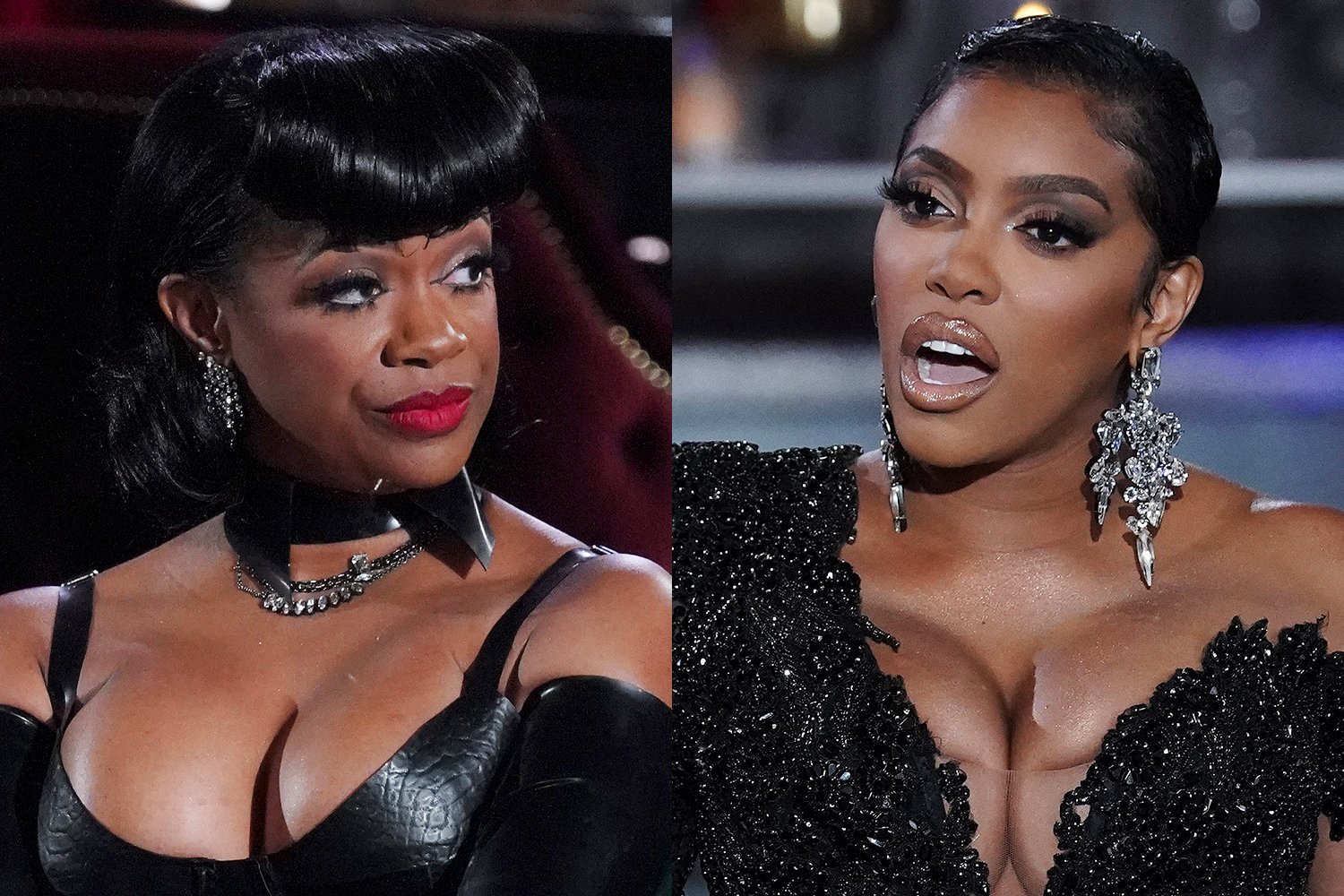 How did the drama between Kandi Burruss and Porsha Williams originate?
Williams recently took to Instagram Live to defend herself from accusations against her. Many fans were completely lost and had no idea what she was referring to. However, she did spill a lot of tea and had the receipts to show she was not a liar. All the drama resurfaced when Vulture published a piece referencing drama around the Black Lives Matter movement.
RHOA fans know that Williams has been at the center of the BLM movement following the deaths of Breonna Taylor and George Floyd. The Bravo personality even got arrested multiple times during the protests.
Kenya Moore has been critical of Williams saying that she is just doing it for show and a storyline in the series. All of this stems back to last summer when Burruss contacted Bravo with ways they could serve the Black talent on the network better as well as create opportunities for people.
After Burruss contacted senior staff at Bravo, she shared the letter with her co-stars that included Williams, Tanya Smith, Marlo Hampton, and Nene Leakes. The latter was still in negotiations to return to the series at the time but ultimately a deal could not be made.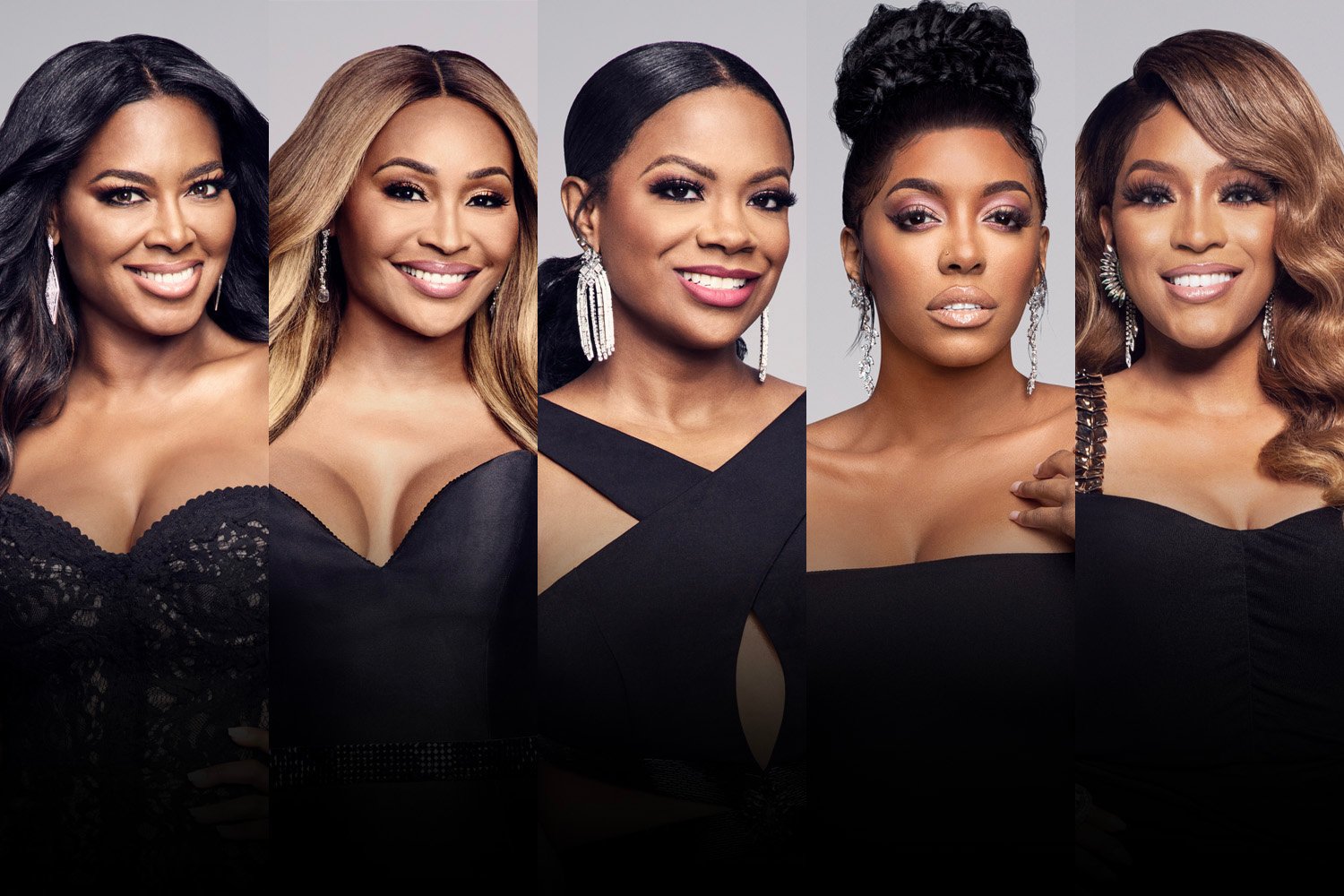 In the article posted by Vulture, Burruss claims that the women were not supportive of her and "expressed annoyance." The Chi actor was noted to be "particularly bothered that Williams was not supportive."
"They say they were upset because I did not include them," Burruss is quoted on the piece saying. "But we all have our way that we're helping with the movement."
Kandi Burruss confronts Porsha Williams on-camera
Following Burruss's talk with the higher-ups, the specials on Bravo aired and on-air talent talked about Black Lives Matter. Shortly after there were some text messages between the ladies that were taken out of context.
It was after this that Burruss confronted Williams on-camera but the scene was ultimately cut. The article quotes Moore as saying that Williams "wanted to be the only one that was the face of the movement for TV purposes." Moore implied that Williams asked Bravo to edit the scene out to be the face of BLM.
On her IGTV video, Williams said that she had not filmed with the cast and her first scene was Burrus confronting her about the aforementioned situation. Williams said their conversation went without incident and expressed that she was supportive of her. However, things escalated when Moore arrived at the scene and it turned out into an argument.
"At that moment, I decide this isn't a good look," Williams said. "We as Black women should not be arguing on this show about Black Lives Matter. All of us Black women on this show who are wanting to use our platform for these families who don't have the voice that we have."
Since Williams doesn't edit the show, she didn't want the scene to be misconstrued. After talking to Bravo, they decided that Williams was correct in that it wasn't a good look and opted not to air the scene.
Porsha Williams clears things up with Kandi Burrus
After the incident, Williams said that she spoke to Burruss to clear things up. She didn't want for her co-star to think she was jealous of her or trying to hinder her work for the Black community.
Burruss expressed to Williams that she was upset because her co-stars got upset for going to the network without them, something the latter clarified.
"It wasn't about you upsetting us, it was about the fact that we just simply wanted to do it as a collective," Williams said.
The Bravo's Chat Room co-host said that they didn't want to go behind Burruss thereafter so they didn't confuse the network. Instead, the rest of the cast pivoted and suggested Bravo donate money a foundation pushing for social justice.