'RHOA': What Has Phaedra Parks Been Up To Since Leaving the Show?
With season 12 of The Real Housewives of Atlanta right around the corner, fans are gearing up to see whose peaches wind up firmly intact in spite of the drama. But the focus on the core group of women hasn't affected people's interest in former RHOA cast member Phaedra Parks.
Let go from the franchise in 2017 after six seasons and startling accusations against co-star Kandi Burruss, Parks had to shift her focus on her family, businesses, and other things going on in her world.
Never one to rest on her laurels, she's been keeping busy, and lately, there have been rumors that she might return to the show. But what's been going on with Phaedra Parks these past couple of years?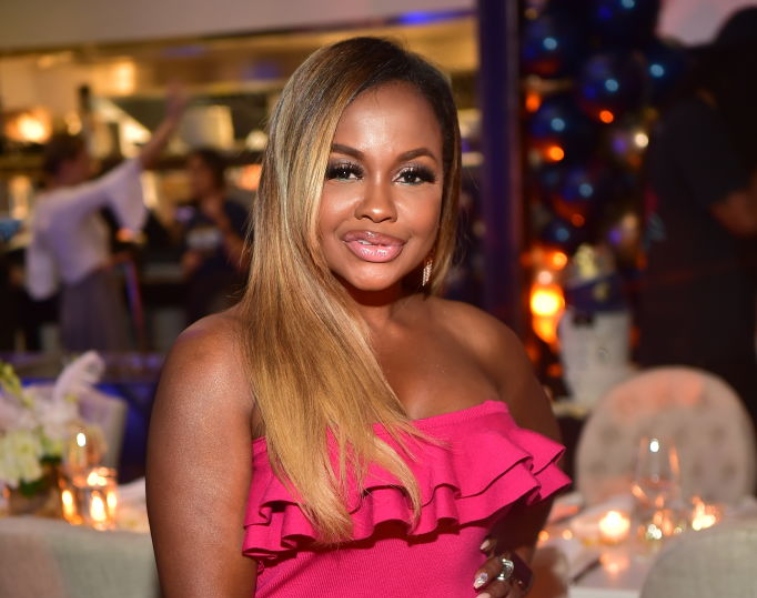 Legal practice still going
As you all know, Parks runs her own private law firm in Atlanta called The Parks Group, and she's still actively practicing. While some speculated her legal career might be in danger after the blowback with Burruss and Burruss' husband, Todd Tucker, that hasn't been the case.
Shortly after the controversy became a hot topic in 2017, an individual named Michael Lissack filed a complaint with the Georgia Bar Association over the incident, claiming it was grounds to revoke Parks' license, BET reported. Lo and behold, she's still taking cases and running her firm.
Mortuary business
Remember when Parks went to school to become mortician and held pet funerals? She doesn't have her own funeral home, so it's unclear whether she still attends to the needs of the grieving as a mortician. The last update she gave to Bravo was in 2016, and she stated she mostly only performs services for people she loves or already knows.
Venture into feminine hygiene
Sometime in 2018, Parks entered the world of feminine products as part of a partnership. She launched a line of hygiene products called My Healthy Peach, which included natural towelettes for women. Vibe reported that the items were sold out, and it appears that the website is still active but the products are no longer available.
New love and new show
Although Parks has been dating for most of this year, she recently shared a picture of her new man on Instagram, an actor/businessman named Medina Islam. The two met through a dating app and Parks has had nothing but glowing things to say about her new relationship. She shared that he's a great father, and he's also become a good role model for her sons.
On top of that, she's happy and says even her mom thinks he's adorable. Islam is 10 years her junior and the two currently live on two different coasts. The distance is part of the reason they'll be heading to another reality show: Marriage Boot Camp. The couple is due to appear on the series in 2020.
While in recent weeks fans have taken to social media to rally for Parks' return to RHOA, it doesn't seem like Andy Cohen is budging, but they are on good terms as she attended his baby shower earlier this year.
Currently, it looks like her plate is full with raising her boys, running a business or two, charity work, and of course, her new boo.