'RHOA': What Kenya Moore Regrets About Being on the Show
The Real Housewives of Atlanta was forever changed when Kenya Moore entered the scene. Since twirling onto the cast, Moore has been a trending topic. She's infamous for her epic feuds with co-stars like Nene Leakes. But Moore says she did not go into the show with the intention of being the villain.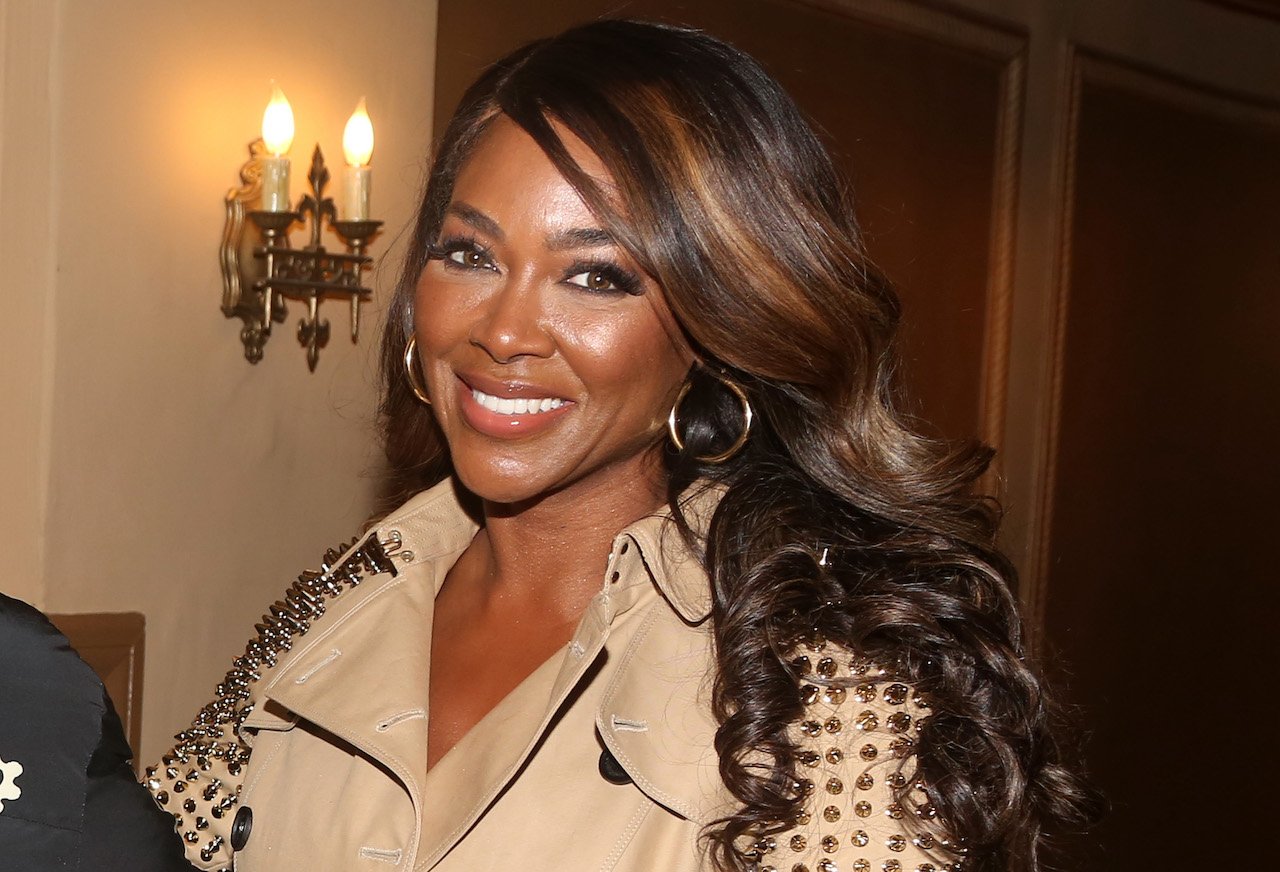 She hates that she became the villain
Moore joined the show in Season 5 alongside another newcomer, Porsha Williams. Almost immediately, she clashed with Williams and continued their feud on and off from there on, as well as intense feuds with Drew Sidora and Phaedra Parks. But Moore says despite her not getting along with some of her co-stars, she feels as if she was unfairly pigeonholed into the role of a villain.
"I think that I was just pegged into that villain role really early, and I just was never able to get out of that," she told Entertainment Tonight in a recent interview ahead of the Season 14 premiere. After a while, Moore admits that she played into being the villain character. "I sort of, in my own way, leaned into it and then it was just like, 'OK, this is old, because now this really isn't who I am and I hate that I'm even perceived that way.'"
In the forthcoming season, Moore says viewers will see a different side to her. She credits certain co-stars, i.e. Williams, no longer being part of the cast, which she says allows her to be more relaxed and less defensive. "It's a great season," she adds. "It's well-produced, and it definitely got us to be back honest and not– a lot of girls started self-producing and we've gotten away from that."
What Kenya Moore is excited to show this season
With not many distractions or frenemies returning this season, Moore is ready to show herself in her truest element. She believes viewers will be surprised by what they see from her.
"I'm the Kenya that I was always meant to be this season," the Kenya Moore Hair Care owner warned. "It's so funny because I think that I got pegged into this villain role and now it's like, girl, just let someone else have that baton. Here, pass the scepter on. Honey, it's over for you! I just think I'm back to reclaiming who I was always meant to be on this show. Lighthearted, fun, sassy — I will still tell a b—h off, but I do it with such dignity and grace."
Now that things have settled from a toxic relationship with her ex-husband Marc Daly, Moore says she's standing in her power this time around. "The season was about me just coming into my own, reclaiming who I was before the divorce, all that. I'm just in a different place," she explained. "I think what I explore in my own life this season is just back to being who I always was. It's just fun, lighthearted, reclaiming my power. 
Former 'RHOA' producer says Kenya Moore is the nicest cast member he's worked with
Despite being the villain in many's eyes, Carlos King, who produced 9 seasons of RHOA, says viewers haven't seen the genuine side of Moore that he knows. King says Moore has been treated unfairly by her co-stars in situations where she's been right. According to King, it's easier for the cast to go against Moore to avoid the backlash of social media. 
In fact, he says she's the best and nicest cast member he's worked with. "She's a great human being. The one thing I wish people knew about Kenya was in real life, she is a sweetheart. She is the only Housewife that has never yelled at me," King said in an episode of his Reality With the King podcast.