'RHOA': What Porsha Williams' Storyline Will Be in Season 13
With all of the cast changes going on with RHOA, fans are eager to see how the remaining cast members will be affected. More so, with a global pandemic and racial tensions running high throughout the country, many are hoping that the Atlanta franchise incorporates what's taking place socially and politically – being as though it's the only all-Black cast. One cast member's storyline that will feature her civil rights activism is Porsha Williams'.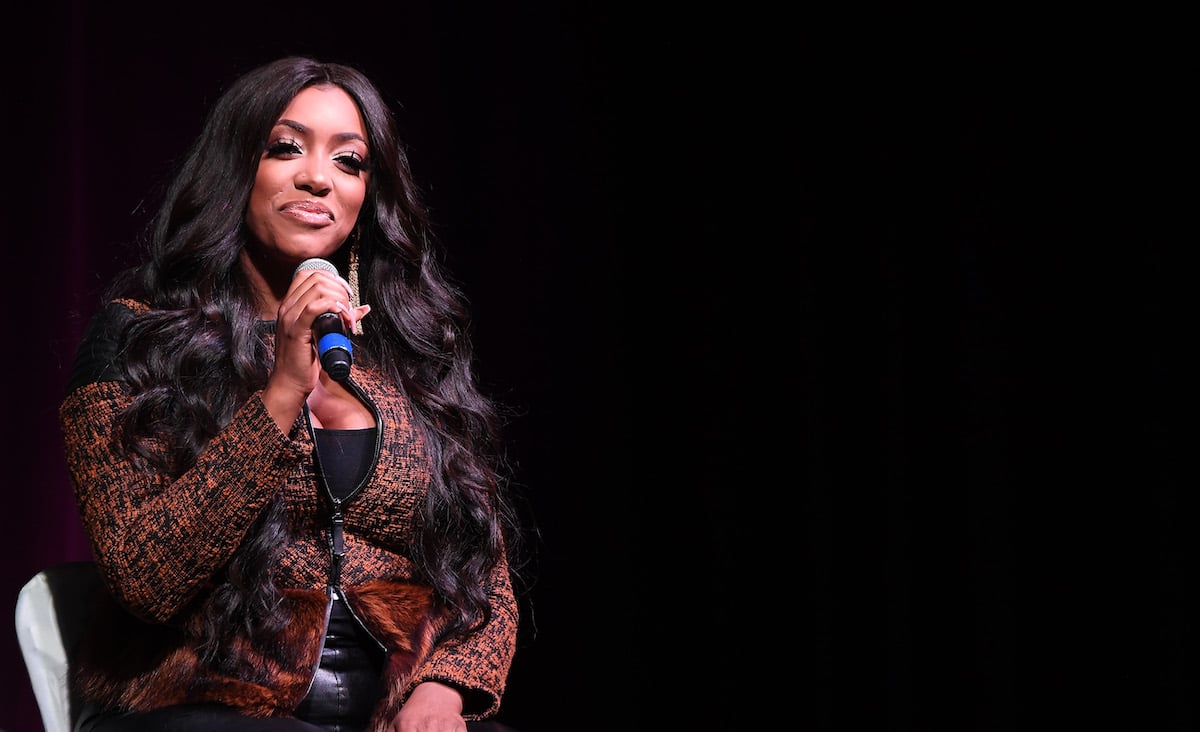 Porsha Williams' storyline to center around her involvement in the Black Lives Matter Movement
Out of all peach holders, Williams is the most visible in her involvement with social justice. The 39-year-old is trading in throwing shade for protesting alongside thousands against police brutality and racial inequality.
TMZ reports that Williams' storyline will center around her activism. The outlet reveals that a course close to production says Bravo will highlight Williams' commitment to justice as much as possible throughout the new season. Producers believe viewers are intrigued by Williams' evolution and that it's important to incorporate such to coincide with what's happening in the world. 
Williams has been arrested twice for protesting. She's also been teargassed by police during a protest. Due to the pandemic, a camera crew has been unable to follow her at every protest; however, they'll rely on Williams' cell phone footage to incorporate clips into the season.
In a recent interview with The New York Times, Williams says it's important for her to utilize the platform of RHOA to spark change, even if that means sacrificing some of her livelihood and losing fans.
'RHOA' co-stars praise Porsha Williams for her activism 
Williams' co-stars are taking note and praising Williams for her involvement in the movement. Longtime co-star Kandi Burruss gave Williams kudos in an interview with Entertainment Tonight.
"I love what Porsha is doing right now, I love the fact that she's stepping up, especially in her grandfather's footsteps," Burruss says. "It's a wonderful thing to see her step up in the way that she's been stepping up in, putting her own freedom on the line for what she believes in."
Viewers of the show remember Williams' misunderstanding of the Underground Railroad. The granddaughter of famed Civil Rights activist Hosea Williams did not understand that the trail was not an actual train, but a metaphor for the journey of freeing slaves.
At the time, she received much backlash from viewers and her castmates, but Burruss says her current activism speaks to Williams' growth.
"Clearly in the past, yes, she was not necessarily the person that knew all the things about the history situation, but I mean … that leaves room for growth, and clearly, she has grown a lot over the last few years," Burruss says.
Even Williams' friend turned enemy, Eva Marcille, is giving her props. In an interview with Burruss' popular YouTube series Speak On It, Marcille sang Williams' praises despite their beef.
Bravo honcho Andy Cohen is also happy with Williams' new focus. "Making Hosea proud," Mr. he wrote in the caption of his post of Williams protesting.
RHOA is currently filming season 13. It's unclear when the upcoming season will begin airing.