'RHOA': What Shereé Whitfield's Boyfriend Tyrone Gilliams Went to Prison For
Shereé Whitfield has been on 'RHOA' since its inception and has been unlucky in love. In recent years, she's opened up about her relationship with Tyrone Gilliams. Gilliams served time in prison.
Fans of The Real Housewives of Atlanta have watched Shereé Whitfield go from a divorcee fighting for a seven-figure salary, to gaining her independence, to falling in love again. Though she never imagined dating a man in prison, Whitfield couldn't help but fall for Tyrone Gilliams. Upon his release, they continued seeing one another. But as Season 14 unfolds, fans are wondering if Whitfield is wasting her time. More than anything, they want to know more about Gilliams' criminal past.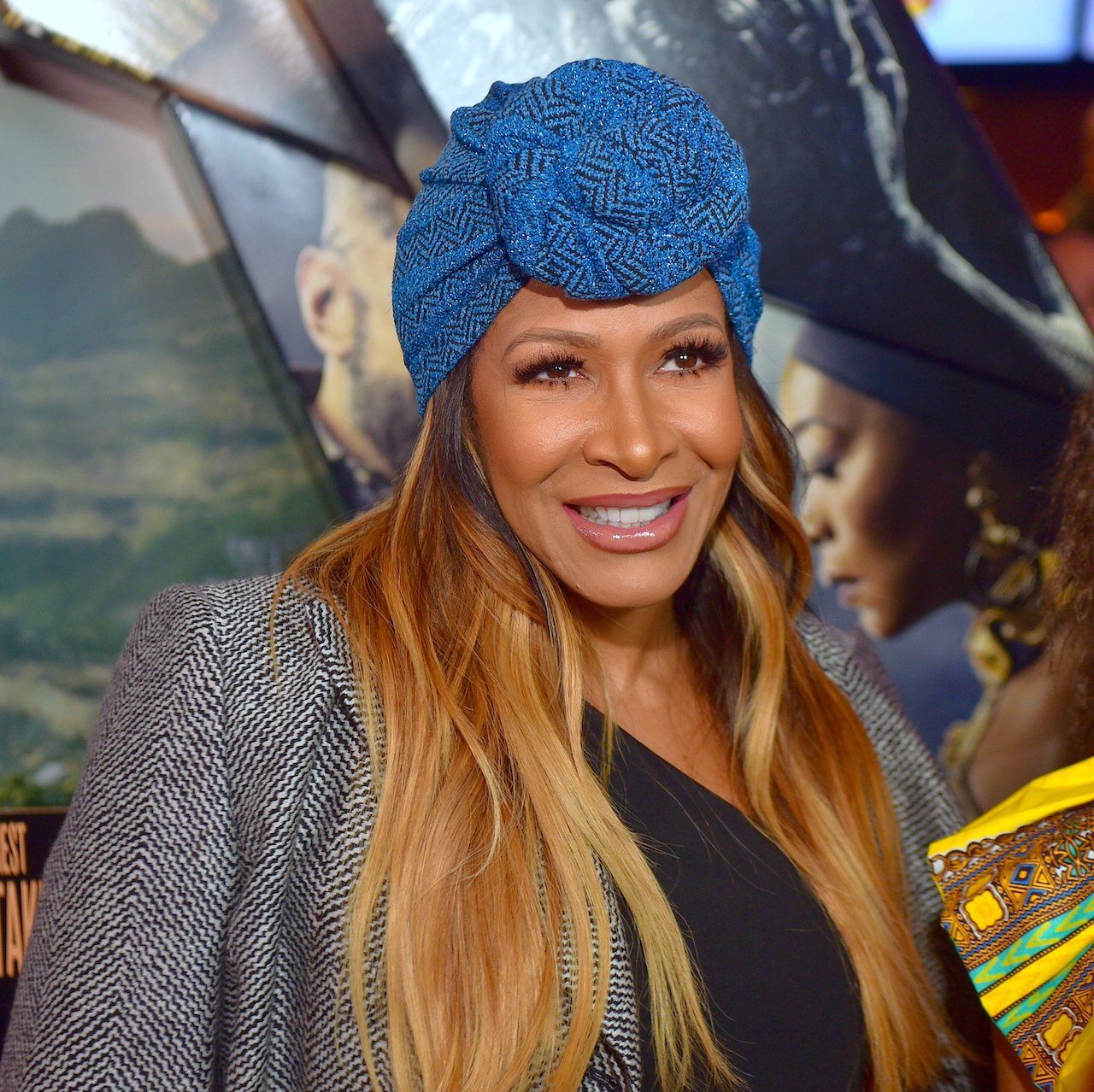 Shereé Whitfield has called Tyrone Gilliams her soulmate
Whitfield and Gilliams' relationship dates back to at least 2010. Fans remember they met through the party scene as Gilliam marketed himself as a party promoter and hired Whitfield for club appearances. In fact, Whitfield had a falling out with Nene Leakes as a result of an issue with Gilliams.
It's unclear when they began dating but upon him being convicted, she admits that he stopped contacting her due to not wanting her tied up in his case. Eventually, they reconnected and maintained a relationship while he was in prison.
In an episode of RHOA in 2017, Whitfield spoke of how she was able to maintain her connection with Gilliams. She said at the time while noting he was her "soul mate":
My bond and connection with Tyrone is incredible and runs very deep. We have had nothing but time to reacquaint ourselves on a much deeper level that has allowed us to really get to know one another on not just a physical level. He is my best friend. He pushes me, he inspires me to do and be better, he knows me inside and out, we can talk openly about anything, we connect on every level and I have a sense of trust, love, and comfort with him. I could go on and on but you get the point!
Tyrone Gilliams served an eight-year sentence for securities and wire fraud schemes
Long before RHOA, Gilliams was well-known in Philadelphia's social circles. He played basketball at the University of Pennsylvania during his collegiate years and eventually became one of the biggest things on the high-end party scene in the city and tri-state area. But things took a wrong turn.
Per The Daily Pennsylvanian, Gilliams was sentenced to federal prison federal for wire fraud schemes where he allegedly stole $5 million. In addition to the sentence, he was also ordered to pay $5 million back to his accusers. 
Prosecutors allege that he and a business associate solicited about $5 million from businessmen that they promised high returns on. Instead, they say Gilliams put the money into a gold venture, purchased a warehouse in Denver, and used the funds for renovating his home and promoting a Bahamas comedy show. 
The biggest deal of it all was a charity fundraiser in Philadelphia – the "Joy to the World Fest" which was a compilation of events including a food giveaway for 5,000, a gospel concert, a bowling party, a children's event at the Convention Center and an album release party with Jamie Foxx. They say $1.5 million of the investment was used toward the events.
The couple have issues this season on the show
Whitfield has been open about putting her romantic life on hold for Gilliams, which she may regret after the most recent episode of the show. While on a cast trip in New York, Whitfield promised her co-stars that they would meet her beau. Unfortunately, it didn't happen, with Whitfield claiming Gilliams didn't want to risk getting in trouble with his parole officer as he was on house arrest at the time.
Later, Whitfield travels to Philadelphia by car to meet with Gilliams. But, he didn't show. Not only that, he ignored Whitfield's calls and texts. Production informed Whitfield that Gilliams wouldn't be coming because of a potential parole violation.
An emotional Whitfield cried, feeling stupid and embarrassed. According to Gilliams' recent interview with Tasha K, Gilliams is no longer dating Whitfield.