'RHOA': Where Does Porsha Williams Stand With Tanya Sam Now?
Porsha Williams has the world talking with her engagement revelation. Coals are still cooling off from The Real Housewives of Atlanta Season 13 reunion, but the embers lit a new spark on rumors about her love life.
Now, everyone knows that Williams is engaged to Falynn Guobadia's ex-husband and fans wonder if she violated their friendship and girl code. However, throughout this past season of RHOA, many also pondered the status of her relationship with bestie Tanya Sam. What's going on with the bubbly businesswoman whom everyone seemed to like?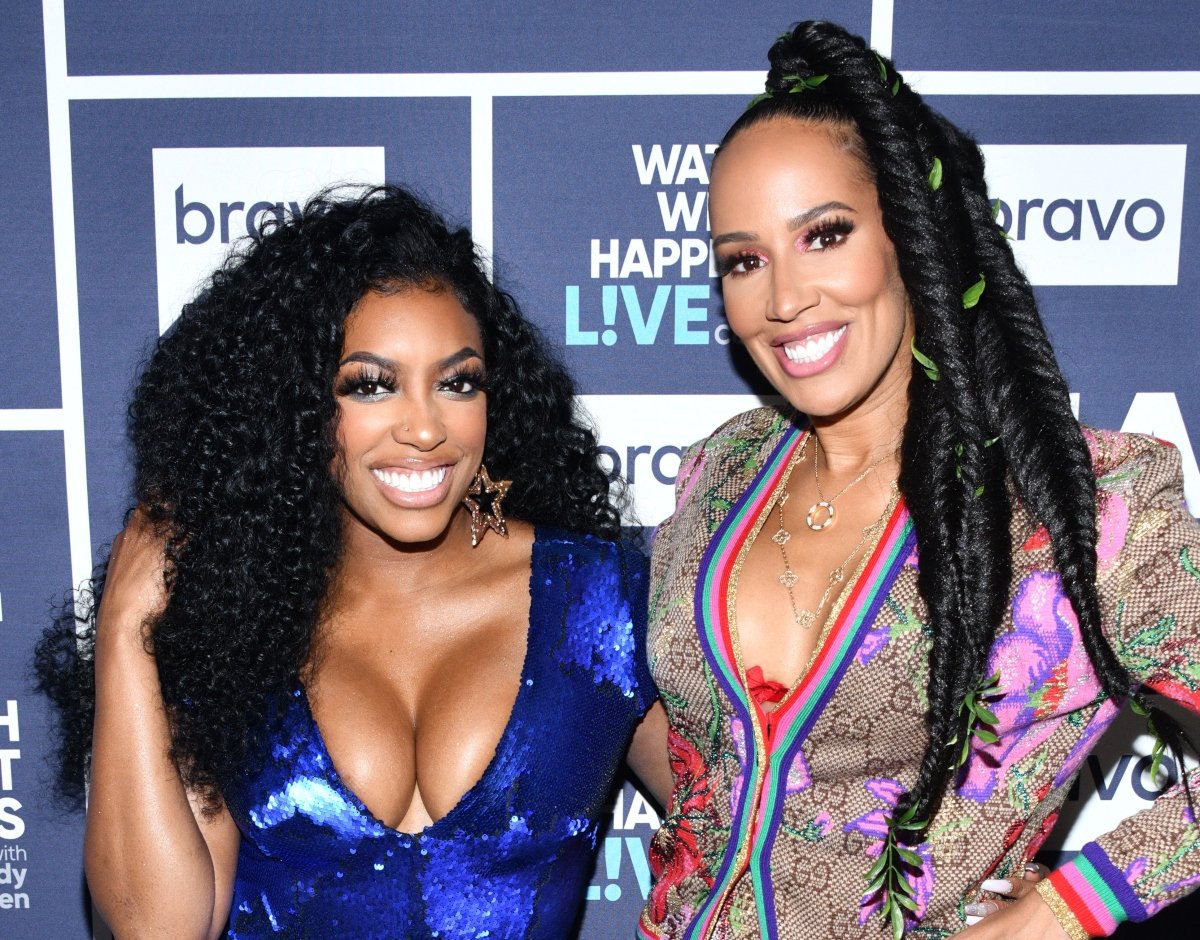 Tanya Sam stepped back from 'RHOA'
After the "Strippergate" debacle with Bolo took over the friend circle and lingered for the majority of season 13, Tanya Sam was noticeably absent from the show. She appeared in a few early episodes and was on deck for Cynthia Bailey's bachelorette party.
Once Kenya Moore made a fuss about Bolo and launched an "investigation," viewers learned Sam went to Porsha Williams' room on the night/morning in question. That led to speculation in the group that something frisky happened between the two women and Bolo.
After the ladies returned from the South Carolina trip, Sam left for Canada and refuted rumors about Strippergate on social media. Moore insinuated she cheated on her fiancé, but Williams stood up for her friend.
RELATED: 'RHOA': Why Andy Cohen Enjoyed Strippergate
Porsha Williams gives an update on Tanya Sam friendship
During a new episode of The Real Housewives of Atlanta After Show, Williams, Drew Sidora, and Shamea Morton spoke on Sam's exit. Sidora said she loved getting to know Sam and thought she'd return, but that didn't happen.
Morton shared that she texts Sam from time to time but feels she abandoned Williams during the drama over Bolo. "As Porsha's best friend, I did feel like she kind of left her high and dry and left her to pick up the pieces," she said.
From her perspective, Williams went to bat for Sam to protect her reputation and relationship with fiancé Paul Judge. But Morton acknowledged that she has nothing but love for her.
And Williams chimed in to say Sam "dipped out on the group" but not her. She said they still talk and when Sam left for Canada, she went to visit her father. They are still friends and on good terms, but she understands that Sam wanted no parts of the group.
Meanwhile, Tanya is living her best life
Sam moved on from the rumors about her, Williams, and Bolo, and those who follow her on Instagram and Twitter can see that she is doing fine.
She's busy traveling, promoting business ventures, and celebrating her fiancé taking the stage as a commencement speaker for Georgia Tech's undergraduates.
And Sam isn't finished with reality TV. Toward the end of March, she tweeted news that she'll be hosting a show about entrepreneurship called Making a Mogul.
The docuseries will highlight black businesses and other minority-run ventures and the people who lead them. Viewers will get a peek inside the inspirational backstories of multi-million dollar companies led by women, people of color, and members of the LBGTQ community.