RHOA: Who Is Friend To The Show, Yovanna Momplaisir?
Real Housewives of Atlanta has become famous for mixing things up by bringing in new cast members into the fold. Last season, two new women were introduced, friends to the show Tanya Sam and Yovanna Momplaisir. Both were friends of Nene Leakes, who then brought the ladies around her co-stars. Momplaisir's role has become more prevalent this season due to her being more involved in drama between the cast.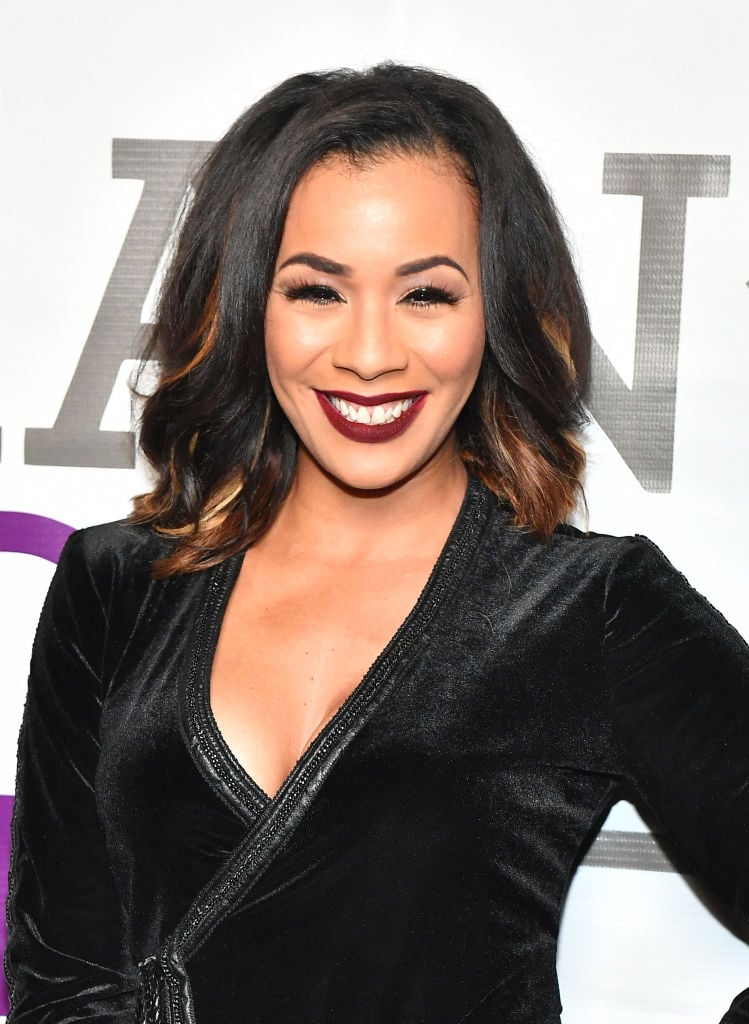 Who is Yovanna Momplaisir?
Born Gail "Yovanna" Momplaisir, she was raised by Costa Rican parents in Atlanta. While attending college at the historically black Clark Atlanta University, she became immersed in the southern hip hop scene as a video model. She began appearing in music videos, including Crime Mob's "Some Cut" in 2002 and "Let Me Hold You" alongside Bow Wow and Omarion in 2005. After her stint as a video model, she began taking acting classes and explored film as television. 
RHOA isn't Momplaisir's first reality television gig. According to her online bio, she made her television debut on TLC's Say Yes to the Dress when she searched for a gown for her wedding. She then appeared on the We TV craze BrideZillas, which documented her road to the altar. She married Rick Momplaisir on April 21, 2013. She began appearing on RHOA in season 11.
Using her new reality television platform, Momplaisir branched into the fashion world. In August of 2019, she opened her online boutique, Momplaisir by Yovanna, which houses t-shirts with catchy phrases she's known for saying on the show – as well as jewelry, other accessories, and clothing. 
With human trafficking on the rise in the Atlanta area, she launched the Stop The Traffik Foundation, which helps previous and current victims of human trafficking with resources to rebuild their lives and bring attention to the epidemic.
Yovanna Momplaisir on 'Real Housewives of Atlanta'
Momplaisir was introduced to the group as a friend to Nene Leakes. According to Leakes, Momplaisir was a loyal customer of her Atlanta boutique, Swagg. The two began hanging out and developed a bond.
She made an impression on viewers for her knack of getting into random verbal debates with the cast. Her first scene included an argument with Eva Marcille when she called Marcille out for acting as if she didn't know her. Momplaisir claimed that she and Marcille both attended Clark Atlanta University together and shared a best friend – but Marcille insisted she didn't remember her.
Momplaisir is now embattled in the infamous feud between the cast known as "snake gate." She revealed to Leakes that Cynthia Bailey spent time trash-talking her and claims she had the recording to prove so. The cast is now committed to getting Momplaisir to implicate herself as the "snake."
While she's still just a friend to the show, her chances of becoming a full-time housewife look promising. With a husband and her own business, she's housewife material. It's also clear from "snak-gate" that she brings the drama. Momplaisir told TV One's Sister Circle in a recent interview that she's not opposed to officially joining the RHOA cast.