'RHOA': Why Andy Cohen Enjoyed Strippergate
The strippergate scandal on The Real Housewives of Atlanta leaves so many unanswered questions. But for Andy Cohen, he's not passing any judgement. Cohen says he loves the fact that the ladies of Atlanta are sex-positve people.  A recap of strippergate Much of Bailey's dungeon-themed bachelorette party was captured on-camera. But, the women wanted to …
The strippergate scandal on The Real Housewives of Atlanta leaves so many unanswered questions. But for Andy Cohen, he's not passing any judgement. Cohen says he loves the fact that the ladies of Atlanta are sex-positve people.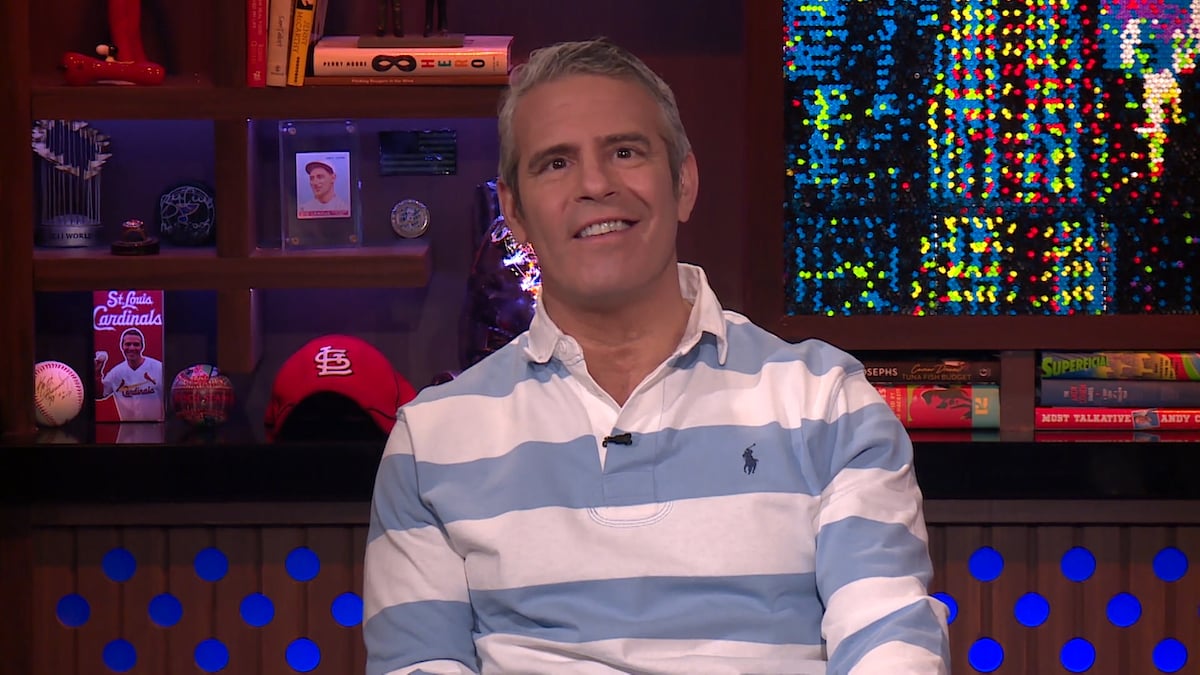 A recap of strippergate
Much of Bailey's dungeon-themed bachelorette party was captured on-camera. But, the women wanted to have some fun without production around. At some point during the evening, the cast asked that the camera crew leave so that they could enjoy themselves freely.
Still, there were several home video cameras throughout the rental home. Some kissing action between the ladies was captured, as well as audio with them fawning over the stripper B.O.L.O.
Related: 'The Real Housewives of Atlanta'': What Is Bolo the Entertainer's Net Worth?
The morning after, Moore began revealing tidbits about what she said took place when production left. She claims she heard various "sex noises" and "moans" between the stripper, B.O.L.O., and other women. 
Per Moore, the noises she heard were allegedly from Williams. Tanya Sam implicated herself in a potential threesome by revealing to the group that she was also in the room with Williams. But Sam insists nothing inappropriate happened.
Williams refuses to confirm or deny the allegations, insisting she's a single woman and can frolic with whomever. Kandi Burruss and Marlo Hampton hint to believing Moore's account.
Andy Cohen says he enjoys when people are sex-positive 
Cohen recently appeared on The Wendy Williams Show and talked all things Housewives. When the topic of strippergate came up, Cohen couldn't hold in his composure. 
"When those ladies started turning those cameras off and then there were like two cameras in the corner [of the rental home], I was like 'Yes, this is great!'" Cohen said, "But I loved it. I think that the Housewives – one of the things that I love about the Housewives – and this especially plays out in New York a lot, is how comfortable the women are with their sexuality and they are sex-positive people. And, I think that is really cool."
Related: 'RHOA': Why Porsha Williams Says She's 'Not as Close' To Tanya Sam Anymore
Cohen continued: "I loved it, that they went for it. In Atlanta, it was a real bachelorette party for Cynthia and they went for it and I have absolutely no judgement on that. I think it's really cool." Cohen also added that B.O.L.O. is great eye candy.
Williams joked that some of the cast, mainly Kandi Burruss, is too open about her sexuality for her liking. Per Williams, Burruss is "disgusting" and "filthy." 
Strippergate will be addressed at the 'RHOA' season 13 reunion 
Part 1 of the Season 13 reunion aired on Sunday April 25 and though strippergate wasn't addressed, Burruss promises that it's a major topic of discussion in the upcoming two episodes. 
"What other word to say other than drama," Burruss laughed when speaking of the reunion special with Entertainment Tonight. "That's the only word I can use to say – for this group of girls period."
Unfortunately Burruss hints that viewers may not get the answers they are searching for regarding what really went down with B.O.L.O. after dark.
"I don't know about a resolution," Burruss explains. "I would say you have to just watch."