RHOA: Why Cynthia Bailey Is Getting a Prenup With Mike Hill
Real Housewives of Atlanta star Cynthia Bailey is currently planning her upcoming wedding to sportscaster, Mike Hill. The two were recently spotted in New York City filming their wedding announcement and shooting their engagement photos.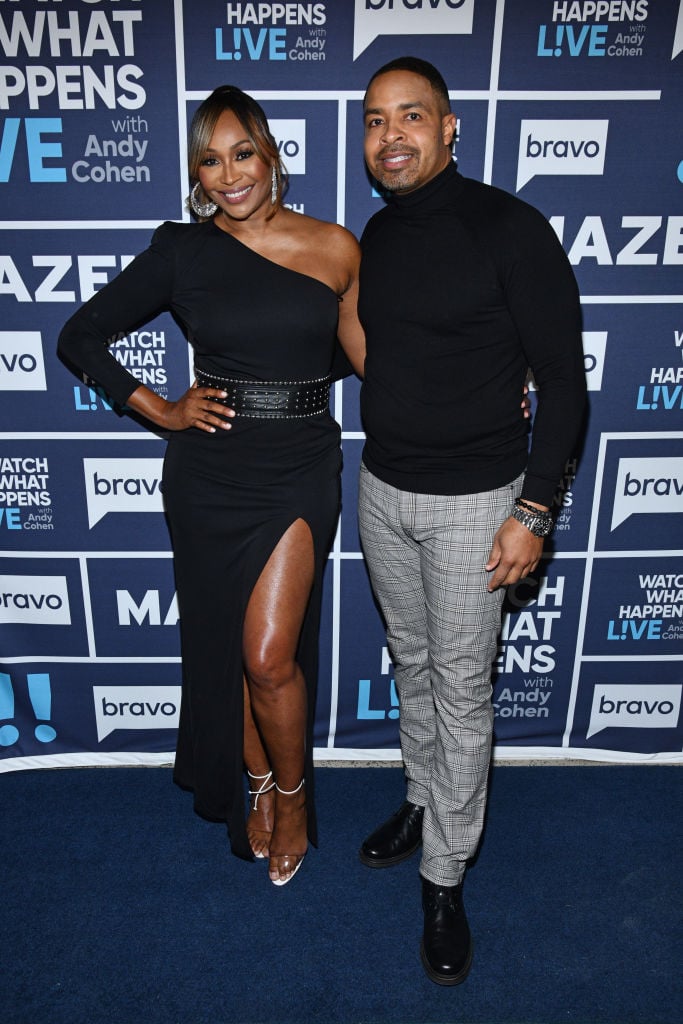 Not many details are known about their fall wedding but camera crews will be present. Bailey and Hill have coined the hashtag #CHill to represent their union and fans eagerly await their special day. They recently spoke openly about why they will sign a prenup before their big day.
Cynthia Bailey and Mike Hill get engaged 
Bailey and Hill were set up by Steve Harvey on his talk show. Though Bailey wasn't initially sold on Hill, she decided to take a chance. They hit it off and both fell head over heels in love.
Bailey's desire to marry Hill was documented on RHOA almost from the start. Though she vowed to never marry again after her divorce, she says Hill changed her mind. 
Hill proposed to Bailey at the grand opening of her Bailey Wine Cellar and event space in Atlanta. Bailey's family, friends, and the RHOA camera crew were there to witness the moment. Hill added a special touch when he enlisted the help of his two daughters, as well as Bailey's daughter, Noelle, to participate in the proposal. 
The engagement took place in July 2018 and Hill popped the question with a massive $85,000 engagement ring. Bailey told Page Six Style that her wedding dress "will not be traditional."

The wedding is set to be filmed for the show.
Why Cynthia Bailey and Mike Hill are signing a prenup before their wedding
While Bailey and Hill are excited for their wedding, they are ensuring they protect their individual assets by signing a prenup in case things end in divorce. Both revealed on the Jan. 6 episode of Watch What Happens Live an agreement will be signed ahead of their Oct. 10 wedding.
"I think it just is smart. It protects everyone and we're working on some really great things together," Bailey said in response to a fan question. "We actually had this conversation with Kandi [Burruss] and Todd [Tucker] and we got a chance to see how they kind of like, worked it out."
Hill, who was serving as a bartender on the show, agreed when asked by his soon to be bride. "I've had my money taken before, so," he laughed.
When the show's other guest, Bevy Smith, pointed out that Bailey makes her own money, Hill clarified his remark. 
"I'm not implying that she would take my money," he said. "I was saying like, you know, when you come into a relationship, what's yours is yours and what's mine is mine and what we make together we can split if it happens to end that way. Which it won't happen to then that way."
Bailey was previously married to entrepreneur Peter Thomas from 2010 to 2017 and had a prenuptial agreement for their marriage as well. 
This will be Hill's third marriage. Bailey and Hill currently split their time between Atlanta and Los Angeles. Bailey has said that she'd move full-time to Los Angeles once they are married.