RHOA: Why Fans Are Not Happy With Kenya Moore
Viewers of 'RHOA' are upset with Kenya Moore over comments she made alluding to infidelity in Tanya Sam's relationship.
Kenya Moore may have been crowned Miss USA but that doesn't mean she's Miss Congeniality. The RHOA star has been known to stir up drama but her most recent passive aggressive attack on friend to the show, Tanya Sam, has her in hot water with fans.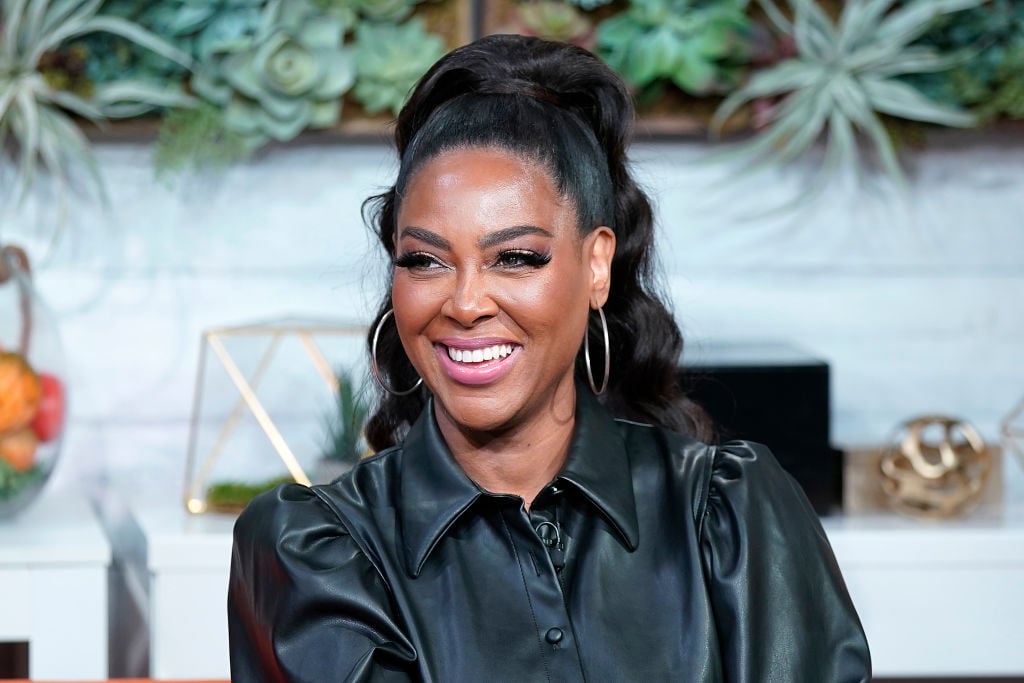 Moore asked a general question to the group regarding infidelity in their marriages – knowing specific information that could be hurtful to Sam. Though she refrained from revealing it, viewers believed Moore was being messy. With everything going on in Moore's own marriage, fans are calling her out for the potentially harmful information.
Kenya Moore alludes to infidelity in co-star Tanya Sam's relationship
While Moore and Sam appeared to be building a friendship, things began to shift after Moore initiated a conversation at a cast dinner in Toronto regarding cheating in relationships. She asked if her friends would want to know if their significant other was cheating (or even if they had exchanged numbers with another woman). All of the women agreed they'd like to be notified of the information. 
It was soon revealed by both Cynthia Bailey and Kandi Burruss that Moore was referencing Sam's long-time fiancé Paul Judge. Just weeks before the ladies trip to Toronto, a woman known as the "cookie lady," approached Moore and Bailey and alleged that Judge was flirty with her. Bailey later relayed the information to Buruss and the two sat awkwardly in hopes that Moore wouldn't spill specific details during the dinner.
Fans slam Kenya Moore for remarks made about Tanya Sam's relationship 
Sam was the most open about wanting a friend to tell her if it was her man that was being unfaithful. She also claimed that her and Judge's relationship was "close to perfect." Moore didn't reveal that it was Judge at the table and said in her confessional that the only relationship she was concerned with was her own. 
Fans were not happy with Moore and considered the question to be messy, specifically because she knew what happened with Judge.
"Whew this episode is messy & Kenya is truly miserable. #RHOA," wrote one viewer on Twitter.
"Kenya is the WORST #RHOA," wrote another.
"Kenya is so miserable, my word. Tanya's happiness is so upsetting for her. #RHOA," another declared. 
Kenya Moore responds to backlash over spilling tea about Tanya Sam's relationship 
Moore caught wind of fans being upset with her for the conversation. She took to Twitter to defend herself. 
"I actually liked Tanya at that point in the show. IF I was going to tell her I would have. As I said in my interview, if someone is going to find out anything about their man, it won't be from me. #RHOA," she wrote. 
Moore also responded directly to a fan's comment that she felt the housewife was "miserable" for starting the conversation in the first place. 
"I didn't tell her or anyone sis or anyone else I've heard things about. But we're you entertained sis? Good," she replied. 
Sam doesn't see it that way. The previews for upcoming episodes show that tensions will rise between Moore and Sam and things get ugly pretty quickly.