'RHOA': Why Kandi Burruss Is Considering Leaving the Show and It's Not Because of Phaedra Parks
If you ask Andy Cohen, the most successful Bravolebrity is arguably Kandi Burruss. Prior to joining The Real Housewives of Atlanta, Burruss was already music royalty. During her time on the show, her resume has continuously grown. Though Burruss says the platform of the show allows her brand to boom further, she says she's always …
If you ask Andy Cohen, the most successful Bravolebrity is arguably Kandi Burruss. Prior to joining The Real Housewives of Atlanta, Burruss was already music royalty. During her time on the show, her resume has continuously grown. Though Burruss says the platform of the show allows her brand to boom further, she says she's always contemplating giving up her peach.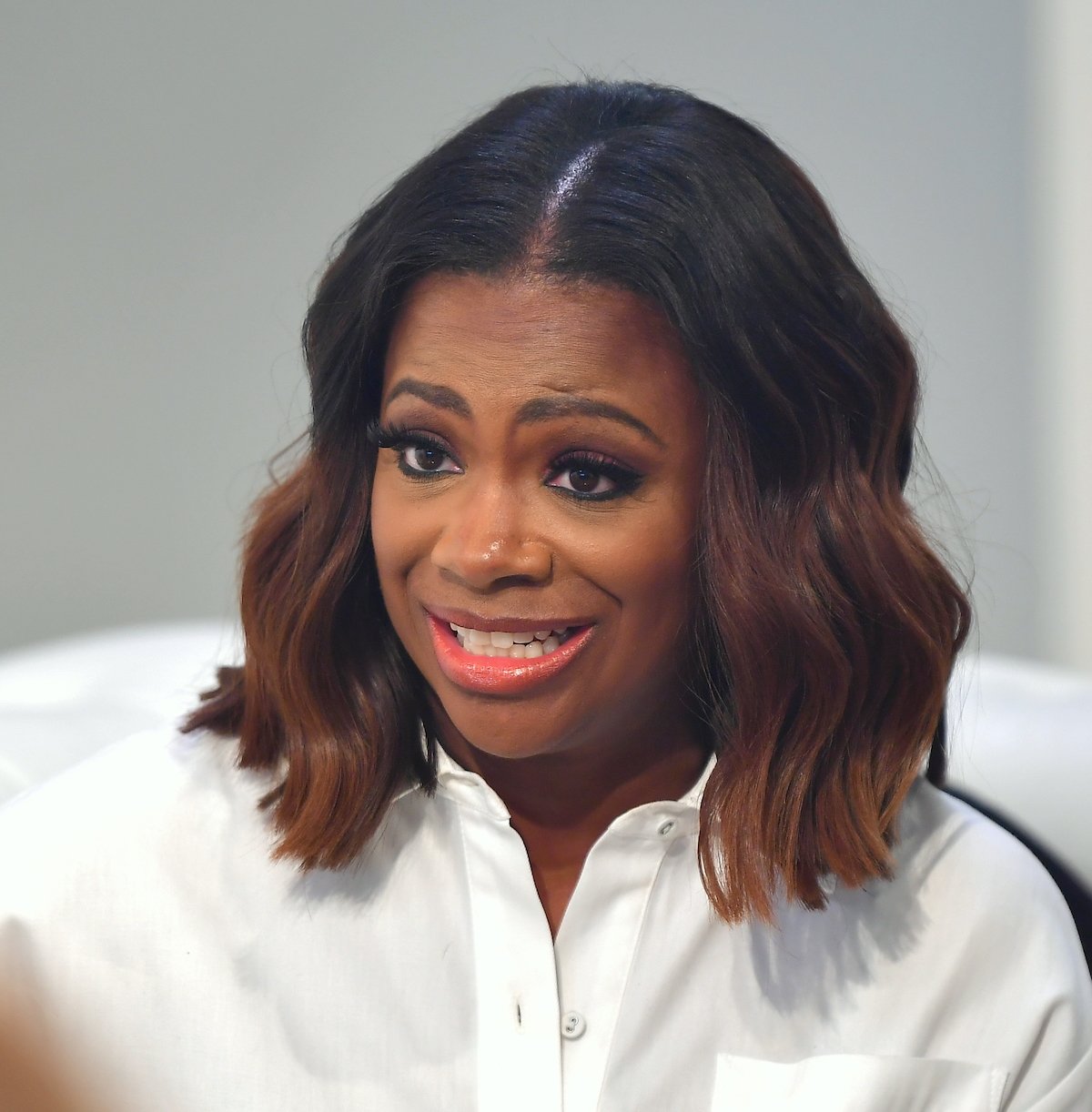 Kandi Burruss says she's constantly considering when her time on 'RHOA' may be up
Burruss has been a full-time cast member on the Bravo franchise since season 2, making her the longest running consecutive castmember. Throughout her time on the show, viewers watched her end an engagement, marry Todd Tucker, expand her family and continue growing her business empire.
Related: 'RHOA:' Kandi Burruss's Success Is Being Studied in Colleges
Despite the success, Burruss says she often questions when her time on the show will end.
"It's a constant change of cast," she tells Access Hollywood in a recent interview. "It's a constant change of where people are in their lives. I don't know is really my answer. I'm always contemplating when is my time to make a move. It's a mutual choice. It's the choice of the person if you want to stay but also it's the choice of the network if they want you to stay."
Burruss previously said she'd quit the show if Phaedra Parks returns
Parks and Burruss were once close friends but their friendship deteriorated amid Parks' divorce from Apollo Nida. She accused Burruss of not being emotionally available. But Burruss says Parks did not make her grievances known.
Their friendship never recovered. The final nail in the coffin came to fruition during the season 9 reunion. Porsha Williams revealed that Parks was the mastermind behind a rumor that Burruss planned to drug and sexually assault her. Parks was fired as a result.
Related: 'RHOA:' Phaedra Parks Reportedly In Talks To Return; Kandi Burruss Said To Be Furious
But Parks' fans miss her on the show and there are rumblings that she may return for season 14. Burruss has made it clear since the season 9 reunion that she's done with RHOA if Parks does make a comeback.
"Well, technically, yeah," Burruss told The Breakfast Club about her not returning if Parks does. "At the end of the day, they said I called Bravo and said that. No, I did not call Bravo and tell them that. Did I say that to anybody? Yes, I did."
If Kandi Burruss leaves 'RHOA,' she has another Bravo spinoff 
In case Burruss decides her time with RHOA is up, her fans have more to look forward to. Burruss always speaks highly of the relationship she's built with Bravo. She's already had four spinoffs and specials, making her the only Atlanta housewife to achieve such.
Related: 'RHOA:' Viewers Are Fed Up With Mama Joyce's Behavior Toward Todd Tucker and Calls For Kandi To Hold Her Accountable
Her next spinoff is focused on the daily operations of her popular Atlanta eatery Old Lady Gang. Burruss currently has two locations, as well as a steakhouse she recently opened.
Production for the show has already begun. The show will feature her, Tucker, her mother and aunts, as well as the restaurant staff. It's unclear when it will begin airing as filming began amid the COVID-19 pandemic.