'RHOA': Why Kandi Burruss' New Atlanta Steakhouse Was Temporarily Shutdown
There's a reason Andy Cohen calls The Real Housewives of Atlanta star Kandi Burruss the most business-savvy housewife of all of the show's franchises. In addition to being a Grammy-winning songwriter, Burruss' business profile extends to adult toys, cosmetics, fashion, and even food and beverage. She owns multiple Atlanta restaurants. Unfortunately, one temporarily shut down due to health code violations.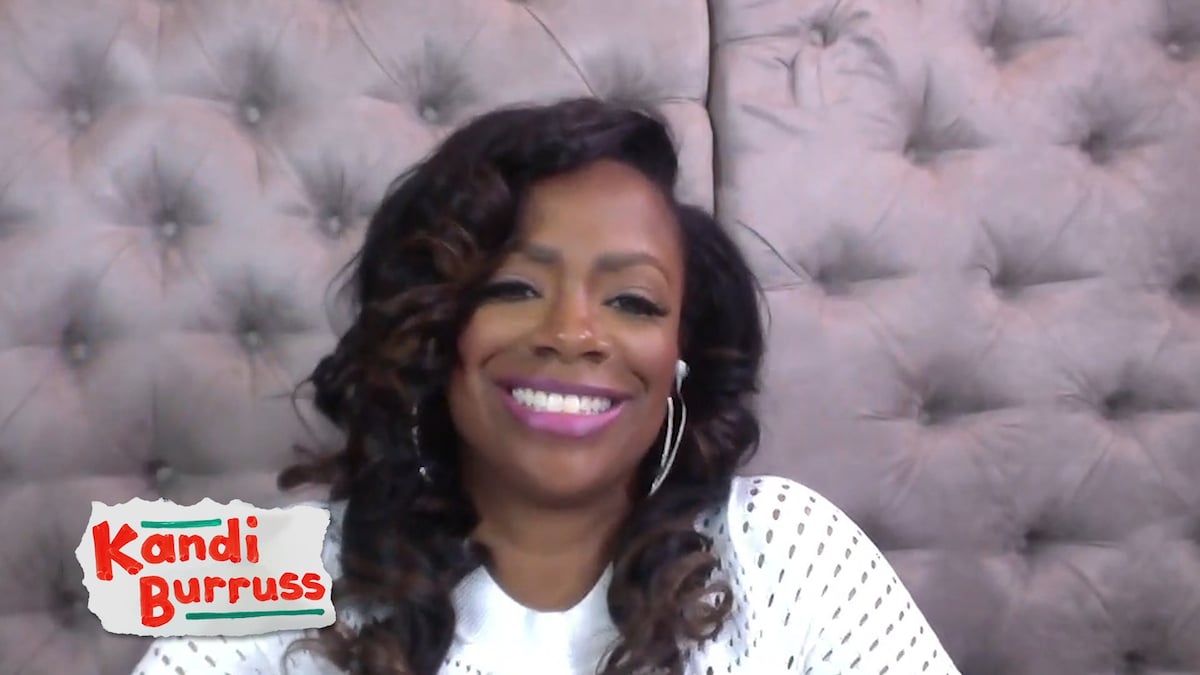 Kandi Burruss opened Blaze Steak & Seafood in 2020
Burruss and her husband Todd Tucker opened the new eatery in November 2020. Blaze, named after the couple's daughter, boasts a fine dining experience in South West Atlanta with an elevated steakhouse experience.
Related: 'RHOA:' Kandi Burruss's Success Is Being Studied in Colleges
According to the company website, guests can enjoy steak "accompanied with fresh seafood and refreshing cocktails." They also offer "classic southern sides like mac-n-cheese, green beans, brussels sprouts."
Aside from dinner and cocktails, there's also a brunch menu available on weekends. Guests can make reservations on Resy.com.
Blaze Steak & Seafood shut down due to health code violations
The restaurant has had success but despite such, the city of Atlanta doesn't find the establishment meets all code requirements. During a recent health inspection, the restaurant scored 55, which is considered a failing score.  Luckily, there were only minor issues and no bugs or rodents were seen on the premises.
Related: 'RHOA': Why Kandi Burruss Is Considering Leaving the Show and It's Not Because of Phaedra Parks
Per a report from The Atlanta Journal-Constitution, the inspector deducted points based on the following:
A food handler switching from raw seafood to ready-to-eat foods without washing their hands
Prep coolers were above standard of 41 degrees
Pink organic residue found in ice makers
No consumer advisory note on the menu to warn diners of raw or undercooked meat
Storage problems and staff wearing inappropriate jewelry with uniforms
As a result, Blaze closed its doors on May 20, 2021 to correct the errors noted.
This isn't the first issue with one of Kandi Burruss' restaurants
Unfortunately, Burruss has faced similar issues in the past. She owns another popular Atlanta soul food eatery, Old Lady Gang. Per All About the Tea, Old Lady Gang received multiple health code violations and earned a "C" rating in 2017. Upon the inspection, violations included:
No soap or paper towels were found at the hand washing sink
Wet wiping cloths not stored in sanitizing solution between uses
Dirty cutting board
There was also a shooting at OLG in February 2020. Three people were shot and wounded after a man walked in and opened fire, targeting another man.
Burruss and Tucker were able to sort things out and reopen. Blaze Steak & Seafood was to be featured on Burruss' upcoming Bravo spinoff show that is currently in production. The spinoff is set to premiere in late 2021 and will focus on the couple running their multiple restaurants. The spinoff will also include the restaurant's employees and potential business expansion.