'RHOA': Kenya Moore Questions Why She's Always the Villain
Kenya Moore is often seen as the villain of The Real Housewives of Atlanta. The Bravo star joined the show in 2012 for season 5 of the reality series. Since the beginning, she's always been a combative and an independent woman with clear goals in life. Her relationships with the rest of the cast have been rocky and it's with NeNe Leakes who she's had the most drama with.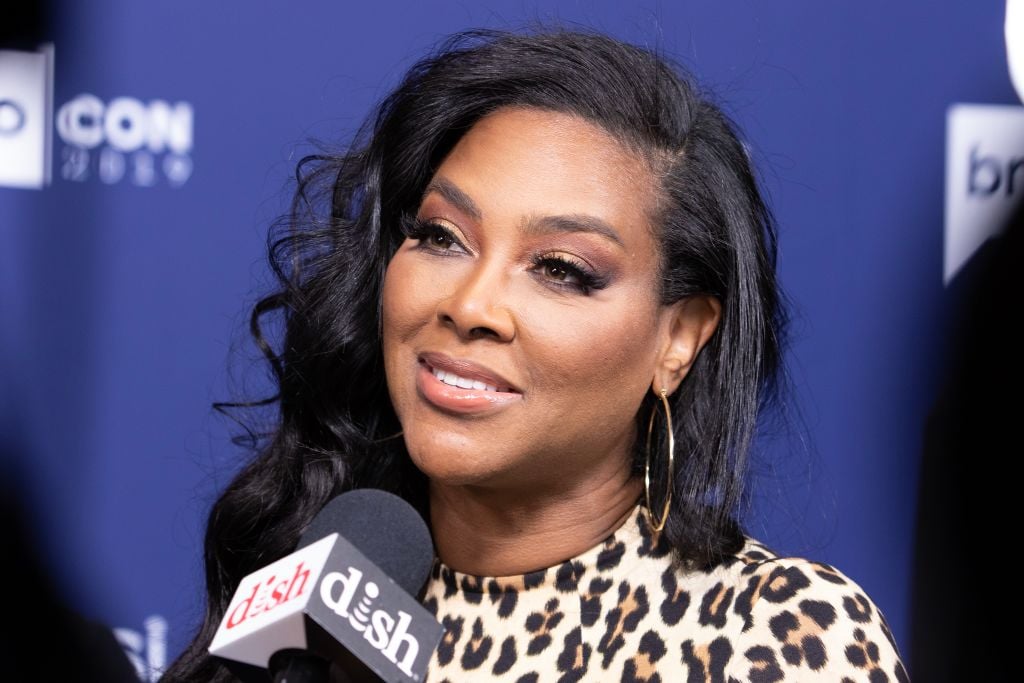 Why is Kenya Moore the villain of 'RHOA'?
In a recent interview, Moore questioned why she is always portrayed as the villain on RHOA.
"Why do they never give me a pass?" Moore told Entertainment Tonight. "They give it to everyone else, but they never give me a pass, and they always look to make me look bad, or make me look like a villain, and my heart is always in the right place."
The former beauty queen says that when she criticizes the other women, it always comes from a good place. Moore recalled when she was called out by Kandi Burruss for trying to spoil Cynthia Bailey's marriage proposal.
"It might be misguided sometimes, or might get caught up in a situation, like the proposal, but come on! That is my friend, you know? And even though I might be going through tough times in my own life, it has nothing to do with my friendships. So, yeah, I would want to know that," Moore explained.
Kenya Moore sends for Kim Fields
Although Moore says she is unaware of why she is perceived as a villain on RHOA, there are many examples of horrible actions. Back in season 8, she was feuding with Kim Fields. At the time Moore felt threatened by the Facts of Life alum when she beat her out to produce a commercial for Cynthia Bailey.
During the cast trip to Jamaica, Moore chatted with some of the girls and questioned Fields' husband sexuality. The new mother said she searched Google and found out Christopher Morgan was known as "Chrissy" in the entertainment world. Fields didn't flinch when confronted by Moore showing that she is secure in her man.
Moore's intentions were not good no matter how she tried to twist it. She only brought up the subject to get a rise out of Fields, which didn't work out.
Kenya Moore is shady again
Over the years, Moore didn't get better either. During the current season of RHOA, the seasoned reality star was back to her old tactics. After feeling she was wronged by Tanya Sam for hinting she uses wigs, Moore played her dirty.
There was a woman that was saying Sam's husband was flirty with her. To make Sam upset, Moore invited the "cookie lady" to a luncheon the women had. Sam was present and Moore's intentions were clear, she wanted to humiliate her. In the end, Moore's plan failed again because Sam never believed any of the allegations.
Both previous instances show that Moore had ill intentions with Fields and Sam. Neither occurrences showcase that the Miss USA titleholder was operating with good faith and in the best interest of the women. This is why it can be perceived as laughable how Moore doesn't know why she's perceived as a villain.
The Real Housewives of Atlanta airs Sunday nights at 8 p.m. ET on Bravo.