'RHOA': Why Mariah Huq Turned Down Chance to Appear on the Show
Mariah Huq is the creator, executive producer, and former star of 'Married to Medicine.' Before the show, she was vetted for 'RHOA.'
Aside from The Real Housewives of Atlanta, the biggest reality series to come out of that region is Married to Medicine. The series follows the lives of female doctors and wives of doctors. Mariah Huq created the show and turned down the chance to appear on RHOA in favor of owning her own series.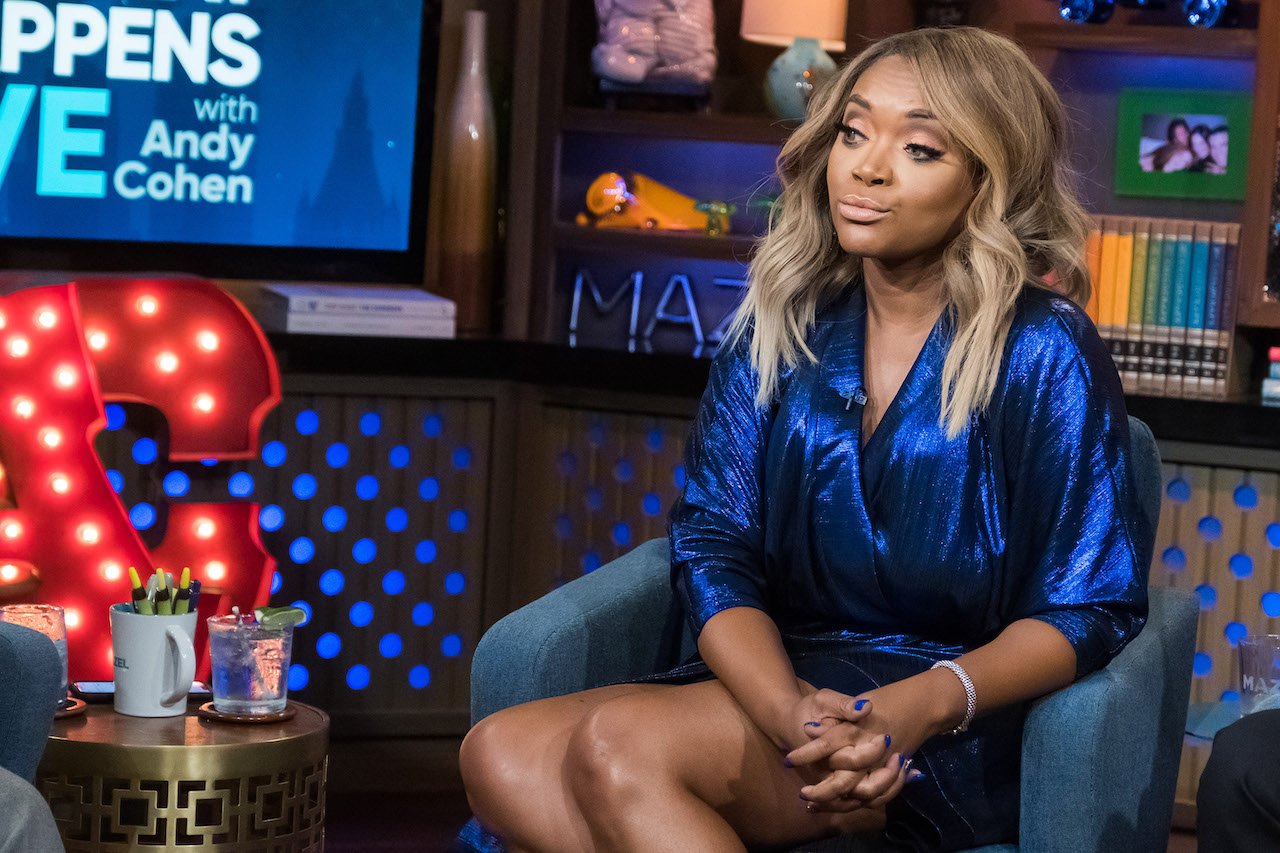 Mariah Huq was vetted for 'RHOA' but turned it down due to producing 'Married to Medicine'
Huq recently appeared on Carlos King's Reality With the King podcast where he spoke with Huq about how she created Married to Medicine. Huq created the show from start to finish, including casting, producing reels, and pitching – which eventually led to her selling the show to a production network. 
Interestingly, King first met Huq when he sought her out for RHOA. He even filmed several scenes with her and felt casting her was a no-brainer. She was vetted for Season 3. The scenes never made the cut because she opted not to join the cast.
"It's not that I didn't want you guys, it was that once I started, once I embarked on my journey to do my own, I felt like, "I'm already close, let me just see this through." Even though initially, it would have been more money, more notoriety, a better reach, and infiltration. But once I started on my journey and set my own goals, I felt like I needed to see it through," she explained.
She is no longer a cast member on 'Married to Medicine' due to favoring the EP and creator title 
Huq left the series after two seasons but remained on the show as an executive producer. She returned in season 4. In an interview with Bravo's Daily Dish, Huq explained why she opted to return to the show, saying:
It was time to start new and fresh. had been sick and suffered a miscarriage, I lost my father, I had been through so many things that are just so much heavier and have so much depth that I just felt like we're all friends and we're all grown women, so we should be able to, not necessarily forget about the past, but move on from it.
She left again, only to not return for the third time but revealed publicly that she wanted to be back on the show. In 2020, she took to Instagram to announce to fans that she had yet to receive her contract in a short video. "Morting-ting-ting Where is my contract?" Huq wrote in her caption. "Last time I checked I was #MarriedToMed Now I have to worry about Covid & Contracts."
She told King that after being and off of the show for several years and the constant bickering, she preferred to focus on the show from off-camera. As for whether or not she was fired, Huq said that she was not but her contract was up. 
The reality star sued Bravo over 'Married to Medicine' titles
After feeling cheated for being the creator of the show and eventual franchise with an LA spinoff, Huq filed a discrimination lawsuit against the network. She alleged that she was unfairly treated as a woman of color.
theGrio reported in 2021 that she sued for unpaid royalties. "This lawsuit was filed today as a result of the defendants stealing Mariah Huq's creation Married to Medicine and not paying her royalties, giving her proper credit for spinoffs, etc., and treating her with discriminatory practices," the report noted.
As of now, Huq told King that the lawsuit is no longer standing. She says she now has full EP credit and is listed as the creator of the franchise.