'RHOA': Why Marlo Hampton Believes Porsha Williams Slept With Stripper at Cynthia Bailey's Bachelorette Party
Porsha Williams says she has a lot to worry about now that Marlo Hampton is friends with her longtime nemesis, Kenya Moore. The RHOA star sees Hampton's alliance with Moore as betrayal, considering Williams says Moore is trying to slander her reputation with stripper-gate. Hampton hints to believing Williams did indeed have a rendezvous with the stripper in question.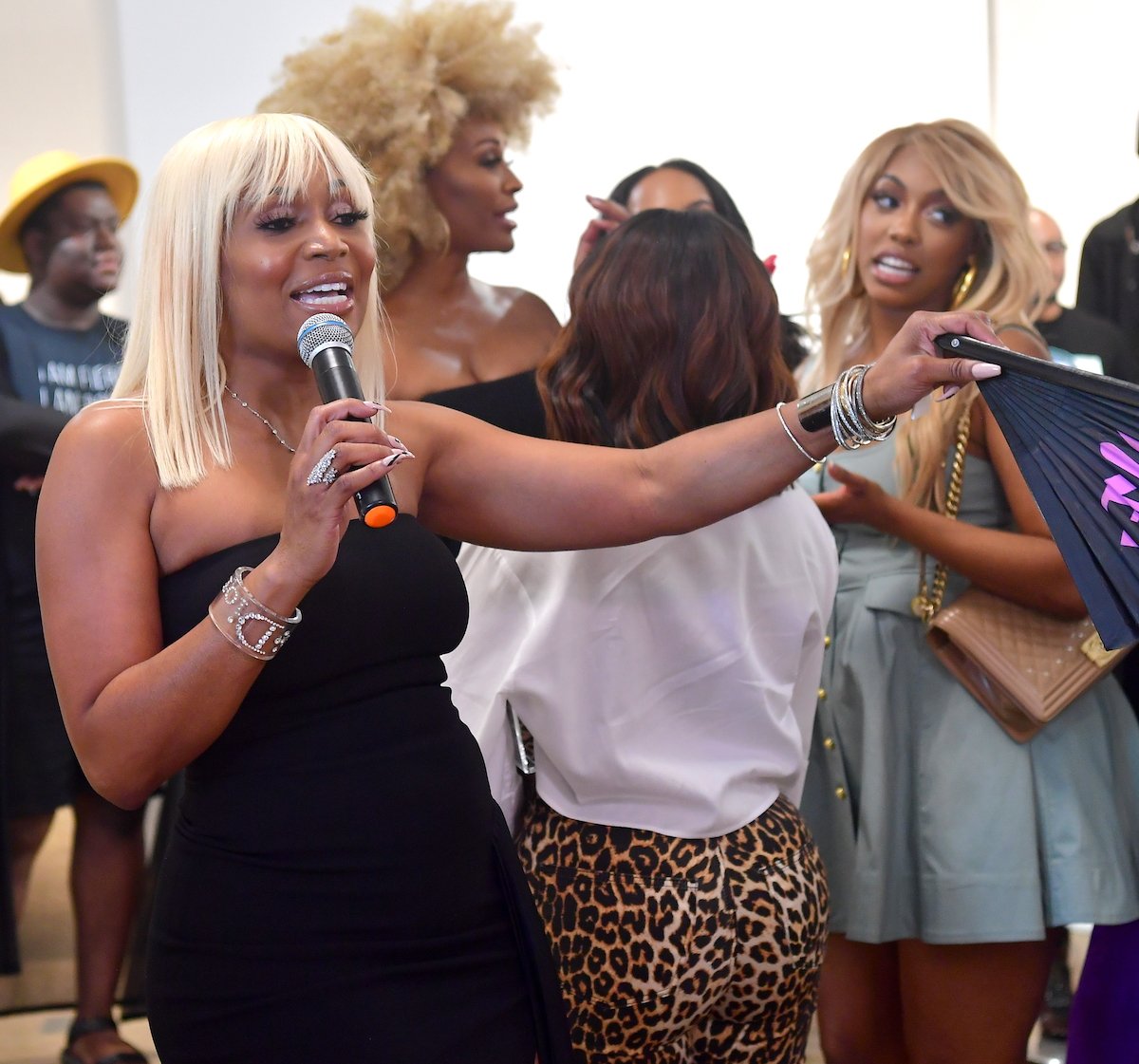 Kenya Moore and Marlo Hampton question Porsha Williams over stripper-gate
After years of feuding, Hampton and Moore finally made peace. The two hashed out their differences during the end of Cynthia Bailey's bachelorette weekend in South Carolina. Around the same time, Moore began investigating whether or not Williams and any other co-stars slept with the hired stripper at Bailey's party.
During a conversation between Moore and Hampton, Hampton confirmed she heard "sex noises" coming from Williams' room, hinting that Williams was guilty. She also prodded Williams during a final dinner scene. Though Hampton insists it's no big deal to her, Williams finds her line of questioning alongside Moore as a betrayal.
Related: 'RHOA': Tanya Sam Finally Breaks Silence on Rumors She Hooked up With Porsha Williams and a Stripper
Williams made it clear to Bailey that she had no interest in working through her friendship issues with Hampton. "Girl you're supposed to be my friend – so what done jumped in your damn spirit to make you behave like this," Williams said. "She ain't my type of b***h. What she did and how I had opened up to her, showed me who she is."
She reiterated such during the RHOA After Show, saying of Hampton:
"Some people are clout chasers like that," Williams said of making Hampton quickly becoming BFFs with Moore. "And if she thought that Kenya was gonna be able to ruin my name, ruin me and bring me down, then she was gonna go on the next most powerful thing. And that's who she thought Kenya was. The same way she rode NeNe's coattail for years, okay? — Years."
Marlo Hampton questions Porsha Williams' refusal to confirm or deny her interaction with stripper
Hampton says she is puzzled by Williams' frustration over her making up with Moore. She spoke of her confusion during a recent interview with The Jasmine Brand. Hampton believes Williams is afraid that she'll reveal anything Williams has ever told her in confidence to Moore.
"I haven't crossed you," Hampton says. "You're mad because Kenya's saying that you did something and because her and I made up. So you just don't know where to go now. You're scared like 'Ooo is Marlo gonna cross me?' What have I done? Because I asked you did you sleep with Bolo?"
Related: 'RHOA': Porsha Williams Seemingly Confirms Threesome With Co-Star and Stripper – 'It Was What It Was'
As for why she believes Williams is guilty of what Moore is accusing her of, she says Williams is too calm over such potentially damaging information.
"If Kenya was in there saying that I slept with a stripper, and I made out with girls, and I had girls e**ing me out and stuff, and she's lying I would have cursed Kenya a** out," Hampton says. "It was just that the Porsha that I know is not going to let you sit and lie on her blatantly."
RHOA airs every Sunday on Bravo at 8 pm EST.