RHOA: Why There's New Drama Between Kandi Burruss's Mom and Husband
When Real Housewives of Atlanta star Kandi Burruss married Todd Tucker, fans watched as the drama involving her mother grew increasingly worse. Burruss's mom, affectionately known as Mama Joyce, was no fan of Tucker. She fought hard to prevent the two from saying "I Do," but Burruss followed her heart and married the man she loved.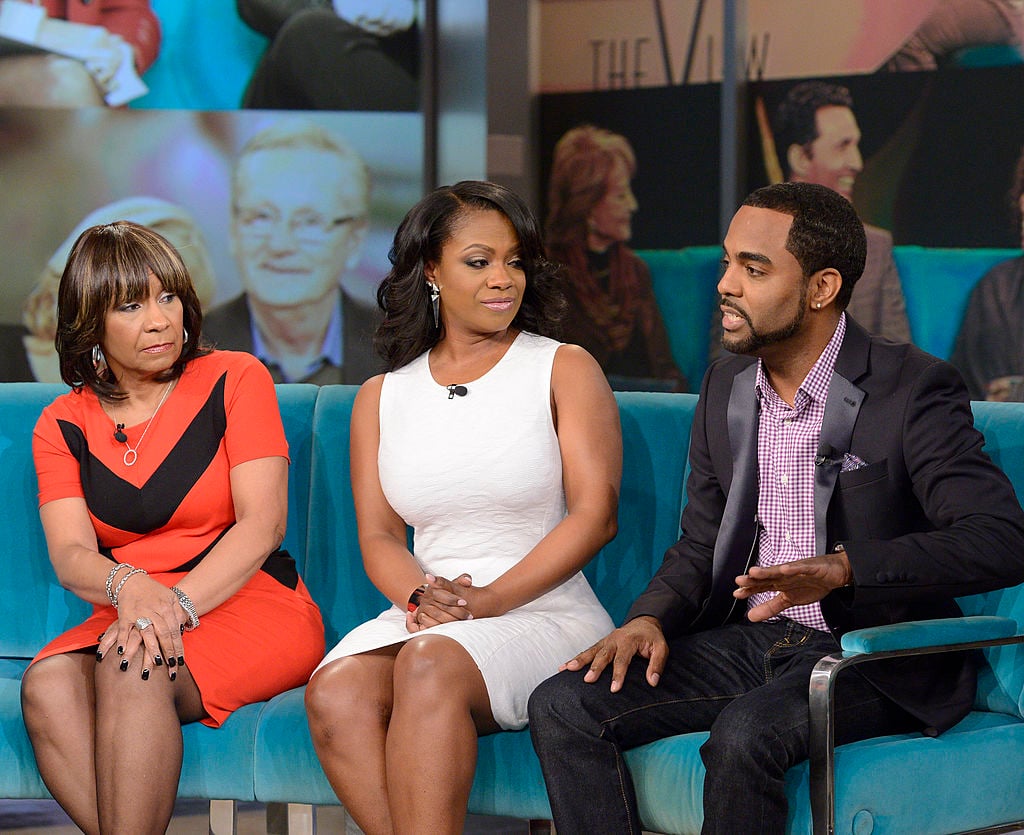 They've since expanded their family and businesses, but Mama Joyce is still not convinced. Though the relationship between Tucker and Mama Joyce was good at one point, things have taken a drastic turn.
Todd Tucker and Mama Joyce have a complicated history 
Viewers have watched Mama Joyce's overprotectiveness of Burruss go to extreme lengths. Burruss was engaged to be married to another man when she first joined the show but the relationship ended. Burruss claimed her ex became fed up with Mama Joyce's meddling.
Mama Joyce's attitude towards Tucker was no different. While Burruss said her mom initially was fond of Tucker, things took a turn when they became engaged.
Mama Joyce accused Tucker of living off of Burruss and using her for personal and professional gain. She also alleged that Tucker and Burruss's friend had an affair. Things became so intense that Burruss considered eloping out of fear that her mother would object at their wedding.
Despite her mother's opposition, Burruss and Tucker tied the knot, with Mama Joyce's reluctant participation in the wedding. They attempted to mend fences in the Bravo spin-off series, Kandi's Ski Trip. The relationship improved after the birth of Tucker and Burruss's son Ace.  
Todd Tucker still feels disrespected by Mama Joyce
Tucker and Mama Joyce got along nicely for several years before old habits started back up. During season 10, Mama Joyce was filmed telling RHOA star Porsha Williams Burruss "turned lemons into lemonade" in her marriage to Tucker.
Mama Joyce denied that she intended to take any digs at Tucker but the damage was done. From the Feb. 9 episode of RHOA, it appears things between them have not gotten any better. 
In one scene, Burruss tells Tucker of a conversation she and her mom had regarding a living will. Mama Joyce informed Burruss that she would make Burruss's eldest daughter, Riley, her beneficiary. Her reasoning was to ensure that her other grandchildren would be taken care of.
Tucker took Mama Joyce's decision as an attack on his parenting. "She don't think I would make sure Riley was okay," he asked Burruss. "Basically she didn't want to leave it up to you…," Burruss confirmed. She also revealed that Mama Joyce does not want Burruss's name on her property in case her daughter passes before her – that way, she won't have to deal directly with Tucker.
Burruss explained that her mom's decision was based upon witnessing Tucker and Burruss argue over a prenuptial agreement ahead of their wedding. Though Tucker signed the prenup, both Mama Joyce and Burruss felt he dragged his feet in doing so. Mama Joyce took Tucker's hesitation as a sign that he was after Burruss's money.
Burruss also opened up this season about Tucker's ever-expanding businesses. According to her, Tucker is eager to earn more money to prove Mama Joyce wrong about him being with Burruss for his money. 
"Todd has felt the pressure of him needing to make more money ever since we got together," she said in a previous episode. "People have always questioned him being with me and whether he was with me for money so he's always been in this position of him trying to prove to the world that he doesn't need my money."
Sadly, Burruss feels she is once again stuck in the middle of a battle between her mom and her husband.