'RHOBH' and 'RHOSLC' Swept Star-Studded Golden Crappies – 'RHOSLC Was Really the Underdog'
The 2022 Golden Crappies, held live on stage celebrated all things Bravo and fans awarded 'RHOBH' the most awards this year.
The 2022 Golden Crappies Awards blowout celebrated all things Bravo and the fans have spoken – The Real Housewives of Beverly Hills reigned supreme.
The annual awards show, hosted by the Watch What Crappens podcast team, Ben Mandelker and Ronnie Karam was held live in New York City and included loads of surprise Bravolebrities – and of course – awards. According to the Crappens team, 18,450 votes were cast over 14 categories.
And while RHOBH won in big categories like Bravolebrity of the Year (Sutton Stracke) and Best Villain (Erika Jayne), The Real Housewives of Salt Lake City was voted as Best Bravo Show of the Year.
'RHOBH' won big but 'RHOSLC' took the top award
RHOBH won in seven categories but RHOSLC was the favorite Bravo show of 2021. "RHOSLC was really the underdog here and I was proud of them for getting so many votes. It may not have the highest ratings out of all of the nominations, but it definitely has the most engagement with viewers," Karam shared with Showbiz Cheat Sheet.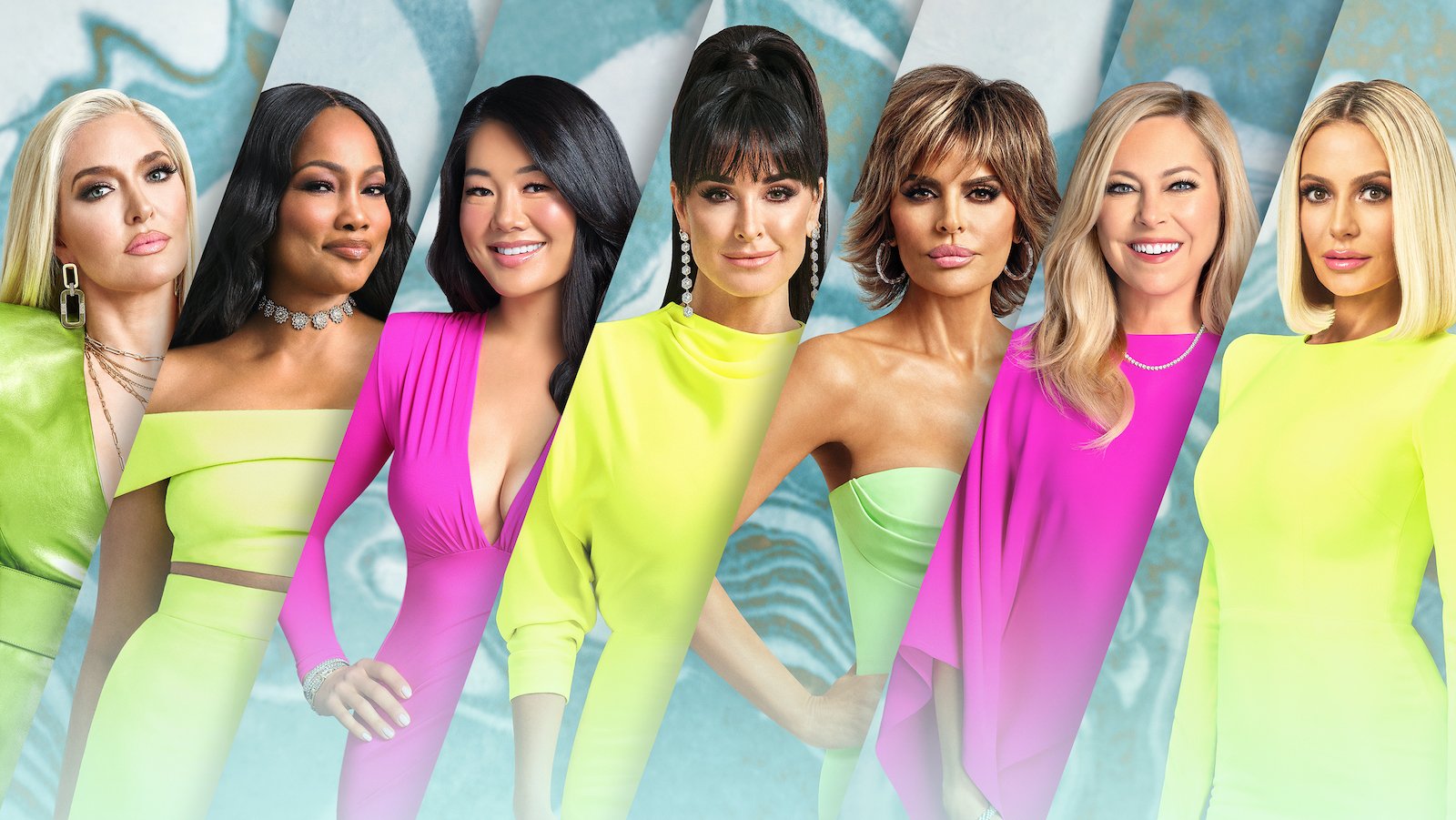 Mandelker added, "I was really surprised by the results.  "Coming into the evening, RHOSLC led the nominations, but it was RHOBH that took home the most awards – although Salt Lake did nab the biggest category of the night — Best Show."
Other big winners were Summer House for Best Non-Housewives Show and The Real Housewives of New York City took the Biggest Mess award for not having a reunion.
'Watch What Crappens' hosts shared what surprised them this year
Mandelker and Karam shared what took them by surprise this year. "Erica Jayne [from RHOBH] beating out Jen Shah for Best Villain was also quite a feat, considering Shah was arrested by three agencies in front of a botox/filler strip mall joint. I mean, wow," Karam said.
Mandelker said he was a little surprised that The Real Housewives of Potomac didn't win in any categories. "I was sad that Potomac didn't take home any trophies. But it was really hard for any show to compete with Beverly Hills and Salt Lake City, which had banner seasons with once-in-a-lifetime story arcs," he remarked.
Other shows that used to win big in previous Golden Crappies, but were a no show this year, were Below Deck and Vanderpump Rules. Jax Taylor from Vanderpump Rules took home "The Worst" last year. And Below Deck won big categories in previous years like Bravolebrity of the Year, which went to Kate Chastain. RHONY won Best Show last year.
The evening included star studded live appearances
Surprise Bravo guests included Dorinda Medley from RHONY, Luke Gulbranson from Summer House. Jackie Goldschneider from The Real Housewives of New Jersey, and Heather Gay from RHOSLC also appeared. "The night was so spectacular — definitely the biggest show we've ever done. It was a great way to kick off our tour, and the best part about Crappens listeners is that they bring that same energy for every city," Mandelker said.
"We were truly honored to have Dorinda kick off the tour with a toast of her Bluestone Manor bourbon, and we were equally thrilled that Jackie Goldschneider, Luke Gulbranson, and Heather Gay (via video) joined us too.  Plus, how cool was it to have Walter Afanasieff play his song 'Hero' for the show?  We'll never forget the 2022 Golden Crappies," Mandelker added.
"Really great spending some time with East Coast Bravo stars this year," Karam commented. "Dorinda is just as firey in real life as she on TV, and even more charming. The gorgeous Jackie Goldschneider has such a great sense of humor and had fun mixing it up with us on stage. She can take a joke, and she can also deliver one. Great to meet her in real life. And Luke Gulbranson, wow. He's so … Luke. He's as sweet as his new scented candle. I just sat there and stared at him the whole time and dreamt of what our children would look like."