'RHOBH': Andy Cohen Breaks Silence on Denise Richards Exit, Says He's 'Upset'
Denise Richards is leaving The Real Housewives of Beverly Hills after only two seasons. The Hollywood actress faced scrutiny from her fellow castmates after allegations of hooking up with Brandi Glanville were raised. All the drama was focused on Richards and she most likely had enough that made her not want to come back. After the news broke, Andy Cohen is now breaking his silence on what happened.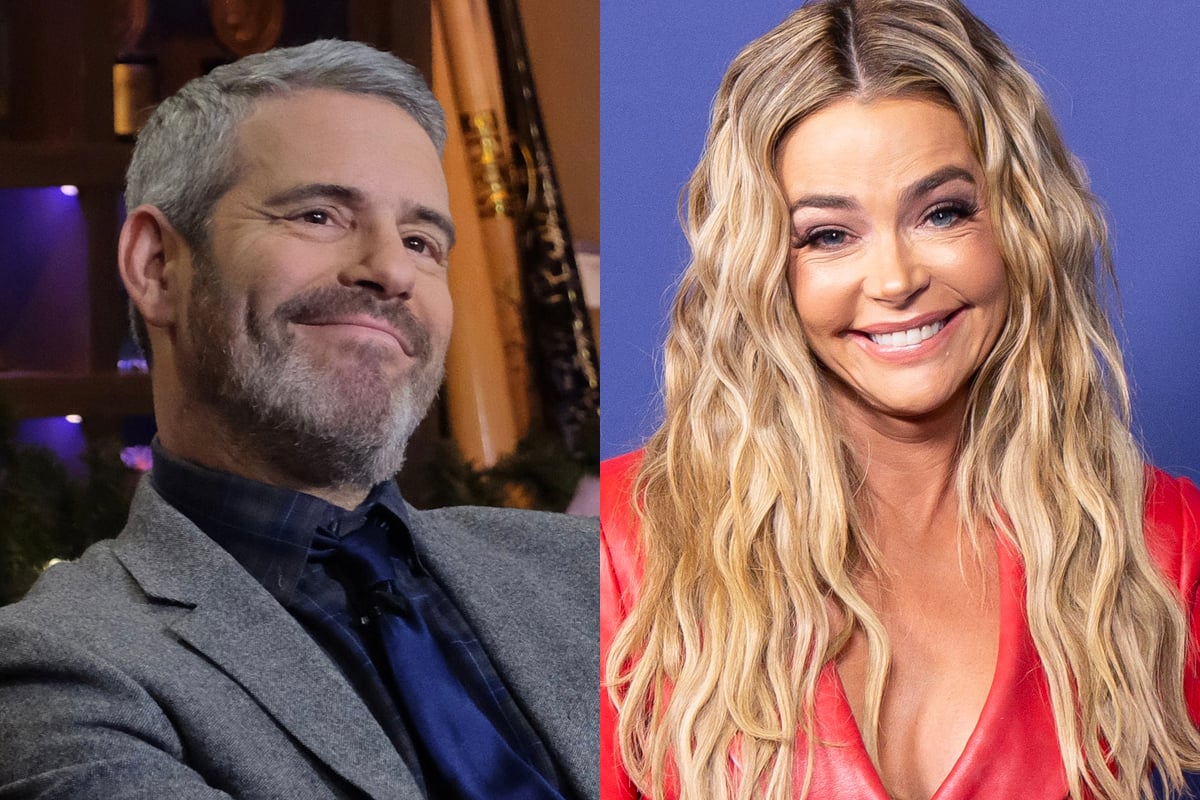 When Richards joined the cast of RHOBH it was major news as she is a big Hollywood name. Her first season went under the radar mostly but her second season was completely the opposite. Glanville said on the show that she had had an affair with Richards, which the latter has denied vehemently.
Richards refused to film with the ladies through the latter part of season 10. In the finale episode, Lisa Rinna revealed that Richards served a cease and desist order to both Bravo and Evolution, the production company. The Wild Things star wanted to control the edit and cut all the scenes talking about the alleged hookup.
In the end, Richards decided to come back but and even go to the reunion to say her piece.
Why is Denise Richards not returning?
It's obvious why Richards wouldn't want to return to RHOBH after all the scrutiny she faced from her fellow Housewives. However, it seems Bravo did want to have the star back for season 11 but talks fell out and Cohen is now breaking his silence.
"I'm just upset that we couldn't reach an agreement for next season, I'm kind of living in that sadness," Cohen told People TV.
"We were negotiating a deal with her and we couldn't reach an agreement on the deal," the late-night talk show host added.
Cohen was also asked about how much he pushed Richards at the reunion. The latter had been sketchy and refused to answer queries about the situation she was accused of.
"She has a family and kids. Whatever happened or didn't happen, I would imagine that it's something she didn't really care to discuss on a television show," Cohen mentioned.
Garcelle Beauvais is not surprised
One true friend Richards had on RHOBH was Garcelle Beauvais. The latter joined the cast in season 10 and was loyal to Richards throughout the ordeal. They became so close that they made a pact about not doing the reality series without each other.
"We talked about that yesterday and I said, 'I hope so,'" Beauvais said on SiriusXM Stars. "She's like, 'If you don't come back, I'm not coming back.' I'm like, 'If you don't come back, I'm not coming back.'"
After it was confirmed that Richards was not coming back, Beauvais said she was not surprised by the news.
"Let me just say, I'm not surprised with the way things went," she said on The Jenny McCarthy Show on SiriusXM. "This was a really hard season for her. I think when you're constantly talked about, you know, it could affect your marriage, it could affect your kids. It was just like, back off a little bit, not every dinner needs to be about this. I think she's just had enough."
As of now, there have been no further casting reports for RHOBH Season 11. However, The Real Housewives of Beverly Hills is expected to start filming in the coming weeks. Meanwhile, fans can continue to watch the season 10 reunion next Wednesday night at 9 p.m. ET on Bravo.