'RHOBH': Both Erika Jayne and Tom Girardi Accused of Cheating Amid News of an 'Unconventional Marriage'
Real Housewives of Beverly Hills star Erika Jayne revealed this week that she and her husband, Tom Girardi, were divorcing after 21 years as husband and wife. Since the news broke, more details have emerged about their "unconventional marriage." A new report claims that Erika and Tom were both unfaithful and have been on different paths for a while.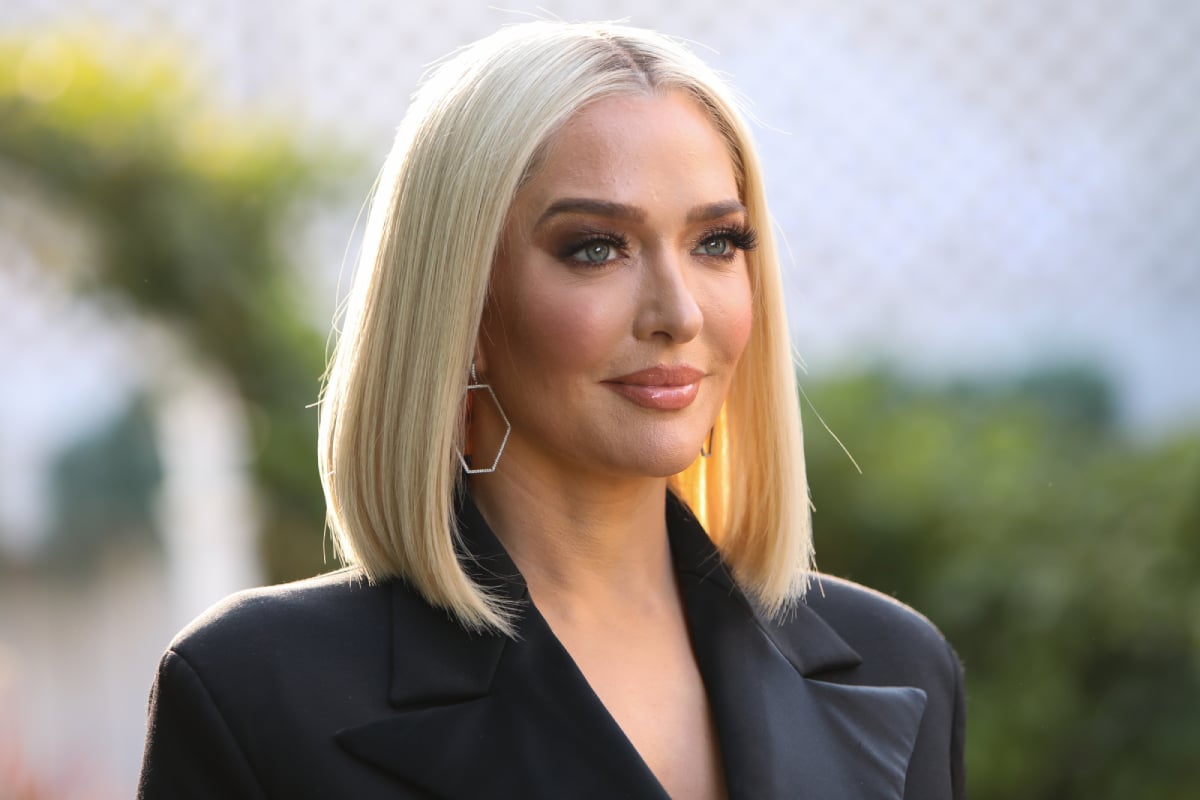 Erika Jayne and her husband have been 'spending a lot of time apart'
According to Us Weekly, before Erika and Tom called it quits they were "spending a lot of time apart." An insider claimed that the couple has been traveling separately for several months. They added that "Tom gave Erika a very lavish lifestyle, and she enjoyed it."
The source says that after Erika joined RHOBH in 2015, she "gained independence and confidence."
"The exposure it has given for her singing career has given Erika a much larger fan base," the insider noted.
The 49-year-old Bravolebrity filed for divorce from her 81-year-old attorney husband on Tuesday, November 3. In a statement, Erika said that she decided to end her marriage after "much consideration."
Erika says she didn't take that step lightly or easily. She insisted that she still has great love and respect for Tom and the lives they built together. The Pretty Mess author wishes to proceed through the divorce process with respect and privacy.
The 'RHOBH' star has been renting another home for months, claims an insider
Erika met Tom in the late 1990s when she was a server at Chasen's, a famous Los Angeles restaurant. The couple married in 1999 and she's been defending their 32-year age gap ever since.
"I'm tired of having to justify my 20-year marriage," Erika said earlier this year. "Go get a 20-year marriage and then come f**king talk to me."
But while she's been defending her marriage, one insider claims that Erika hasn't been living with Tom for quite some time. All About the Tea noticed that Bravo Snark Side shared a post about Erika renting another home for the past few months.
"Someone I know told me a few weeks ago that their friend is renting out their home in Hancock Park in L.A. to Erika Jayne," the post read.
The post went on to say that Erika told the house owner that she wouldn't be sleeping there. Instead, she claimed it was a home base for her to be closer to her RHOBH co-stars during filming. Now, the person was questioning Erika Jayne's reason for the rental.
Both Erika Jayne and Tom Girardi have been accused of infidelity
In her 2018 book, Erika wrote that Tom was her mentor, teacher, and someone who she really admires. But even though she claims to still have "great love and respect" for her soon to be ex-husband, rumors are swirling that she wasn't faithful during her marriage.
Bravo Snark also shared a series of posts from @deuxmoi suggesting both Erika and Tom cheated. One post claimed Erika had been sleeping with another man "for years." Another source claimed to have seen Tom with another woman two years ago, and had a picture to prove it.
"Tom is a member of my private club in LA and [two New Years Eves] ago he brought a random woman to the party. Didn't see any PDA but felt weird. Figured they just have an arrangement," the source alleged.
They added the caption, "Have I not been telling you about Tom's 60-year-old blonde girlfriend!!!"
The infidelity rumors have swirled for years. All About TRH reported in 2018 that Tom had a three-year affair with a woman in Los Angeles. The outlet claimed that Tom accused Erika at the time of being "a nightmare to deal with." They also reported that the couple barely spoke to each other.
"[The] emotional aspect of the marriage has been non-existent for quite some time," an insider said.
Erika Jayne and her Real Housewives of Beverly Hills co-stars are currently filming season 11. It will premiere on Bravo in 2021.