'RHOBH': Brandi Glanville, Denise Richards Text Messages Leak as an Attempt to Prove Hookup Allegations
Brandi Glanville continues to get messy about the drama surrounding The Real Housewives of Beverly Hills. The reality TV personality alleges she had an affair with Denise Richards, which she revealed on camera. After the episode aired on Bravo, many fans have questioned the veracity of her claims. However, Glanville's texts leaked in an attempt to prove she's telling the truth.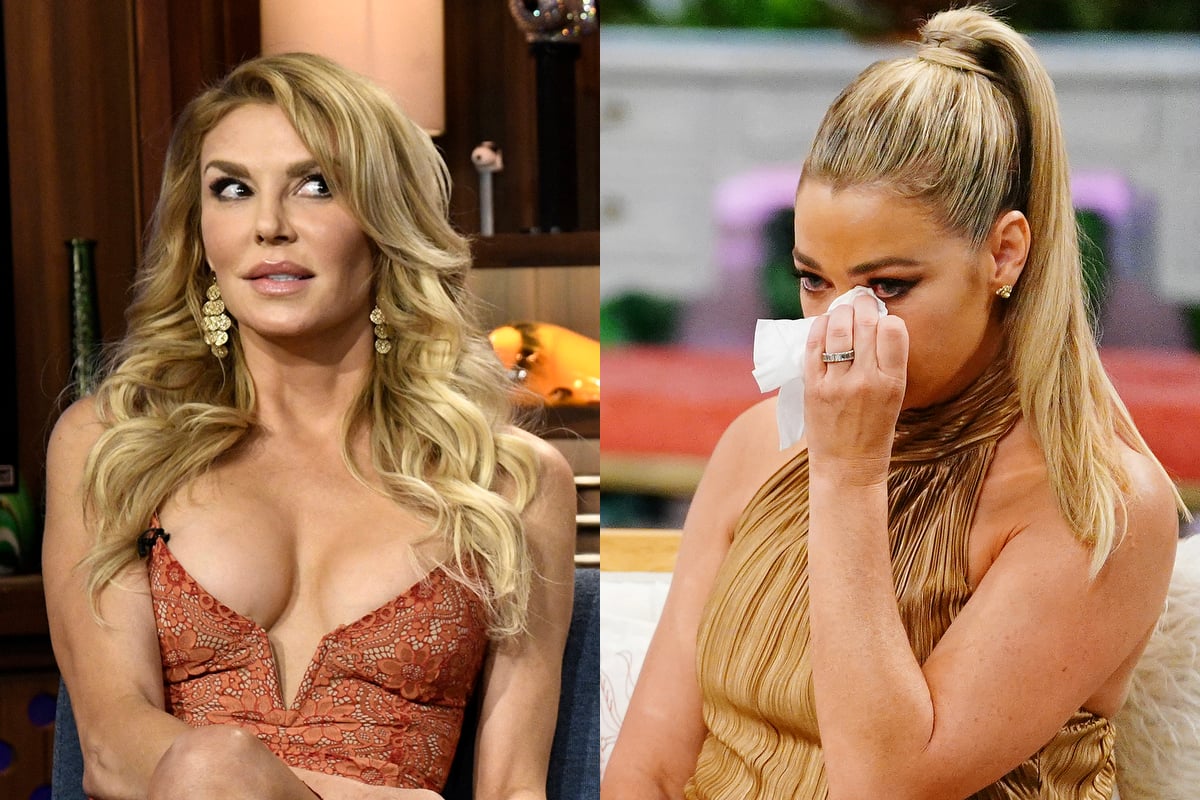 What do the text messages reveal?
Richards has always denied she had an affair with Glanville, something that the latter doesn't like to be known as. Throughout Glanville's Housewives appearances she has been known as the star that keeps it real. The Celebrity Big Brother alum is not afraid to throw anyone under the bus if it's the truth. In this instance, Glanville is trying to prove that the encounter did exist.
Over the weekend, Glanville herself shared a screenshot of a text exchange she had with Richards. In the conversation, Richards invites Glanville to stay at her cottage to save money on a hotel room. It was during this trip that the hookup between the RHOBH stars occurred.
New text conversations emerge
Since then, new screenshots have appeared online where Richards and Glanville are going back and forth after the bomb was dropped. Glanville explains to Richards why she told the ladies about their alleged encounter.
"First & for most It was never my intention to speak about it because I was ashamed and I had guilt and you will see that, first you make me into a cheater Something I would NEVER KNOWINGLY be involved in," Glanville allegedly texts in screenshots obtained by Celeb.
Glanville seemingly found out that Richards made some accusations about her, which made her upset.
"We could have had a conversation about it and put all this to sleep," Glanville added, "but then you go to Rome tell everyone crazy lies about me and call me a liar. So now I'm not just a cheater but I'm a cheater and a liar thank you Denise."
Denise Richards wants to fix issues
Richards fights back and says that her co-stars are lying about what she allegedly said during their trip to Rome.
 "I don't know what these women are telling you one thing and me something else. And can cause problems with both our families," Richards allegedly wrote back. "I'll tell you everything and you'll know because it was all on camera when they told me all this stuff and I'll share my response to it with you."
The Wild Things star seemed to want to talk to Glanville to fix their issues and said the rest of the Housewives were using them as scapegoats.
"It's apparent that you & I are scapegoats for their drama at the potential expense of our kids," Richards added. "You & I are easy targets because we've been open about certain things on the show & it's not cool at all. They do not care about our children and families and they'll stop at nothing."
Following the release of this conversations, Richards has not reacted.
The Real Housewives of Beverly Hills airs Wednesday nights at 9 p.m. ET on Bravo.