'RHOBH': Brandi Glanville Is Willing To Do This To Prove She Hooked Up With Denise Richards
Brandi Glanville's claims that she hooked up with Denise Richards are going to be a main topic on the upcoming season of 'RHOBH,' and Glanville is willing to do just about anything to prove that the rumors are true.
Real Housewives of Beverly Hills star Brandi Glanville is not backing down. Glanville claims that she hooked up with her RHOBH co-star Denise Richards, and she is willing to take a lie detector test to prove herself right. Does this mean Glanville is telling the truth about her lesbian affair with Richards?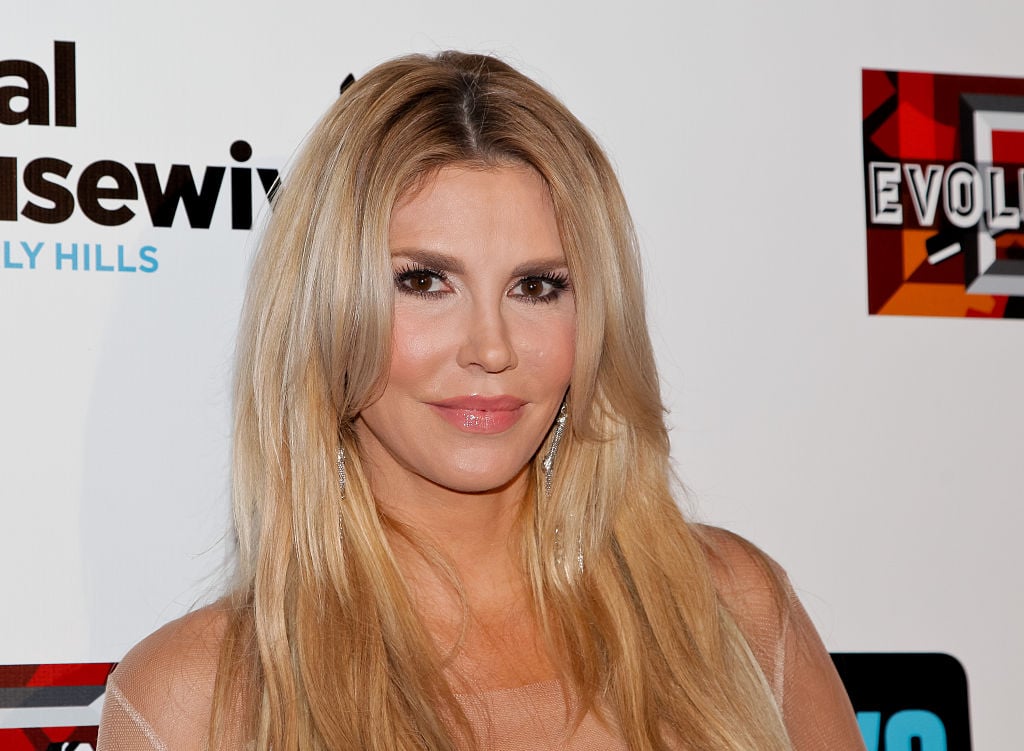 Brandi Glanville doubles down on affair rumors
Taking to Twitter, Glanville shut down the claims that she is lying about having an affair with Richards. The RHOBH star told her followers that she will take a lie detector test to prove that she and Richards hooked up.
"I am not lying about ANYTHING that I said on housewives and I'm willing to take a lie detector test and let's be clear I was not EVEN the aggressor!!!!" she wrote.
Glanville is referring to the reports that she slept with Richards. According to All About The Tea, Glanville claims that her sexual encounter with Richards happened in early 2019 and lasted for around six months.
Denise Richards allegedly told Brandi Glanville that she is in an open marriage with her husband, Aaron Phypers, who does not mind if she sleeps with other women.
Glanville later learned that Richards was lying to her and that Phypers had no idea they were romantically involved. Upon learning about the affair, Phypers was reportedly "hurt," though it is unclear if he and Richards have since worked things out.
Inside Brandi Glanville's claims
News about the affair first broke when Glanville told her co-stars about what happened during a getaway to Rome. Richards denied the rumors and reportedly stopped filming shortly thereafter.
A few weeks ago, Glanville told fans that she could not comment on what happened because of her contract situation with Bravo. She then posted a photo of herself on Andy Cohen's set looking completely calm.
Days later, Brandi Glanville told fans on social media that "everyone is annoying as f**k." She also complained about how she desperately wants to speak her mind and alluded to how her affair with Richards was more than a one-night stand.
"There is a huge difference between hooking up with someone a couple of times and having a romantic relationship with someone," she explained.
At this point, it is hard to say who is telling the truth. Richards continues to deny the affair, though there is no denying that the rumors forced her into hiding. Hopefully, we will learn more about the situation as we get closer to the premiere.
Denise Richards skips another 'RHOBH' event
Bravo just announced that the cast of RHOBH recently headed to New York. Kyle Richards, Teddi Mellencamp, Dorit Kemsley, and Sutton Stracke attended a showing of Chicago on Broadway.
The cast agreed to the joint trip out of support for Erika Girardi, who is appearing in the production. Bravo cameras were not on hand to document the trip, but the reality stars did share plenty of photos on social media.
Despite all of her co-stars attending the event, Denise Richards did not make an appearance. Richards decided to skip the event, though it is unclear why she could not make it. More than likely, Richards' drama with Brandi Glanville played a part in her missing the event.
Richards did manage to make it to the drama, Glow and Darkness, which debuted in Madrid a few days ago.
RHOBH newcomer Garcelle Beauvais was also absent for unknown reasons.
Denise Richards denies the affair
While Richards is clearly avoiding her co-stars, a source close to the reality star claims that the hookup never happened. The insider says that Denise Richards has only met Brandi Glanville on one occasion and the two never got intimate.
This contradicts Glanville's appearance last season of RHOBH when she and Richards had dinner and explained that they were friends.
The source also assured fans that Richards has nothing to hide. She did, however, take offense when the subject was brought up during a dinner party on the show, especially considering how her daughters were in earshot of the conversation.
Although Richards says it never happened, another source claims that the two hooked up a few years ago, prior to her marriage to Phypers. This could be why Brandi Glanville tweeted about the affair being more than a one-time thing — though only time will tell what really happened between the pair.
Bravo has not revealed when the new season of the Real Housewives of Beverly Hills will premiere. It is unclear when Richards stopped filming or whether or not she will make an appearance at the reunion, but it is safe to say that Brandi Glanville is back to her old pot-stirring ways on RHOBH.