'RHOBH': Brandi Glanville Posted Loving Photo With Ex-Husband Eddie Cibrian and LeAnn Rimes for Easter
Brandi Glanville is a Real Housewives of Beverly Hills star who is known for being at odds with many people. One of her biggest feud has been with her ex-husband, Eddie Cibrian, and his current wife, LeAnn Rimes.
However, the threesome seems to have put their feud to rest recently. According to Glanville's Instagram, they had a cozy Easter celebration together.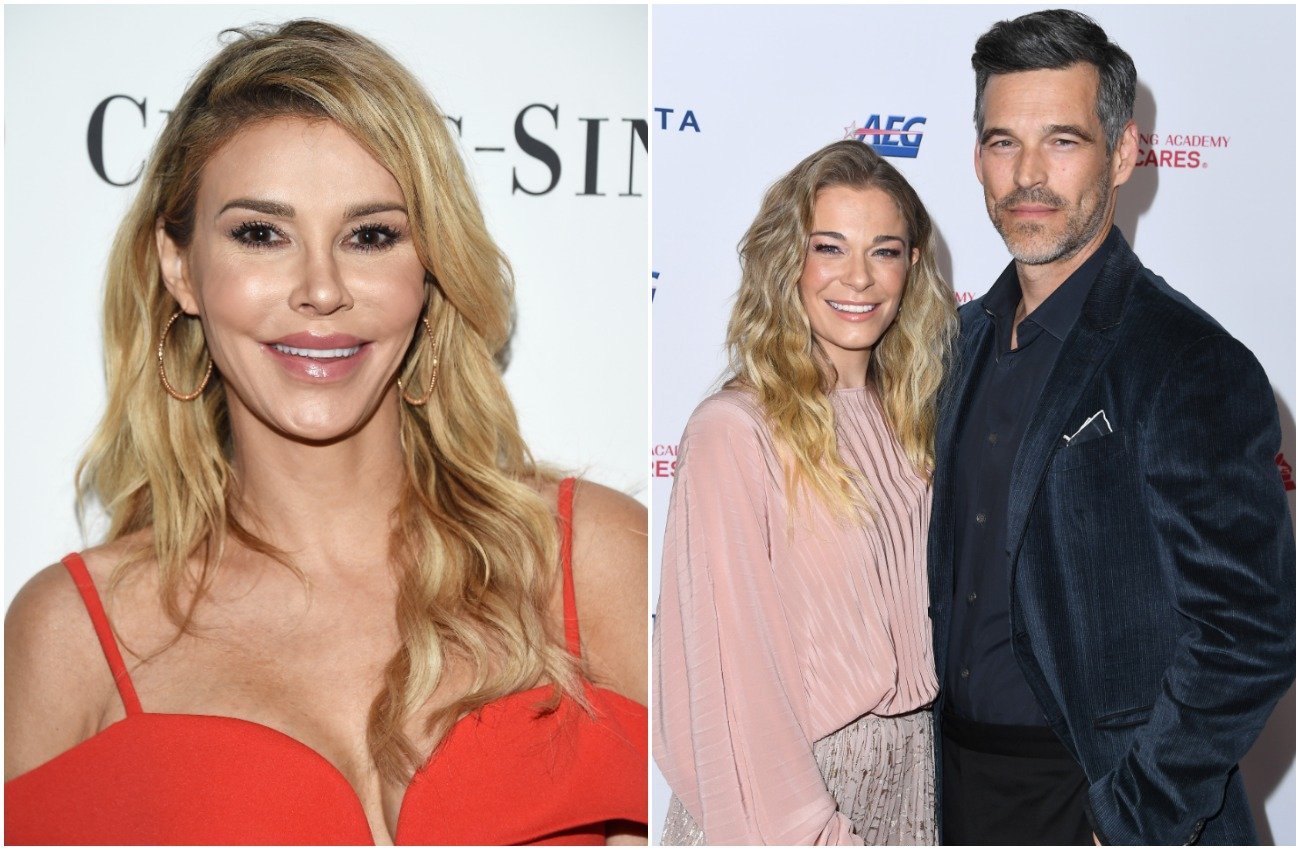 Brandi Glanville's ex-husband Eddie Cibrian had an affair with LeAnn Rimes
Glanville and Cibrian got married in 2001 and welcomed two sons together.
However, their marriage ended in 2009 after Cibrian had an affair with singer LeAnn Rimes. On RHOBH, it was also revealed that Cibrian cheated on Glanville with Scheana Shay, who later became a cast member on Vanderpump Rules.
Glanville and Cibrian's divorce was finalized in 2010, and Cibrian married Rimes less than a year later.
Brandi Glanville and Eddie Cibrian had a tough divorce
Glanville had only been recently divorced when she first appeared on RHOBH, and she made it no secret that her divorce was difficult.
Glanville also opened up about her divorce in January on an episode of her podcast, Brandi Glanville Unfiltered. Speaking to divorce attorney Dror Bikel, Glanville claimed that her husband tried to undermine her during the divorce process.
"My ex-husband called all of the good attorneys [in Los Angeles]—just to call and set up meetings—so that when I called, they were like, 'It's a conflict of interest,'" Glanville said, adding that she ended up getting "the worst attorney" because of this.
However, Glanville admitted that she was not on her best behavior during the divorce either. 
"I think divorce definitely brings out the worst in people," she told Bikel. "I know I wasn't my best self during my divorce because I was so angry. It was the worst time. I was the worst human being that I could be during that."
Brandi Glanville celebrated Easter with Eddie Cibrian and LeAnn Rimes
Given how things have played out in Glanville and Cibrian's marriage and divorce, it's not surprising that Glanville had some tough times with Cibrian and Rimes.
For example, in 2013, Brandi told Glamour that she did not like Rimes' attitude towards their situation.
"Marriages break up all the time. People have affairs. Happens every day," Glanville said. "It matters how you handle yourself after and if you're actually remorseful. I've never found LeAnn to be remorseful. I found her to be like, 'Nah-nah-nah-nah-nah, I got your family.'"
However, things seem to have been better in recent years with Glanville speaking more positively about Cibrian and Rimes in the media and calling their arrangement a "modern family."
On Easter, she also posted photos of her Easter celebration, which includes Cibrian, Rimes, and their two kids. She wrote in the caption, "Happy Easter Everyone" and included three hearts.