'RHOBH': Brandi Glanville Reveals How She Became Friends With LeAnn Rimes After Years of Fighting
Brandi Glanville has had many feuds over the years of appearing on The Real Housewives of Beverly Hills. However, her most memorable one was perhaps the drama with her ex-husband, Eddie Cibrian, and his current wife, LeAnn Rimes.
Glanville has been able to put his feud behind her and is now friends with Cibrian and Rimes. She recently shared how they were able to do this.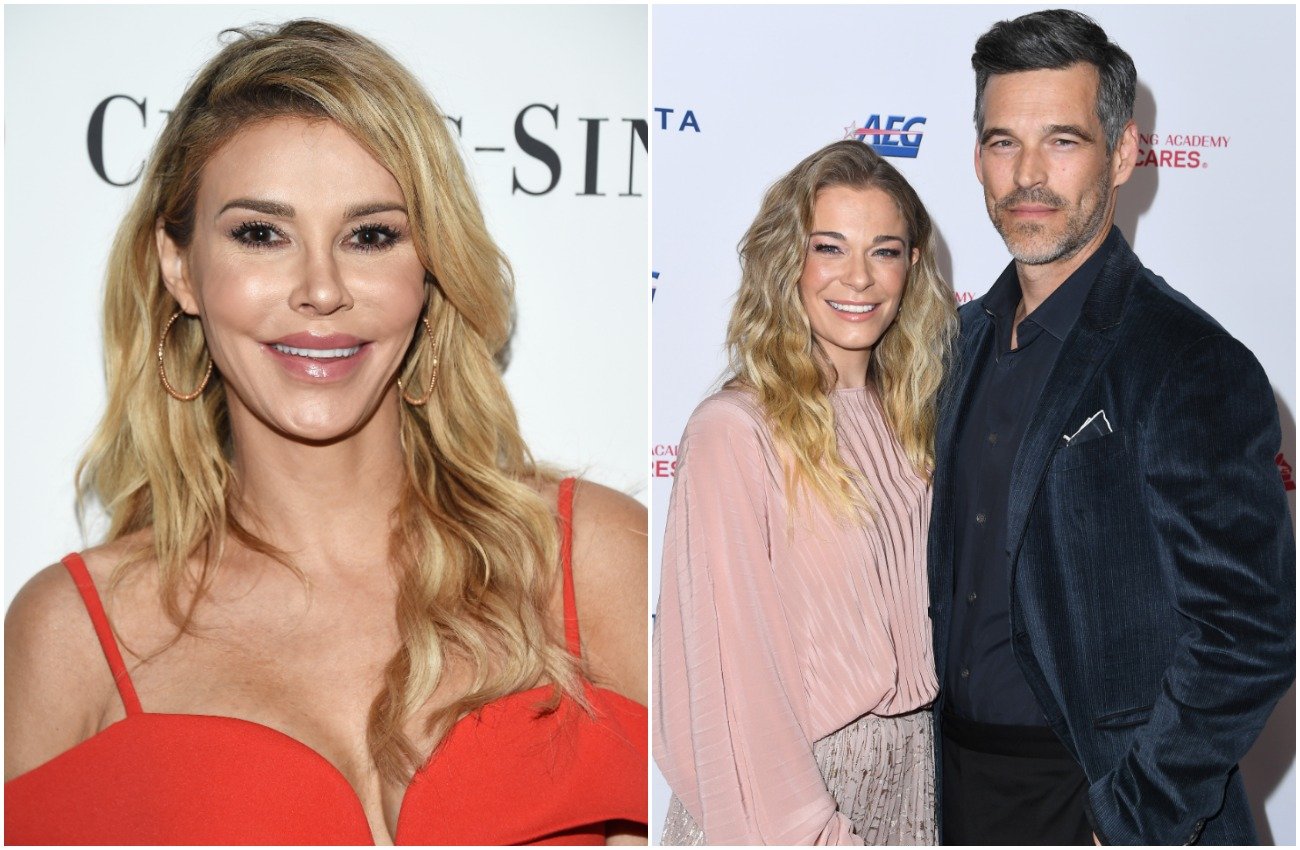 LeAnn Rimes had an affair with Brandi Glanville's ex-husband
The drama between Glanville, Cibrian, and Rimes started before Glanville appeared on RHOBH.
In 2001, Glanville married Cibrian, and they later welcomed two sons. However, the marriage broke down in 2009 after Cibrian had an affair with Rimes. On RHOBH, Glanville also revealed Cibrian cheated on her with Scheana Shay, who later became a cast member on Vanderpump Rules.
Glanville and Cibrian's divorce was finalized in 2010. Cibrian and Rimes tied the knot less than a year later.
Over the next several years, Glanville was continuously at odds with Cibrian and Rimes, despite the fact they were trying to co-parent together. Glanville even blasted Cibrian and Rimes on social media and to the press.
Brandi Glanville reveals how they are putting the past behind them
Fortunately, Glanville, Cibrian, and Rimes seem to be getting along much better than before. The trio often posts pictures of themselves and the kids to celebrate important events.
Glanville recently explained how they all became closer on the Hollywood Raw podcast with Dax Holt and Adam Glyn.
"I think we both grew up a lot because, obviously, it was a decade of fighting," she said. "I think our kids had a lot to do with it because the kids love when we're all together, and it's so obvious. They're so happy. They're giddy little creatures."
While Glanville is over the feud, she admitted some of her friends still remember those bad days. She explained, "My memory is shot. My friends are still mad at her and him. I'm like, 'If I can deal with this, you guys need to get over it.'… But honestly, I think we both grown up quite a bit, and we both love Eddie's parents. We both love the kids, and Eddie's going to be in my life for the rest of my life."
"We bicker still like we're married when we're not. We're like sister wives. It's me and LeAnn and Eddie," Glanville said.
LeAnn Rimes once talked about this as well
Rimes has opened up about this process of getting over the feud as well. For her, involved a lot of forgiveness and moving on.
"The key to doing it, right? A lot of grace. A lot of not taking things personally," Rimes told E! News in 2018. "The kids are the most important thing and they know the love is there and like any blended family everybody sees, even though you don't think the kids see, everybody sees the ups and down."
"They know everyone loves them, they know everyone is committed and we're always there for them," Rimes added. "As long as us adults can act like adults which seems to be an issue sometimes."