'RHOBH': Brandi Glanville Still Doesn't Understand Why Her Armie Hammer Tweets Were Problematic
Since her first appearance on The Real Housewives of Beverly Hills, Brandi Glanville has often attracted a lot of attention for her outspoken, unapologetic way of communications. This has also landed her in hot water many times throughout the years.
Recently, she received backlash for making controversial tweets about actor Armie Hammer amid his sexual abuse and cannibalism allegations. However, while she later apologized for them, Glanville apparently still does not understand why those tweets were problematic.
*The following article contains discussions about abuse.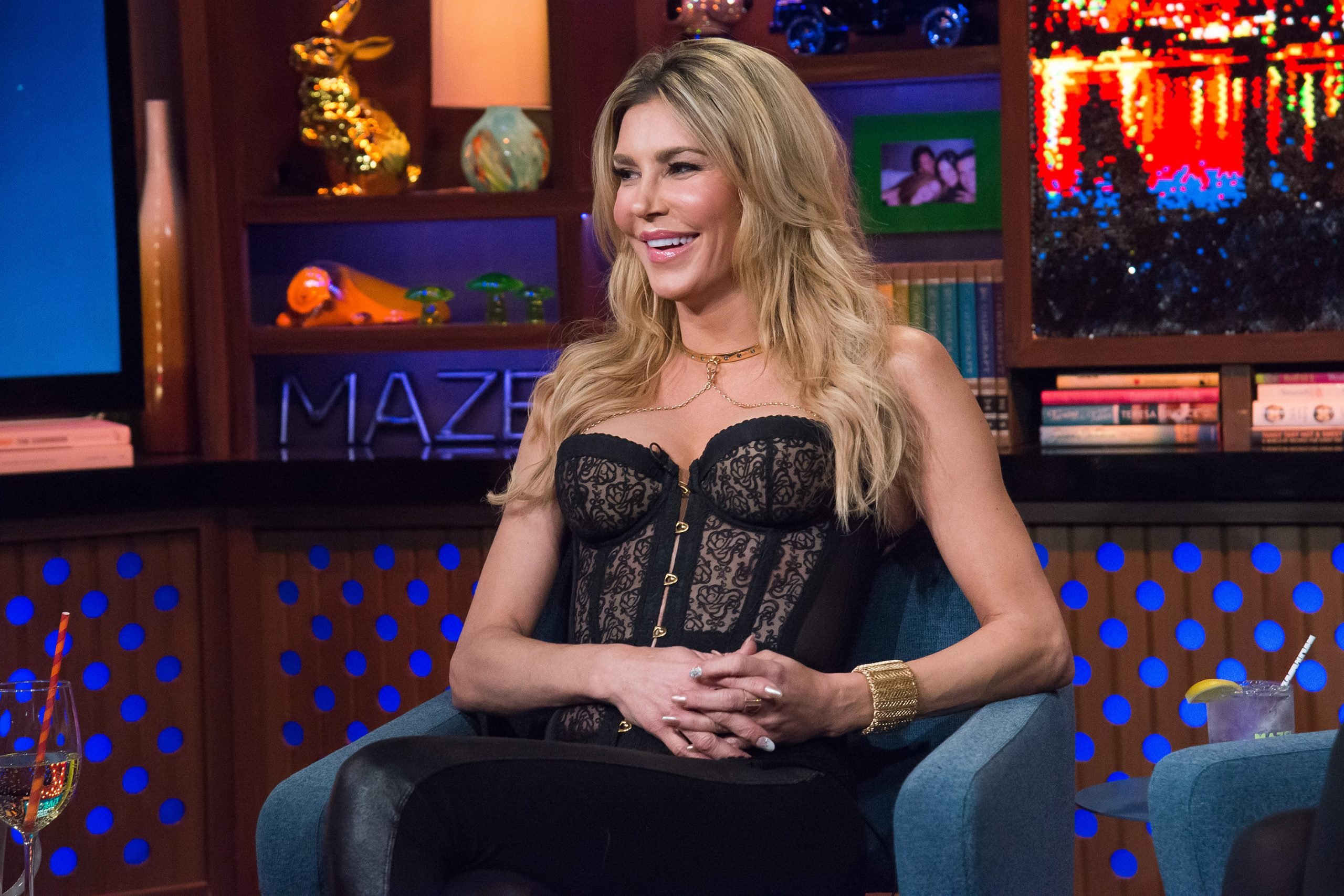 What did Brandi Glanville tweet about Armie Hammer?
In January, Hammer began trending all over social media after a series of his alleged direct messages were leaked. The messages alluded to cannibalism fetish and other NSFW acts.
About a month later, Glanville chimed in on the conversations and tweeted, according to E! News, "Dear @armiehammer you can have my rib cage. how do you just keep getting hotter and hotter #letsbbq."
Glanville immediately received backlash for her tweet, though she stood her ground at first.
"I'm not sorry I don't take it back it was a f–king joke clearly I need my rib cage but maybe he can have one my kidneys," she said, adding that the people criticizing her should "get some hobbies."
However, she later deleted her controversial tweets and shared, "Guys I DID NOT KNOW the extent of whats being alleged against AH I just read he was getting divorced and thought he was hot. No more headline porn for me! I have learned my lesson."
Brandi Glanville admits that she still doesn't understand the backlash she got
RELATED: 'RHOBH': Brandi Glanville Lets Her Kids 'Skip School' While In Quarantine
Although Glanville apologized, she now admits on her podcast, Brandi Glanville Unfiltered, that she still doesn't quite understand the backlash she got.
"This is the stupidest f***ing thing," she says on the Feb. 12 episode.
Glanville adds, "All I knew is that he was getting a divorce and that he DM-ed some girl some stuff about BDSM or something like that and that he liked to barbecue. He's fantasized about cannibalism—that's all I heard. I don't think he's ever actually eaten anyone."
She also shares that, before posting those tweets, she and her friends were simply talking about "how hot he was" and "what part of your body would you let him eat in order to have sex with him."
Glanville reveals that her manager told her to issue an apology, though she did not understand why. Much of the backlash surrounding her tweets was about Hammer's abuse allegations, but Glanville says, "I couldn't find anything online that says he abused anyone."
Ultimately, she shares that she is "sorry that people were upset."
What were the abuse allegations against Armie Hammer?
RELATED: Armie Hammer Once Got Arrested for Possession: 'I Knew at That Moment I Was F*cked'
Two women who dated Hammer—Courtney Vucekovich and Paige Lorenzo—have come forward to share disturbing details about their relationships with him. While neither women used the word "abuse," according to Refinery29, their accounts eerily resemble those of abuse victims.
"He quickly grooms you in the relationship," Vucekovich explained. "He kind of captivates you and while being charming, he's grooming you for these things that are darker and heavier and consuming. When I say consuming, I mean mentally, physically, emotionally, financially, just everything."
Lorenzo shared something similar, saying, "[Hammer] eased me into darker and darker things… he manipulated me — and I liked him — which is the scary part… Consent is really complex, and saying yes to something does not negate the trauma you might be burdened with after the fact."
How to get help: In the U.S., call the RAINN National Sexual Assault Telephone Hotline at 1-800-656-4673 to connect with a trained staff member from a sexual assault service provider in your area.