'RHOBH': Brandi Glanville Went Public With the Denise Richards Affair Because 'She Was Holding Me Hostage in a Weird Way'
Brandi Glanville from The Real Housewives of Beverly Hills recently shared that the main reason she went public with the affair with Denise Richards was that she felt muzzled to discuss it.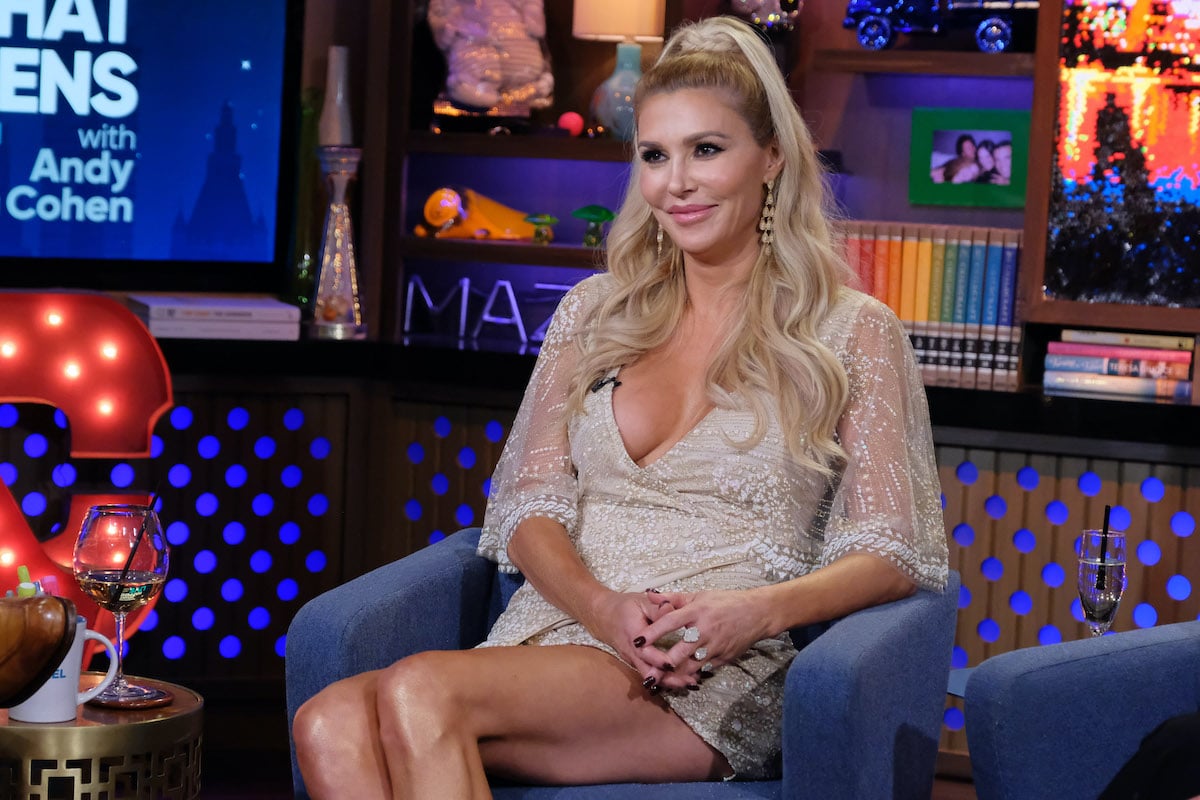 "I kind of felt like she was holding me hostage in a weird way," Glanville admitted on the Let's Get Raw With Rori podcast. "Like, it happened this season prior to coming on the show. It happened at the end of the prior season."
"And the way– I knew that she was interested, we made out, and then she was pursuing me," Glanville continued. "And I liked her, but not in that way if that makes sense? But when she invited me away from my podcast, I kind of knew that she was– something was going to happen or that she was gonna try something and, you know, it just happened."
Denise Richards worried her husband would find out about the hookup, Brandi Glanville recalls
RHOBH viewers witnessed the affair reveal and fallout during season 10. Richards has since left the series and Glanville was a guest on the show, making only a few appearances. But their storyline took over the season with gossip about the affair bubbling over before the first episode aired.
"After it happened she said to me 'Oh my gosh if my– if [Richard's husband] Aaron [Phypers] ever finds out, he'll kill me.' So then I felt like, oh my god, I have a secret," Glanville said. "I don't keep secrets, I'm not good at secrets. I don't do well with secrets. But then, also, I'm now a cheater because you just got married." 
"And that is the one thing that I've written both of my books about," Glanville continued. "And that I would never…I never– I mean, I quit being friends with one of my girlfriends because she said she was having an affair with a married man. It's just– it's just so hurtful."
Brandi Glanville felt like Denise Richards held the affair over her head
Glanville then felt as though Richards wanted her to stay quiet about the affair, which made Glanville uncomfortable. "I turned into the pursuer in a way," she said. "Not romantically– she basically kind of just 'hit it and quit it,' which is fine because I've been through it with men before."
"But then it was like holding it over my head because I couldn't say anything and then also, kind of– she didn't…I didn't see her again until we shot Housewives," Glanville said. "I wanted to be friends. And I wanted to hang out. I would like, check-in and it was like she got what she wanted and then I was unimportant. She had this secret that I, you know, I couldn't say anything because… why would I say that on TV? I look bad."
Glanville said Richards essentially ghosted her until filming began for the show. "I'm like, okay so you couldn't be my friend to help me get through what I was feeling," she said. "Like, I had guilt and I felt horrible. And, I go 'but now that I'm on the show, you want to be my best friend? Because you're nervous that I'm gonna say something?'"
"Or, is it that the cameras are back on and that's all you want," Glanville added. "You didn't really want to be my friend in the first place. Because she was calling me like ten times a week in the beginning, until…she got what she–wanted and that's fine but I've always remained friends with my girlfriends and my boyfriends. There's very few that I have as enemies. But, I felt used."