'RHOBH': Brandi Glanville's Friend Jennifer Gimenez Wonders If the 'Housewives' Franchise Glorifies Alcohol
Addiction and recovery specialist Jennifer Gimenez, known for her work on Celebrity Rehab with Dr. Drew, Sober House, and The Real Housewives of Beverly Hills shared that reality television can glorify hard partying.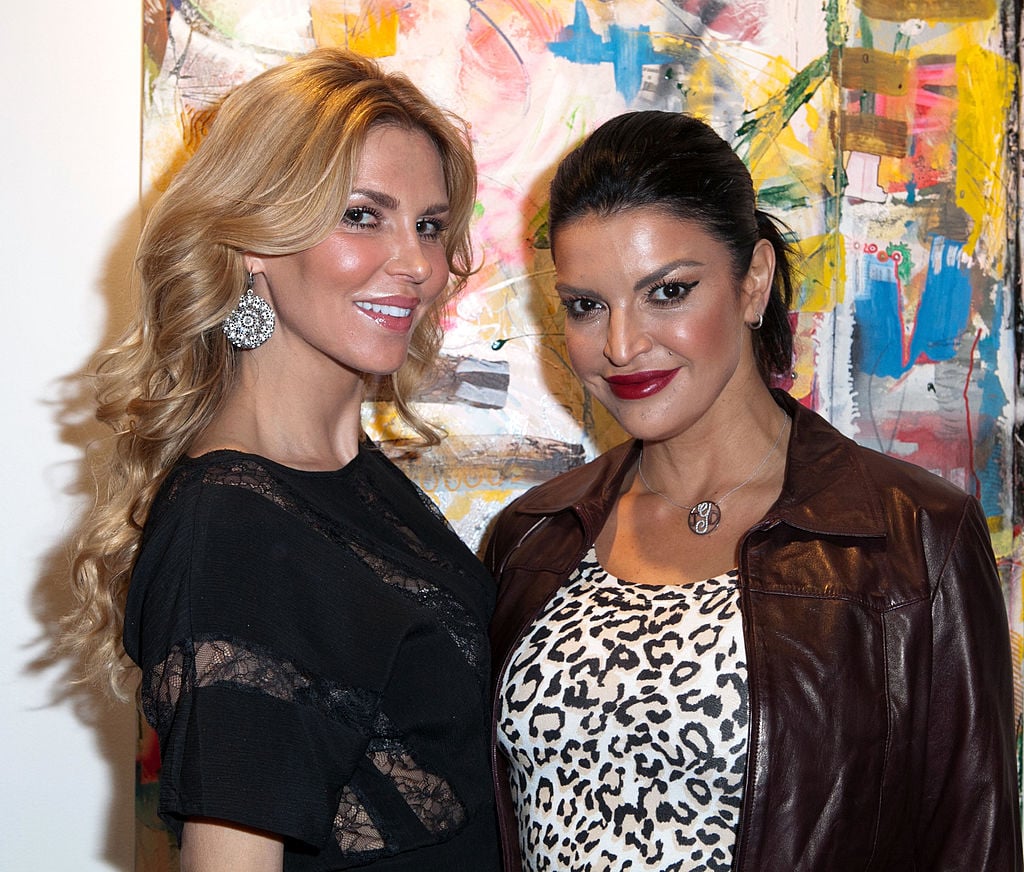 Gimenez spoke exclusively with Showbiz Cheat Sheet about what she observed while on RHOBH, as she often attended events to support close friend Brandi Glanville. She said in some cases going out with the cast was similar to what many friends experience—just casual drinks with friends.
But on other occasions, she could see a darker side and drinking went too far. "Other times it was just all over," she says. "It's kind of like when you go out and you see people and they are really cued up. And then they take that third drink and they aren't cute anymore. That's what it felt like."
Some reality cast members joke about their 'alter ego'
"Sometimes I do wonder after watching some of the girls on some of the shows," Gimenez says. "After a while, why would you want to put yourself in that position? The question really to them is, is it a problem or something that makes you feel like you have this alter ego that it's OK to be like that?"
Reality television viewers observe a personality change in some cast members after they've had too much alcohol. From João Franco's "Jezebob" to Ashton Pienaar's "Smashton" from the Below Deck franchise, some cast members affectionately give their drunk alter-ego a name. Franco is now sober and Pienaar shared on the Below Deck reunion he was taking a serious look at his drinking habits.
Viewers have seen cast members brush off an alcohol-soaked night as their "drunk alter ego" taking over. Gimenez says it comes down to how someone feels about himself or herself with regard to how they act when they are drunk.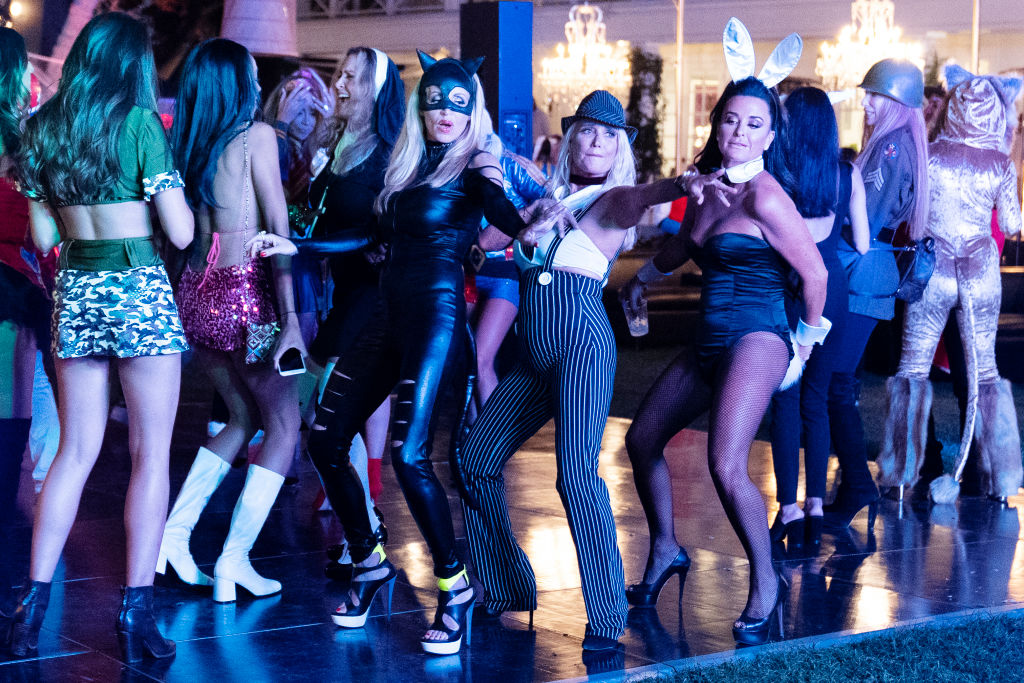 "I think the alter ego makes me feel like am I really representing women?" she asks. "You know, and empowering women for the positive instead of the negative. Do we really have a problem? Yes, some do. And that's the sad part of it, that it's being glorified or allowed."
She had a behind the scenes moment with Kim Richards about sobriety
Glanville and former cast member Kim Richards remain close friends and Gimenez says Richards is doing well. Richards tried to get sober while she was on the show but ultimately stepped back from RHOBH to focus on her sobriety and family.
"I am in touch with [Richards] and see her every once in a while," Gimenez shares. "I love Kim Richards." She revealed that she wasn't familiar with the series when she first began to appear on the show. Gimenez was already working as a recovery specialist and while getting to know the cast, she could tell immediately that Richards wasn't doing well.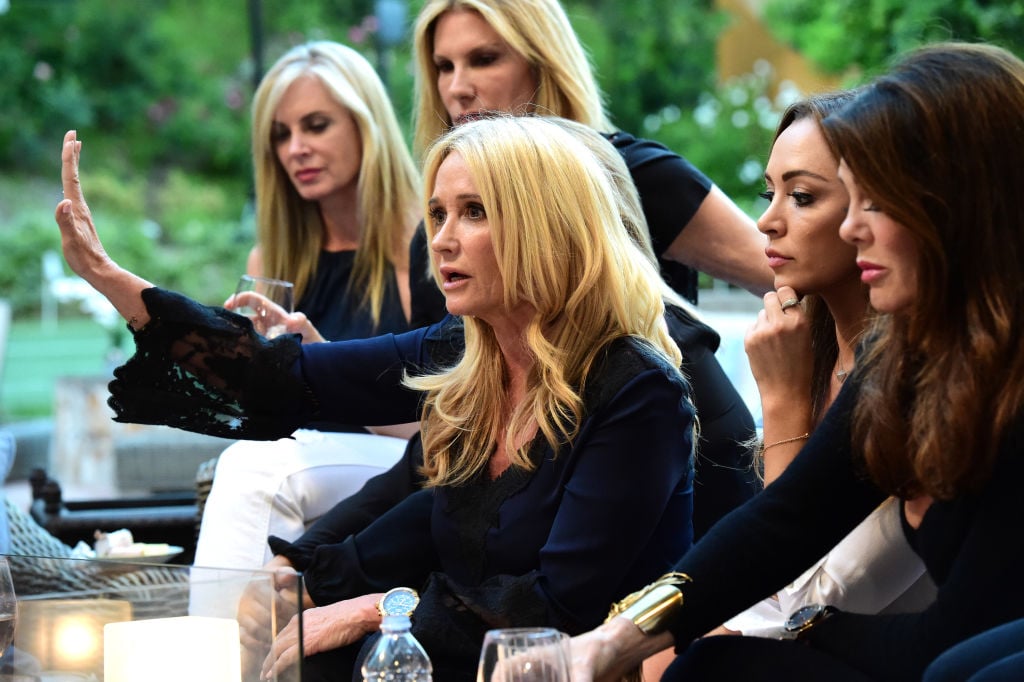 Gimenez recalls an encounter with Richards in the bathroom during an episode shoot at SUR. At the time, Richards and Glanville were not on good terms, but Gimenez felt the need to reach out to Richards. "I looked at her and was like, 'I don't give an 'F' if there's cameras here or not, I don't care about you and Brandi, but you need help,'" she recalls telling Richards.
Gimenez says Glanville was also concerned about Richards
"We ended up having a long conversation that night," Gimenez continues. "She was going to call me for help. I pretty much did a 12 step [with her] that night. But my heart broke for her because I saw she was not doing well."
Richards went to treatment but Gimenez recalls being the only one who spoke up to Glanville with her concern. "I couldn't believe what was happening because I know Brandi was concerned. She actually on the show comes up to me and I say, 'This girl needs help.' Somebody needs to do something about it. And I did reach out yet again."
"I was always kind of there and she was a little nervous to be around me," Gimenez recounts. "And she ended up getting help and I'm glad that she did. We made peace and everything is great. And I'm glad she's doing good now."
Gimenez and her husband work as addiction and recovery specialists. She says anyone who needs help can reach out to her on Instagram or should visit rehab.com for more information.
How to get help: In the U.S., contact the Substance Abuse and Mental Health Services Administration helpline at 1-800-662-4357.