'RHOBH': Why Camille Grammer Is 'Disappointed' With Season 10 Producers
Camille Grammer is one of the original stars of The Real Housewives of Beverly Hills. The former Bravolebrity left after season 2 and has guest-starred on the show ever since. In season 9 she was an official "friend of" the Housewives and did confessionals for the reality series. Following Lisa Vanderpump's exit, Grammer sparred with most of the ladies and carried the backend of the season with drama.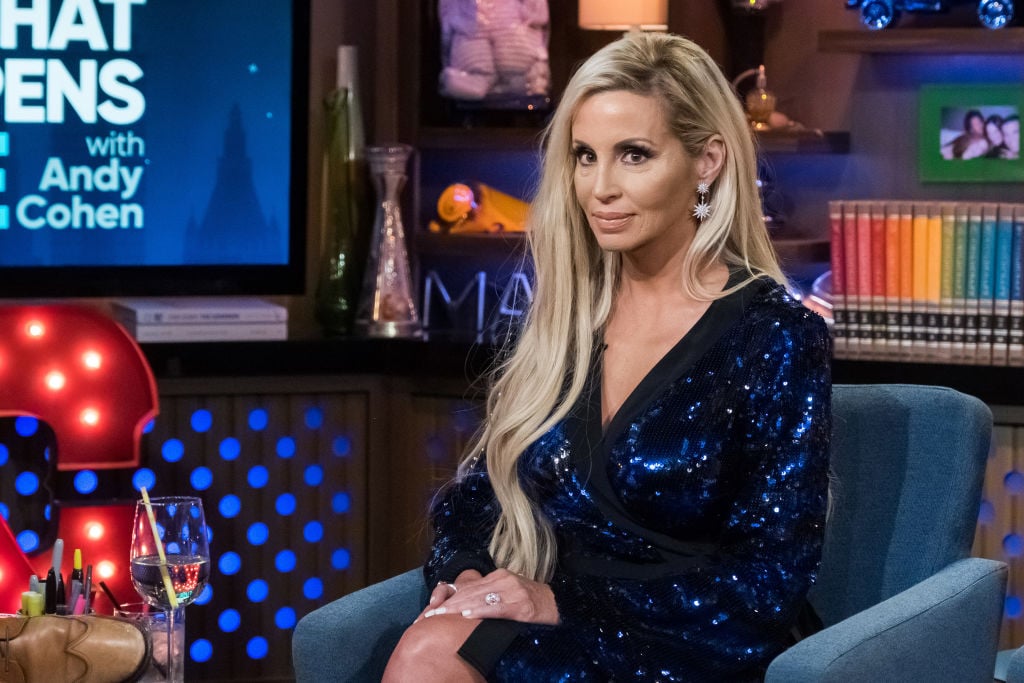 Many fans expected Grammer to be offered a diamond for season 10 but she was not even offered a "friend of" role. Things changed later on when producers got a hold of her and asked her to make an appearance. After the trailer for the new season was launched many viewers had questions. A particular fan asked the former RHOBH star how big her participation was and expressed their discontent for not being a full-time housewife.
"Being that I showed up for the reunion and brought the drama, I was disappointed that I wasn't asked back until a couple of months into filming," Grammer replied on Twitter. "I was supposed to do confessionals (interviews) but that has not happened. So, I don't believe you will see much of me this season."
Camille Grammer stans Denise Richards
Much of the drama on the trailer is focused on Denise Richards and her alleged threesome with Brandi Glanville. Grammer completely backs up Richards and expressed her support on social medial.
"I'm ready to talk about this. I stan Denise," she wrote. "You'll hear what I have to say this season. I'm still around."
It was not the first time that Grammer defends Richards from all the gossip online. When a fan shared the rumored that the Wild Things alum had hooked up with Glanville, Grammer replied defending her friend.
"It's not true. Someone is desperate for a diamond," Grammer replied throwing shade at Glanville in the process.
Camille Grammer also shades Lisa Rinna
Grammer attended a party that was being filmed for RHOBH that Richards didn't attend. The following day on social media, Lisa Rinna added a comment to a post Richards made on Instagram.
"Denise are you ok?" Rinna asked. "You never showed up to Dorit's [party] Saturday night, we were all so worried about you. What happened? You said you were coming. You were meeting Garcelle. We never heard from you. What happened?"
When rumors started circulating that Richards might have quit the Bravo show, Grammer took to Twitter to blast Rinna.
"Denise did not quit RHOBH and Rinna, you throw your friend under a bus?" Grammer wrote on Twitter. "How about calling her to see how she's doing and stop tweeting about it?"
Rinna saw Grammer's tweet and replied saying, "I did reach out to her privately. Thank you for your concern, Camille."
There were rumors that Richards had stopped filming RHOBH.
"She doesn't seem to be enjoying doing the show as much this season and nobody would be surprised if it were to be her last," an insider told Hollywood Life. "She wants to be doing acting more and Housewives has opened other opportunities for her. She's really not about the drama and seems to be disconnected from it at times. A lot of the cast is frustrated with her lack of participation still this season."
All the drama is going to start playing out starting April 15 when The Real Housewives of Beverly Hills returns to Bravo.